NZ Transport Agency says the Wellington Gateway Partnership is preferred bidder for the 27km Transmission Gully road project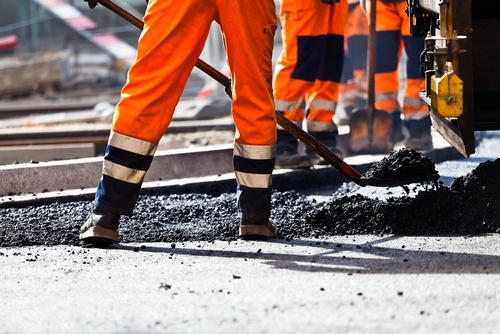 The NZ Transport Agency says the Wellington Gateway Partnership had been selected as the preferred bidder for the 27km Transmission Gully project near Wellington, which would be the first state highway project in New Zealand to be built as a public private partnership (PPP).
The Wellington Gateway Partnership, NZTA said, is made up of firms with "considerable experience" in the design, constructing, financing, maintenance and operation of key infrastructure projects, backed by New Zealand and offshore investors, including the following:
Leighton Contractors Pty Ltd (lead)
HEB Construction Ltd
InfraRed Infrastructure General Partner Ltd
The Bank of Tokyo–Mitsubishi UFJ, Ltd (BTMU)
Accident Compensation Corporation (ACC)
The Wellington Gateway Partnership is one of the two shortlisted consortia which the Transport Agency invited in April 2013 to submit proposals for the design, construction, financing, maintenance and operation of the Transmission Gully state highway for 25 years.
NZTA chief executive Geoff Dangerfield said the next step in the process would be subject to the consortium accepting the terms and conditions of the offer of appointment as the preferred bidder.
"If accepted, the Transport Agency will then enter into negotiations with the Wellington Gateway Partnership and if these negotiations are successfully completed, we expect to award the PPP contract for the Transmission Gully project by mid-2014," he said.  "This is one more important step in the procurement process, but there is more to be done before a PPP contract can be awarded for the project."
The consortium will then design, construct, finance, operate and maintain the new Transmission Gully highway for the 25 years that will follow the expected five-year period to build the highway. It is aimed to have the Transmission Gully highway open for traffic by 2020.
Mr Dangerfield said Transmission Gully would connect with the McKays to Peka Peka Expressway north of Paekakariki when the Gully route was completed.
"When fully completed, the Wellington Northern Corridor will provide for a more resilient highway route, safer travel, more reliable and reduced travel times, improved access into and out of Wellington for freight and motorists, as well as the wider economic benefits associated with the providing of this key highway infrastructure."
"Residents in the greater Wellington region have waited for decades to see real action on the building of a safer and more efficient highway route north of the city, and today we are two steps closer to delivering this key strategic route for the region," he said.
In related news, Transport Minister Gerry Brownlee market the start of construction on the Mackays to Peka Peka Expressway, also near Wellington. He put out the following statement:
Transport Minister Gerry Brownlee has turned the first digger-bucket of soil to mark the start of construction on the MacKays to Peka Peka Expressway, an important milestone in the Government's work to deliver better infrastructure for a more prosperous New Zealand.

Mr Brownlee also welcomed the NZ Transport Agency's announcement it has chosen a consortium to enter into preferred bidder negotiations with for the Transmission Gully Public Private Partnership (PPP) highway project. 

The 16km MacKays to Peka Peka Expressway and the 27km Transmission Gully highway are two key components of the 110km Wellington Northern Corridor Road of National Significance, which will run from Levin to Wellington Airport. 

"Beginning construction on the MacKays to Peka Peka Expressway and further progress on the Transmission Gully project are significant steps forward in the Government's long-term strategy to improve transport infrastructure nationally and locally," Mr Brownlee says.

"Journeys on this road will be quicker and safer, with the travel time between Levin and Wellington Airport forecast to be a massive 40 minutes shorter.

"This much needed transport investment will help grow our economy by allowing freight and people to travel with more reliability and greater safety, around and between our main population centres."

 Mr Brownlee says the 'availability' PPP model being adopted for the Transmission Gully project means the PPP consortium will be paid for making a safe road open and available to traffic, and after achieving specified performance levels.

"Importantly, PPPs allow large and complex projects to benefit from private sector innovation and funding sources which can increase certainty of delivery and drive better value for money, as well as effectively identifying risks and transferring these to the private sector. 

 "Using a PPP model for some transport projects will also offer opportunities for private sector innovations in design, construction, maintenance and operation that can then be applied across the wider transport network.

"It will also free up funding that can be used to bring forward other transport projects."

Mr Brownlee says the Wellington Northern Corridor is one of seven Roads of National Significance the Government has identified as essential state highways which require upgrading to reduce congestion, improve safety and support economic growth in New Zealand.

The Wellington Northern Corridor will provide an efficient, resilient and much safer connection between the airport, port and other key economic centres in the North Island, while also improving the transport gateway to the South Island.

Mr Brownlee says the Roads of National Significance programme represents one of New Zealand's biggest ever infrastructure investments.

"Over the next 10 years some $12 billion will be invested in New Zealand's roading network.

"Our transport investment will help meet some key economic objectives and will make it easier for freight and people to travel with more reliability and with greater safety. 

"Easing the most significant pressure points in the network will also have flow-on effects for all regions,encouraging business growth, tourism and jobs."

 The MacKays to Peka Peka Expressway is expected to be open for traffic in 2017, and Transmission Gully is aimed for completion by 2020.  The full 110km Wellington Northern Corridor is expected to be completed by 2024.  During this work it's expected up to 8000 new constructions jobs will be created, and work on the wider economic benefits of the road suggests it will deliver 865 additional permanent jobs to the region once the route is complete.
The Green Party had this reaction to the news:
The National Government's announcement that it plans to sign a contract with a consortium funded by the Bank of Tokyo-Mitsubishi will see Kiwi taxpayers paying the bank profits for quarter of a century, Green Party transport spokesperson Julie Anne Genter said today.

The New Zealand Transport Agency has announced that the 'Wellington Gateway Partnership', which has the Bank of Tokyo-Mitsubishi and the Accident Compensation Corporation as its funders, will be its 'preferred bidder' to build Transmission Gully as a Public-Private Partnership.

It is estimated that Transmission Gully will cost around $900 million to build, yet payments to the consortium will be $120-$130 million a year for 25 years, or over $3 billion in total.

"The Government is setting New Zealand taxpayers up to spend the next quarter of a century paying a Japanese bank healthy returns for a redundant motorway," said Ms Genter.

"Despite falling traffic volumes on the route that Transmission Gully will duplicate, National is committing to pay $120-$130 million a year for this project. Taxpayers will end up paying a total of over $3 billion for a motorway that is projected to cost $900 million to build.

"Transmission Gully is forecast to make congestion in Wellington's Urban Motorway worse and decrease rail patronage by effectively subsidising commuters and trucks that use the road by $15 per trip.

"Why spend $3 billion on a $900 million project that will make congestion worse? This is an irresponsible use of current and future taxpayers' money.

"Rather than spend $3 billion delivering profits to a Japanese bank and getting an uneconomic motorway in return, we should be investing in congestion-free transport projects and improving the safety of the road north of Wellington. These projects are more cost-effective, and better for households and commuters because they reduce congestion on the roads and reduce overall transport costs," said Ms Genter.