Auckland Mayor Len Brown coughing up $40k towards E&Y report on his affair, Auckland ratepayers to pay $210k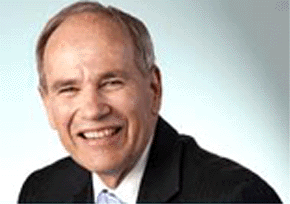 Auckland Mayor Len Brown will pay $40,000, or 16%, of the $250,000 cost of a report by Ernst & Young.
The report, commissioned by then Auckland Council CEO Doug McKay last October, saw E&Y probe the use of council resources in the mayoral office in respect to Brown's affair with Bevan Chuang, and look into any improper preferential treatment in relation to Chuang's engagement as an employee, contractor or advisor within the Auckland Council Group.
The full report, which was released on December 13, can be viewed here.
Here's a statement issued today quoting councillor Christine Fletcher;
Following publication of the EY report last year, Auckland Council's Governing Body agreed that a group of councillors comprising Deputy Mayor Penny Hulse, Christine Fletcher, George Wood, Dick Quax and Penny Webster would hold confidential discussions with the Mayor to agree a financial contribution from him towards the final cost of the report.

Speaking on behalf of the group of councillors, Christine Fletcher, Chair of the CEO Review Committee said today:

"Following discussions with the Mayor through Chief Executive Stephen Town, there has been a full and final agreement that he will make a contribution of $40,000 towards the final cost of the EY report. This is in addition to the Mayor meeting his own legal costs of $20,000.

"In the interests of open process and the public interest, we are releasing these numbers."

Auckland Council Chief Executive Stephen Town confirmed the cost of the EY report and legal work was approximately $250,000.
And here's a statement from Brown's PR people;
Mayor Len Brown says:
"I have agreed to make this payment out of respect to my fellow Councillors and to acknowledge the upset this issue has caused. I continue to be totally focussed on the issues that matter to Aucklanders."

"I do not intend to make any further comment on this matter."