New Zealanders among US SEC's bigger sources of foreign whistleblowers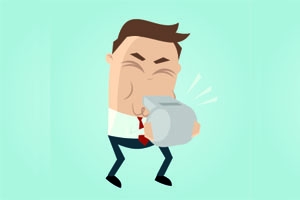 By Denise McNabb
New Zealand whistleblowers are among the larger foreign sources of tip-offs to the US Securities and Exchange Commission (SEC) about insider trading, market manipulation, foreign bribery and other misconduct.
Figures from the SEC's Office of the Whistleblower show since the US started offering cash bounties as rewards for whistleblowers whose actions result in successful prosecutions three years ago, New Zealanders gave two tips in 2012, and 10 last year.
There were 400 tips from jurisdictions outside the US in 2013, meaning New Zealand's 10 ranks it ninth highest out of 55 countries. Ahead of New Zealanders were tippers from Russia, China, the UK, India, Canada, Germany, Ireland and Australia (15 last year).
The US whistleblowing scheme, introduced under the Dodd-Frank Wall Street reforms, gives whistleblowers 10% to 30% of any financial penalties paid by those pursued as a result of their tip-offs, as long as the fine levied is at least $US1 million (about $NZ1.16m).
The SEC says in its annual report it has so far received more than 6,500 tips and paid rewards to six whistleblowers ranging from $US50,000 to $US14 million paid to an unnamed individual last October.
It will not disclose whether tips from New Zealanders have led to prosecutions, or whether they were about American companies operating in New Zealand, New Zealand companies, or misfeasance elsewhere.
This article was first published in our email for paying subscribers. See here for more details and to subscribe.