Contrasting family histories of John Key and David Cunliffe revealed by ancestry research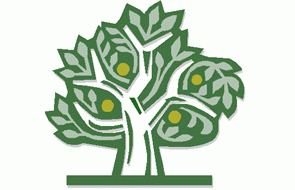 Content supplied by Ancestry.com.au
The two men squaring off in this year's election could hardly have more different family backgrounds.
Labour party leader David Cunliffe has some illustrious political ancestors, including a former New Zealand Prime Minister and his forebears have been in New Zealand for two generations at least.
In contrast John Key's parents were immigrants and his mother fled from Austria to escape Nazi persecution.
Politics a theme in David Cunliffe's family history

David Cunliffe's father was the Reverend William Cunliffe, whose grandmother's brother was Richard John Seddon. "King Dick", as he was known, was New Zealand's longest serving Prime Minister, from 1893 to 1906.
The opposition leader's mother, Barbara Cunliffe (née Tuke), is descended from George Bridges, who was Lord Mayor of London from 1819 to 1820.
David Cunliffe's grandfather, Robert Clive Tuke, served during World War One and World War Two.
Cunliffe can also count two prominent military leaders among his ancestors – his great grandfather Major Arthur Tuke and 2ndgreat grandfather Colonel Charles Stapp.
Major Tuke, an Inspector in the New Zealand Armed Constabulary, was shot through the arm at Ruakituri in 1868 during an attack on Te Kooti. He was also present at Parihaka. Arthur Tuke was awarded the New Zealand Medal in 1873.
As a member of the 58th Regiment, Colonel Charles Stapp was present at the attack on Ohaewai, and at the capture of Ruapekapeka in 1845. He later served in the Crimean War and returned to New Zealand in 1857. He was captain in the Taranaki Military Settlers and took part in the Taranaki campaign of 1860 and was second in command of the force sent to Opotiki to capture local Maori for the murder of Rev. Carl Völkner.
John Key's family history impacted by persecution

Prime Minister John Key's father served in World War Two, but that war affected his mother in an even more profound way. As a Jew, she fled from her native Austria in 1939 to escape persecution by the Nazis.
Through her, John Key is the third prime minister or premier of New Zealand with Jewish ancestry, after Julius Vogel and Francis Bell.
John Key's father, George Key, is as Anglo-Saxon as they come, descended from a long line of agricultural workers in the British Midlands. The son of a medical doctor, George Key was a fascinating man who had left a previous family in the UK before marrying Ruth Lazar in 1948.
The couple moved to New Zealand in the 1950s. As a result of George Key's first marriage, our Prime Minister has two half brothers, Martyn and Peter Key, with whom he first had contact as an adult. Like his half-brothers, John Key largely grew up without a father, as George Key died when John was only eight.
Following her husband's death, Ruth Key (née Lazar) made the third major move of her life, from Auckland to the Christchurch suburb of Bryndwr, where she raised her children in a state house.