Prepare for picket lines at ANZ as staff vote to strike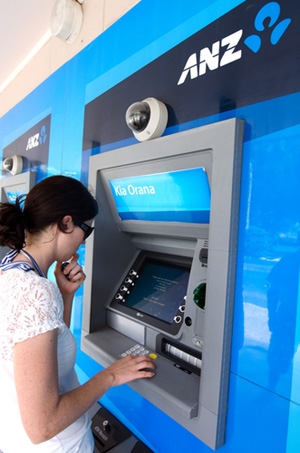 There may soon be picket lines outside ANZ Bank branches after staff who belong to the FIRST Union voted to strike.
The strike has been called in response to the bank's proposed changes to employment contracts that would provide more flexibility around staff working hours.
The union says the changes would mean staff would only know on a month by month basis what days they would be required to work on and their starting and finishing times.
First Union represents about 1300 of ANZ's 8300 staff and the union said 85% of the ballots cast on the issue were in favour of a national strike.
FIRST's retail and finance secretary Maxine Gay said bank workers don't take strike action lightly but ANZ's proposals had prompted a strong reaction form its staff.
"Bank staff have lives outside their job. They have childcare requirements, commitments to community, faith and sports groups. Many bank workers undertake tertiary study with set lecture times," Gay said.
"Chopping and changing hours may suit ANZ but it does not work for workers."
However ANZ said it needed to make the changes to better respond to customer needs.
"The proposal simply allows for changes to be made, from time to time, to the days and start/finish times of staff who agree to be employed on a roster so we can respond to any changes in customer demand," it said.
"The proposal for flexible rosters does not casualise jobs or reduce the job security of staff. 
"Staff working on these rosters would have an agreed number of hours that they work each month which cannot be changed without their agreement."
The union has also called on the bank to significantly increase its pay offer of a 2-3% pay rise as well as pull back its proposal to casualise work hours, but ANZ said its staff were paid very competitively compared to similar jobs in the industry.
Gay said staff in all parts of the bank's operations, including those working in branches, at call centres and in back office roles, had voted strongly in favour of striking.
She would not say when they would walk off the job because the union had asked staff to hold off to give the bank an opportunity to respond to the strike notice.
But it would likely be "soon," she said.
"We've told the bank our door is open," she said.
ANZ said it expected the strike to have limited, if any impact on its customers because less than 20% of its staff were union members.