Labour questions how more taxpayer money is being spent on Canterbury Earthquake Recovery Authority PR when its supposedly scaling back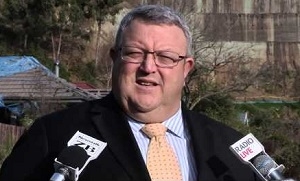 The Labour Party is pulling up the Canterbury Earthquake Recovery Authority (CERA) for having a public relations spending "blowout", despite it supposedly winding down five years after the quakes.
Labour's Canterbury Spokesperson Megan Woods says: "CERA is meant to be closing up shop soon, but in the last financial year they had a 37% increase in the amount spent on public relation campaigns.
"CERA now employs a whopping 19 communications staff – that's compared to just 11 by the Ministry of Education and 7 by the Ministry of Health. That's a huge amount of taxpayer money spent on spin doctors by an organisation that is meant to be in its dying days.
"On top of its big internal spend, CERA also spent over $1.6 million on external PR and media agencies.
"With major anchor projects years behind schedule, Cantabrians will be wondering why the Government is spending so much on spin and delivering so few results," she says.
A CERA spokesperson clarifies, there are currently 13 fulltime and five part-time staff employed in Communications at CERA. Only three of the 13 staff are dedicated to dealing with media requests and issues, including preparing media releases.  
The spokeperson says: "We are very conscious of the large appetite for information from the public about the recovery, and the staffing in communications reflects this demand. The workload has grown over time, particularly as the result of more decision-making and progress with anchor projects, and more decisions where public input is sought.
"The staffing includes those dealing with local/national/international media queries seven days a week, social media, staff keeping stakeholders and partners informed, staff providing content for and operating our websites, and staff producing publications such as the monthly Future Christchurch Update.
"The spending on public information campaigns is about keeping people informed of recovery decisions that affect their lives, the services and supports available to them (such as the free Residential Advisory Service and In the Know Hub for people working through repair and rebuild issues), and the opportunities to have their say on important issues (such as the Canvas campaign to gather ideas on future use of the Waimakariri red zones, and the Residential Red Zone Offer Recovery Plan).
"We are now in a phase where CERA is winding down ahead of new recovery arrangements, and that brings with it a need to keep the public informed on this major change and what it means for them."