This is where we note various pieces of data, and other selected and topical items of interest as they arrive in our inbox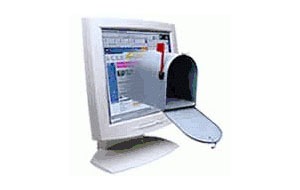 This is where we note various pieces of data, and other selected and topical items of interest as they arrive in our inbox.
We will add to it continously during the day.
Feel free to send us suggested content - to news@interest.co.nz
8:15 am New Zealand 10th in Social Progress (DC)
An international ranking of social indicators places us at #10, equal with mighty Iceland. We rank an impressive #4 for "opportunity". For those looking for a better measure of our place in the world than GDP, or per capita GDP, this survey may appeal.
8:30 am Canada's GDP rises to +1.5% growth (DC)
Something I didn't know; Canada reports economic growth data monthly. In April, that rose slightly to +1.5% pa, but a third of their annual growth is being provided by their housing market.
8:30 am Central Banks buying gold (DC)
The World Gold Council is talking up the role gold plays for central banks, pointing out their have been net buyers for the past six years. "They" includes China, Russia and Kazakhstan mainly. But they are conveniently ignoring the declining trend, and that the list does not include any western central banks.
10:00 am Date for next census announced (CS)
Stats NZ have announce the next census will take place on Tuesday 6, March 2018. This time it will be easier to complete the census forms Stats NZ says as you will be able to complete your census forms on a mobile phone as well as on tablets or desktops.
10:30 am Silver Fern Farms and Shanghai Mailing set new date (DC)
The only outstanding issue for this merger is the OIO approval. That is taking longer due to ongoing requests for information by the regulator. Th enew data they are targeting to complete the sale is January 4, 2017. In the meantime, SFF still has to run its EGM f9or dissident shareholders.
1:00 pm Lower and flatter (DC)
Wholesale swap rates are a little lower in mid-day indications today. And they are flatter. the 2-10 curve is down to +42 bps. Our NZX50 is showing none of the enthusiasm the S&P500 showed on Wall Street today which was up +1.36%. The NZX50 is barely higher,
1:30 pm The king is dead (London). Long live the king (Amsterdam ?) (DC)
Global financial insiders all seem to agree; London is toast as a key financial centre. I just assumed much there would just transition over time to Frankfurt. And it may still do. But the New York Times has been speaking to those insiders and they reckon in fact Amsterdam will be the city that wins the spoils. It won't happen overnight, but it will happen.
1:40 pm Brexit ag risks are to sheepmeat, wool, fruit and wine (DC)
Rabobank says with the United Kingdom and the EU-27 nowadays only contributing a relatively small share of New Zealand food and agricultural exports – 4.3% and 8.8% respectively by value – the direct trade implications of the UK's historic decision to leave the European Union would be limited for the agricultural sector as a whole. However they say some sectors – particularly sheepmeat, wool, fruit and wine – the direct export exposure is more significant. Maybe some of that will now shift to Holland.
2:50 pm Fonterra starts its "winter shut" (DC)
Upgrades and maintenance work for the start of the new dairy season in Spring have started with the dairy giant involved in over 500 separate projects to get "match fit" to process 18 billion litres of milk in New Zealand.