Michael Field takes a look at the new offering from a key player involved in the famous saga of a NZ company that was at the centre of a North Korean arms smuggling operation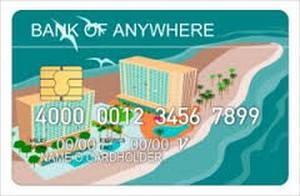 By Michael Field*
One of New Zealand's more prolific shell company merchants, who was driven overseas by bad publicity and government law changes, is back in fashion. 
"Professor" Geoffrey Taylor or Lord Stubbington of Australia's entirely fake "Principality of Hutt River", gave New Zealand the legendary SP Trading Ltd, of Level 5, 369 Queen Street, Auckland. Its sole purpose was to give cover to a North Korean arms smuggling operation. 
Now the 76-year- old calls himself Martin Taylor and is running "Clegg and Moppit" to lure people, via its Malaysia hosted website, into off-shore banking. One of their "banks" is the "International Monetary Group" of Wellington, which claims to be "operating under the regulations of New Zealand as a New Zealand financial company." However, it does not appear to be a registered NZ company, or registered as a NZ financial service provider. And clearly it's not a registered NZ bank.
The bad news for Taylor is that Britain caught onto Clegg and Moppit LLP, a Scottish company, and in October it was struck off as a defunct company, having never filed any accounts. On the now struck off listing in Britain, Clegg and Moppit's "Martin Taylor" matches Geoffrey Taylor's birth month plus the Philippines addresses.
Richard Smith of the influential naked capitalism blogsite reckons UK authorities were tipped off. 
"Geoffrey Taylor has always been a fantasist, and, as a shareholder and founding chairman of the stockmarket fraud Sunseeker Energy (Australia), far too close to fraudsters," he says.
But he warns that while Taylor is small time, he has enough connections to make life difficult for some nations. He did that with New Zealand. And Vanuatu, where his son Ian Taylor still operates, could now be troubled. 
It is easy to dismiss Taylor's latest manifestation as little better than a Nigerian scam, but his record shows millions of dollars in black money from Eastern Europe, Russia and Mexico has flowed through his shell creations. They set up a shell company that moved the proceeds of a $245 million Russian tax fraud tied to five deaths, including that of lawyer Sergei Magnitsky who died in Russian police custody.  
Clegg and Moppit has not responded to requests for comment.
30 tonnes of explosives, rocket-propelled grenades and components for surface-to- air missiles
Taylor and his New Zealand-Filipino wife Priscila Lustre are not the South Pacific's Mossack Fonseca and they haven't broken the law, but their files, if ever revealed, could be as damaging. Their cover was blown on December 11, 2009 when authorities in Bangkok searched a chartered Georgia-registered cargo plane that had flown in from North Korea and was bound for Iran. They found 30 tonnes of explosives, rocket-propelled grenades and components for surface-to-air missiles, all being transported in breach of United Nations sanctions. 
The ex-Soviet era Ilyushin-76 had been chartered by SP Trading which had been formed using New Zealand's notoriously lax company registration system. Its creator was New Zealand registered, Vanuatu owned GT Group (its origins coming from Geoffrey Taylor's initials), which registered it to a virtual office in a Salvation Army owned office building in Queen Street. 
SP Trading's only shareholder was another GT shell, VicAm (Auckland), and its sole director was a part-time burger flipper Lu Zhang, 28, a Chinese national who was eventually prosecuted for signing 75 false declarations in Taylor linked companies. She was convicted and discharged. She wasn't even the best known of the Taylor directors. That honour went to Stella Port-Louis of the Seychelles who was director of hundreds of companies in New Zealand and part of a global network that included Panama, Vanuatu, Britain, Hong Kong, China, Canada, Belize, Samoa, the Cook Islands, and the US. Later it included Eastern European and Cyprus addresses. 
Eventually the New Zealand government changed the rules, making it at least nominally harder for the Taylors. (Interest.co.nz has covered these issues extensively with all our stories found here).
"By now you will probably know that there are serious problems in New Zealand, " Ian Taylor said in an email to customers in June 2011. They were closing up. "Even our top level lawyers are afraid to stand by us because they fear what the government may do to them, despite the fact that we are the victims." 
Geoffrey and Priscila were, for a time, holed up in an apartment on Queen Street; in best reporter fashion we door-stopped him, getting the time honoured picture of the door being slammed. At least in March 2000 when the now celebrated Jürgen Mossack came to New Zealand to threaten me, there was an interview. When I asked him whether his Niue tax haven operation was morally right he gave an answer that summed up most of these operations, certainly that of small time follower Geoffrey/Martin Taylor: "There is a big grey zone, there is no clear cut area." 
A gated community north of Manila
One of Smith's contacts has tracked the ageing Taylor couple to a place called the Christian Development Centre, a gated community north of Manila. Priscila's Facebook status has her living in Manila. 
Geoffrey/Martin Taylor for a time maintained a website on which he describes being born in England and migrating to New Zealand in 1964. He claimed to have a PhD and then operated the "Southern Pacific University" which proved to be as legitimate as the more recent Trump University. His skill in shell companies and tax havens developed out of Vanuatu. 
One of his operations between 1997 until 2002 was as vice-president of European Bank, a Vanuatu-based company. In 1999, U.S. authorities accused the bank of accepting millions of dollars in deposits that turned out to be the proceeds of a massive credit card fraud.
'A New Zealand qualified bookkeeper'
Now we leap forward and Taylor is back with Clegg and Moppit. 
"Without doubt, trying to match customers with the right bank for their specific needs is extremely difficult and time consuming, leading to frustrations for clients, frustrations for banks and frustrations for ourselves," Clegg and Moppit say. 
"We actually stopped introductions for a while to give ourselves time to review the situation. We are now ready to commence again on the basis that each client must take responsibility for choosing a bank for which we can provide some assistance." 
They say they are experts in Scottish Limited Partnerships, a shadowy company formation device in Britain now coming under political pressure because of the secrecy surrounding them. Helpfully Clegg and Moppit offer "a New Zealand qualified bookkeeper with spare time available to attend to your servicing requirements for business transacted offshore."
Comments naked capitalism's Smith: "Clegg and Moppit looks like a really cheesy offshore incorporation/tax dodging specialist – the sort of place that only a fraudster would be attracted to."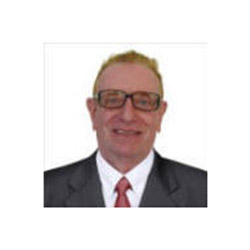 On the website "Martin Taylor" appears with a small photo of a younger Geoffrey Taylor (pictured below) and the description saying he has a B.Com, an MBA and now an honorary PhD. It says he has been a consultant since 1983 in investments, trusts, banking and general business with considerable success: "He achieved fund ranking as global number one from Lipper." 
Wife Priscila says she has law and business degrees and is from New Zealand. She "worked for the chief of Asian Development Bank in the Pacific for many years and since 2000 has provided legal support as an independent consultant in business matters." 
'Funds kept with Deutsche Bank'
Smith describes the banking offered by Clegg and Moppit was "very sporting". Their website says they "can organize the opening of an account with the New Zealand financial institution – (International Monetary Group)." 
They say it is a French owned and "licensed in New Zealand to offer most banking services. It does so online." 
The funds, Clegg and Moppit say, are kept with Deutsche Bank. Customers don't need to visit the bank to open accounts (which, in the case of IMG is impossible anyway). 
"Martin" Taylor also puts in an appearance at another website, GRG Invest LLC, which offers "funding up to 100 % for setting up of Power Plants, Waste to Energy, Bio-mass, Geothermal, Hydro, wind, solar.etc via PPP method and minimum requested amount should be $100MIO & up. This PPA, should be issued by BBB rated entity." 
That's not all: GRG  "assists our global clientele by providing them, through our participating banks, with Letters of Credit or Documentary Letters Of Credit, for their needs to enable them to purchase commodities." 
The site's target market also includes "small business loans to interested clients, from $40,000 up to $5MIO. through one of our nation-wide funding partners. Interested clients like hair dressers, grocery stores, laundromats, etc. should contact us." 
The site does not identify the jurisdiction in which these services are regulated. Not all jurisdictions are fans of such offerings: the Honolulu FBI warned in 2015 that pushing PPPs, being Private Platform Programs, "violates numerous federal laws". The FBI includes references to letters of credit in such offerings among its further "red flags of investment fraud". 
Smith says; "It is the same way a Nigerian email works. Only an idiot would take it seriously and they are just the guys you want to get in touch."
24B Moorefield Road, Johnsonville
IMG's incredibly vague Texas hosted website has as contact address, Suite 3500, 24B Moorefield Road, Johnsonville, Wellington. It's a mail box drop operation, Private Box Ltd. 
IMG says it "operates outside of the territorial scope of New Zealand's Anti-Money Laundering and Countering the Financing of Terrorism Act 2009" (AML/CFT) but says it "maintains and adheres to a comprehensive risk-based compliance program to detect and deter the financing". 
IMG says it's an "international Financial Institution with the Approved Issuer Levy Status number 113504998800, operating under the regulations of New Zealand as a New Zealand Financial Company." 
It says services are available to companies and individuals worldwide, excluding nationals and residents of New Zealand and the United States.
What they do not say is that the "approved issuer levy" has nothing to do with credibility, but is merely an Inland Revenue Department instrument on taxing interest to a non-resident lender. Gareth Foster of Private Box Ltd, who provides the mail forwarding operation, says he runs AML/CFT checks, previously complaining that it was "horrendously expensive" to do so.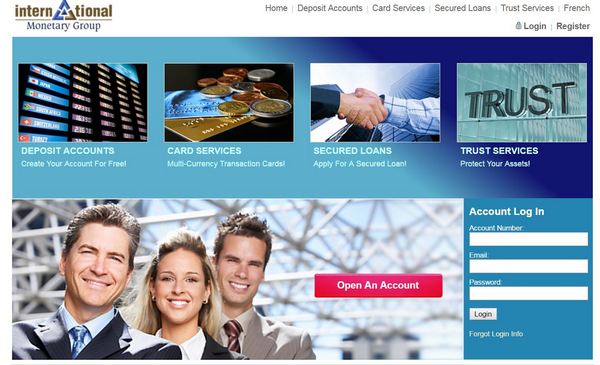 Now, in the best whack-a-mole fashion, there is the question of where Clegg and Moppit might now go. Vanuatu seems the place. 
Recently I reported for Nikkei Asia Review on Vanuatu, accused of inaction over money laundering, facing international sanctions as its politicians debate whether to spend government funds to fix the country's financial services or to deal with disaster reconstruction. 
In September the Financial Action Task Force, an inter-governmental group that combats money laundering and terrorist financing, warned of "strategic deficiencies in Vanuatu's anti-money laundering and combating the financing of terrorism system." 
It could all be tragic for a country only now beginning to recover from March 2015's Cyclone Pam to be hit again, this time by a dodgy old man from Queen Street.
---
*Author and freelance journalist Michael Field, who chased carpetbaggers around the South Pacific including Jürgen Mossack, was among those who helped persuade the government, with his coverage of the Taylor family, to tighten up company formation rules. One of his books, The Catch (Awa Press) which exposed labour abuses on fishing boats, led to changes in fishing law in New Zealand.
*This article was first published in our email for paying subscribers early on Wednesday morning. See here for more details and how to subscribe.