Kensington Swan assesses the latest OIO update on what constitutes sensitive land and the requirements for overseas investment applications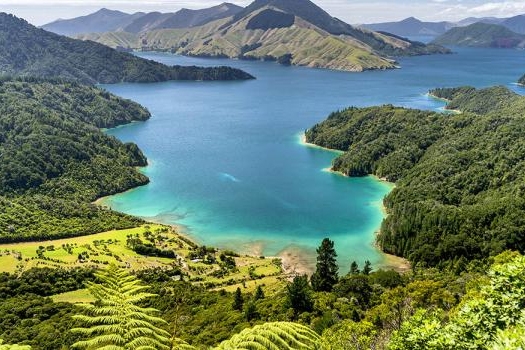 Content supplied by Kensington Swan*
In its latest news update issued late last week, the Overseas Investment Office ('OIO') provided further guidance on what constitutes sensitive land and the requirements for overseas investment applications.
Investments in sensitive land by overseas persons require the consent of the OIO which must be applied for by a formal application. It is important that there is sufficient certainty on what this sensitive land includes, and what the OIO requires for consent to be granted.
Section 37
Section 37 of the Overseas Investment Act ('OIA') states that the OIO must compile, keep and publish a list of reserves and public parks and other sensitive areas of land. If land with an area greater than 4000m² is bought or leased adjacent to 'section 37 land', it constitutes 'sensitive land' which requires the consent of the OIO.
The 'section 37 list' issued by the OIO has been updated to state that 'section 37 land' must have an area greater than 4000m², a matter which had been included in a ministerial directive letter, but was not satisfactorily clear from considering the 'section 37 list' available on the OIO's website.
Further information is to come as to what classes of land included in the 'section 37 list' which will provide further clarity to overseas investors.
Multi story buildings
There has always been a level of uncertainty regarding how the area of a multi story building should be calculated when determining whether an apartment or unit constitutes sensitive land under the OIA. The OIO has just formally clarified that the area is determined by considering the total footprint of the area being bought or leased (from an aerial view), rather than by adding all separate floors of a unit to calculate a total area. The footprint of any leased or owned common areas should also be included in the calculation of the total footprint.
Community projects and donations
Overseas investors in sensitive land are required to demonstrate in their applications that the investment will or is likely to benefit New Zealand. One benefit factor is showing that the overseas investor will invest in community projects or make donations. The OIO has stated that it does not seek or encourage sponsorship or donations and will normally give them low importance in assessing whether consent should be granted.
Making applications easier
The OIO has also recently undertaken several measures to improve the application process. In February, the OIO issued a number of template application documents which clearly outline the requirements and are supplemented by guidance notes. Pre-application meetings can also be held to discuss the proposed investment and any issues that need to be addressed in the application. These initiatives are making the application process a lot easier for overseas investors.
---
Kemsington Swan are a major New Zealand law firm. This assessment was first published here.