Unemployment rate falls to 4.6%, lowest since late-2008, Stats NZ says; Construction jobs up 10% from a year ago; Wages boosted by govt pay equity deal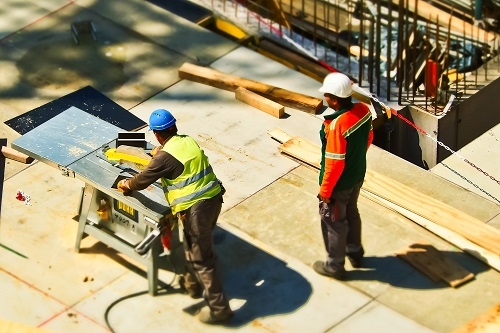 By Alex Tarrant
New Zealand's unemployment rate has fallen to its lowest level since the end of 2008 as the number of people in work grew during the September quarter.
The 4.6% reading in September was down from 4.8% in the June quarter, and the lowest since the December 2008 quarter, Stats NZ said Wednesday. 
Meanwhile, New Zealand's employment rate – the number of people in work as a proportion of the working-age population – rose during September to 67.8%. This was the highest rate since the series began in 1986.
Employment growth exceeded working age population growth in the year to September, Stats NZ said. It also came at the same time as record-high annual net migration, Stats NZ labour market and household statistics senior manager Diane Ramsay noted.
Stats NZ's new underutilisation figure – developed in conjunction with the International Labour Organisation – was flat at 11.8% from June, and down from 12.3% a year ago. 
Underutilisation is a measure of the potential labour supply and unmet need for work. An underutilised person may be unemployed, underemployed (wanting more hours), an unavailable job seeker, or an available potential jobseeker.
Wage boost from pay equity deal
Separate figures from Stats NZ on wages also showed above-inflation growth. Stats' quarterly employment survey (QES) showed total private sector average hourly earnings up 2% in the September quarter from the same time last year, with 1.1% quarterly growth from June.
Total public and private sector average hourly earnings together were up 2.2% on a year ago, with a 1.2% quarterly boost. Stats NZ said the government's pay equity settlement for care and support workers was strongly reflected in the September quarter figures.
Average weekly earnings for full-time equivalent employees were up 2.1% for the private sector annually, and 2.5% when the public sector was included. The latest CPI inflation reading came in at just under 2%.
Jobs growth
Stats NZ said the unemployment rate for men in the September quarter was 4.1%, the lowest since a 4.4% reading in the December 2008 quarter. Meanwhile, the unemployment rate for women rose to 5.3% from 4.9% in June. The Maori unemployment rate was 9.9%, its lowest since December 2008.
A labour force participation rate of 71.1% was the highest on record. "This is in line with strong quarterly working-age population growth and near record-high annual net migration," Stats NZ said. The participation rate represents those classed as employed or unemployed as a proportion of the working age population.
Employment was up 4.2% from a year ago, with men and women contributing roughly equally to that increase, Stats NZ said. More than 85% of the growth in employment was from those employed full time.
Over the year, employment growth was boosted by several industries, according to the Household Labour Force Survey, including construction, up 22,300 people, or 9.9%. Within the construction industry, employment growth was strongest in Auckland and Wellington, but subdued in Canterbury.
Professional, scientific, technical, administrative and support services jobs were up 34,400 or 12%, and public administration and safety jobs up 12,500 or 9.1%.
Another measure of employment growth from the QES indicated filled jobs rose 2.5% in the year to September 2017, with construction, retail trade and accommodation and food services leading the increase.
Economist reaction:
ANZ:
BOTTOM LINE
·         Today's Q3 figures paint a picture of a labour market that is continuing to tighten. At 4.6%, the unemployment rate is the lowest in 8½ years.

·         Wage growth appeared broadly stable outside of one-offs in the quarter, but we do believe that conditions for a shift higher are starting to develop.

·         We suspect today's figures will have few immediate implications for the RBNZ. The monetary policy outlook is far from clear cut. However, the labour market, and its subsequent implications for the inflation outlook, remains one of the reasons we are still biased towards OCR hikes in time.

KEY POINTS
·         Demand for labour rebounded strongly in Q3, according to the HLFS. Employment grew 2.2% q/q, far stronger than consensus (or our) expectations. Part of the strength reflects a bounce-back from a surprisingly weak Q2. However, it is also possible that recent changes to the survey have introduced quarterly volatility by altering the seasonal pattern. Nevertheless, annual employment growth at 4.2% y/y is unambiguously strong.

·         Alternative measures of employment were more mixed. While HLFS hours worked surged 2.4% q/q, QES filled jobs rose only 0.2% q/q and paid hours were flat. The latter delivers a warning about extrapolating today's figures into expectations for stronger Q3 GDP growth.

·         Looking at the composition of HLFS employment, full-time employment rose 1.6% q/q, while part-time lifted 3.2%. Employment and hours worked across a number of measures are up around 4-4.5% on a year ago.

·         On the supply side, the participation rate lifted a remarkable full percentage point to 71.1%, which is a new record high. This was off what was already a historically very high level. We'd question the sustainability of this, but combined with solid working-age population growth (+0.6% q/q sa), this saw the labour force almost keep pace with employment, growing by 2.0% q/q.

·         The unemployment rate fell 0.2%pts to 4.6% – an 8½-year low. The underutilisation rate was unchanged at 11.8% (sa), but is down from 12.3% a year ago, also an 8½ year low. Both signal that spare capacity in the labour market continues to be absorbed, supporting our contention that trend wage growth is set to step up from here.

·         As expected, wage growth jumped strongly in the quarter. However, 0.3%pts of the 0.7% quarterly lift in our preferred measure – the private sector LCI – is estimated to have been the direct result of the previous Government's settlement with care and support workers. Annual growth, at 1.9% y/y, is the strongest since September 2012 but still only keeping pace with CPI inflation. QES private sector average hourly earnings lifted 1.1% q/q (2.0% y/y), while average total hourly earnings for those in the healthcare and social assistance industry rose 1.9% q/q. In annual growth terms, real estate and education earnings growth was strong, while transport/warehousing lagged. The unadjusted private sector LCI rose 1.0% q/q (3.6% y/y), which is the highest annual growth since September 2013. Public sector LCI wage growth rose a more typical 0.4% q/q (1.5% y/y).

·         The most interesting question for wages is 'where to from here?' Clearly there is potential for the care workers settlement to influence expectations in related sectors. New government policies including lower migration, upward steps in the minimum wage, and revised industrial relations policies all point one way for wage growth (though we are still lacking detail). And wages already have a cyclical tailwind: the unemployment rate is now well under 5%, firms are profitable and say they are having difficulty finding staff, and CPI inflation is well off its lows. On the other hand, secular forces such as technology displacing labour have not gone away and some measures of labour demand have softened.

·         Despite a few bumps in the employment picture and still-modest annual wage growth, overall labour income growth is strong. Total gross earnings were up 1.5% q/q sa (5.3% y/y) in Q3. Recent spending data has been quite subdued despite this and also despite high surveyed consumer confidence. Income growth should be providing a tailwind but uncertainty may be offsetting. It's tough for retailers, but with household debt at a record high relative to incomes, a little prudence may not be a bad thing in the bigger picture.
Capital Economics
Not quite as good as it looks

The third-quarter employment and wages data aren't quite as good as they look. And with GDP growth now close to a peak, at some point the pace of the improvement in the labour market will slow.

The 2.2% q/q leap in the HLFS measure of employment (consensus +0.7%) needs to be taken alongside the -0.1 q/q decline in the second quarter. These figures have become much more volatile since NZ Stats changed the way it measured them a year ago. As a result, the seasonal adjustment process may be up the spout. On the alternative QES measure, employment rose by a more modest 0.2% q/q. The truth is probably somewhere in between. The fall in the unemployment rate, from 4.8% to a nine-year low of 4.6% (consensus 4.8%, RBNZ 4.7%), is a more reliable gauge and it suggests the labour market has continued to improve modestly.

The 0.6% q/q rise in the labour cost index did push up the annual growth rate from 1.7% to a five-year high of 1.9% (consensus 1.7%), but arguably that's a little disappointing given that the heath care and support workers pay settlement resulted in a 4.3% q/q leap in wages in the healthcare sector. Wage growth did edge up in some other sectors, but the cyclical upward pressure on wage growth remains remarkably weak.

Looking ahead, the recent weakening in the business surveys suggests that employment growth may soften a bit from here. That would fit with our view that GDP growth is close to a peak. These figures may have be a touch stronger than the RBNZ was expecting, but the Bank will still leave interest rates on hold next week and continue to say rate hikes are a long way off.
Westpac:
Today's labour market report for the September quarter painted a stronger picture of employment than expected, even after allowing for some unusual quarterly moves in the details. However, labour cost inflation is showing no signs of a pickup, even with consumer price inflation no longer at rock-bottom levels.

The unemployment rate fell from 4.8% to 4.6% in the September, outperforming market forecasts of a fall to 4.7%. This is the lowest unemployment rate since December 2008, when the Global Financial Crisis was in full force.

Interestingly, there was a very large increase in both employment (up 2.2% for the quarter) and the labour force participation rate (from 70.1% to 71.1%, a new record high). These two measures often have unusual, but correlated, swings from quarter to quarter, and the big rise in September followed a drop in June that didn't jibe with other indicators of the labour market. It may be that the changes to the survey in June 2016 have disrupted the seasonal patterns of the survey. We recommend focusing on the unemployment rate as the more consistent measure of what's going on in the labour market.

As an indicator of spare capacity, Stats NZ also highlight the underutilisation rate. This held steady at 11.8% for the September quarter, and was down from 12.3% a year ago.

The Labour Cost Index (LCI) rose by 1.9% in the year to September. However, this includes the impact of the equal pay settlement for aged and disability care workers, which increased the wages of around 55,000 workers by as much as 28% (for those who were previously on the minimum wage).

Excluding this impact, the annual rise in the LCI was 1.6%, down from 1.7% in the June quarter. Labour cost inflation remains at or close to its cyclical lows, even as consumer price inflation has picked up over the last year.

Market implications
The New Zealand dollar rose 1/2 cent against the USD, and swaps were up 1 bp.

For the Reserve Bank, the surprises in today's report are in the same direction as for us. The unemployment rate is a little lower than expected, but wage growth (excluding the care workers' settlement) remains surprisingly weak.
ASB:
Implications
No immediate implications for our on hold till early 2019 OCR view, although strong increases in employment further water down the notion of possible OCR cuts.  The overall wage backdrop remains contained. However, an escalation in wage inflation not matched by increasing productivity could be one of the factors that could bring the RBNZ into play earlier in the scene.
 
Details
HLFS employment surged 2.2% qoq in Q3 (4.2% yoy), much stronger than the 0.8% qoq market consensus. The Q3 increase needs to be put into context in that it followed the weak Q2 outturn and annual growth in employment continues to slow.  Hours worked from the HLFS also rose strongly (+2.4% qoq, +4.5% yoy).
 
Increases in employment were more moderate from the Quarterly Employment Survey (QES) measure, with filled jobs rising by just 0.2% qoq (2.5% yoy). Moderate increases in paid hours, which rose by 0.8 qoq on Q3 (3.0% yoy) are broadly consistent with our expectations of an easing pace of overall economic activity in the second half of this year.
 
The HLFS unemployment rate fell to 4.6%, the lowest since 2008Q4.  The tightening labour market was corroborated by other measures.  The labour force participation rate firmed to 71.1% of the labour force, whilst the employment rate rose to 67.8, both hitting record highs. Moreover, the seasonally-adjusted underutilisation rate (a measure of slack within the existing employment market) remained steady on 11.8%, the lowest since 2008Q4.
 
The Q3 report confirmed a firming in aggregate wage inflation, with increases of 0.7% qoq for private (1.9% yoy) and 0.4% for public sector (1.5% yoy) wage and salary rates from the Labour Cost index (0.6% qoq overall). Wage inflation from the unadjusted LCI measure firmed to 0.9% qoq (3.4% yoy). There was also a strong rise in average hourly earnings on the QES measure – up 1.2% qoq (+2.2% yoy).
 
The impact of the July pay equity settlement for health care workers was evident in the figures, with the industry breakdowns showing large increases for community and personnel service workers (3.6% qoq, 5.0% yoy).
 
However, there was limited flow through to the wider labour market. Median increases (2.2% for the quarter and year) remained relatively mild. Moreover, only 14% of jobs reported a quarterly increase in wage/salary rates. Distributional data confirmed that only 32% of salary and wage rates had achieved a wage increase above 2% over the last 12 months, with 18% achieving more than 3%.  Around 20% of salary and wages showed annual increases of 2% or less, still well above 2008/09 levels.
 
Whilst the starting point is strong, a combination of demand and supply-side factors are expected to temper employment growth in the years ahead. Slowing growth momentum over the remainder of the year, uncertainty over the new government and concerns over signalled increases in the minimum wage may act to weigh on hiring decisions. Signalled changes to migration policy will likely slow labour force growth and shrink the pool of available workers at a time where firms are facing difficulties in finding the "right" person for the job.
 
Moreover, cost-push influences and government policy changes are expected to underpin wage growth going forward. We expect an additional 0.3 to 0.5 percentage points on annual wage inflation over the next few years.  The full impact on wages could be larger if this spills over to wage demands in other sectors. Increases in wages that are not matched by rising productivity could flow through into pressures on core inflation and a higher OCR.  But, for now, an unsettled domestic outlook keeps the notion of OCR hikes firmly on the backburner.
Kiwibank:
Today's labour market report is certainly had a positive hue to it. However, the RBNZ, like us, is likely to look through some of the volatility in labour market data figures over the recent quarters. Nevertheless, September labour market data does support surveys of business confidence that have shown that while firms might be less optimistic about the general economy, they are getting on with the business of hiring to meet solid demand. The robust set of labour market figures adds to recent stronger indicators of inflation pressure in the NZ economy. The currency has steadily declined in recent weeks with the TWI now averaging around 4% below the RBNZ's August Monetary Policy Statement (MPS) for the fourth quarter. We see the combination of the weaker TWI track and ongoing domestic capacity constraints inflation is expected to steadily rise over 2018 and necessitate eventual OCR hikes by late next year. 

There is a sense that wage growth is set to build over the coming quarters. While the aged and disability care workers pay deal is at this stage a one-off development for wage growth, there is also the possibility that on the back of this deal other workers in similar industries will look to negotiate for higher pay. In addition, the new Government has revealed its intention to lift the minimum wage to $16.50/hr by next April and then steadily to $20/hr by April 2021. The steady rise in the minimum wage over the coming years is expected to add to wage growth. Finally, today's data adds to the a picture of rising capacity constraints. As firms build their work forces they are likely to find it increasing difficult to fill roles. We believe that wage pressure will build over the coming year and add to the case for earlier OCR hikes than the RBNZ has signalled.

Market Reaction 
There was a sharp market response to this morning's labour market data. The NZ dollar initially spiked 50 points to $0.6890, and has since continued to drift higher to over $0.6900. Wholesale interest rates also perked up, with the 2-year swap rate up a few basis points on yesterday's close to 2.17%. Similarly the 5-year swap rate rose a few points following the release to 2.64%. 
Political reaction:
National Party leader Bill English issued the following statement:
New Zealand's strong employment market and dropping unemployment rate reflects the hard work of all our businesses and the confidence they have had in the country's economic plan over the last nine years, National Party Leader Bill English says.

"The unemployment rate at 4.6 per cent is now the lowest since the beginning of the global financial crisis," Mr English says.

"At the same time, job growth of 56,000 in the quarter has seen the number of New Zealanders employed rise to nearly 2.6 million, which is the highest ever.

"And in addition, the average wage has increased to $59,840 – up more than 28 per cent over National's time in office.

"That's growing businesses, thousands more jobs and thousands more New Zealanders in work and getting ahead. That's genuine success and a great platform for New Zealand to build on," Mr English says.

The employment rate at 67.8 per cent and the Labour Force Participation Rate at 71.1 per cent are now both the highest they have ever been.

"These results show the importance of the business sector having confidence in the economic direction of the country," Mr English says.

"I'd encourage the incoming government to work to maintain this confidence and the confidence of New Zealanders in our successful, open and growing country. They should continue to back New Zealanders.

"It is our intention to hold the new government to account to ensure they don't fritter away the great gains made by New Zealand workers and businesses in recent years that have given this country the third highest employment rate in the whole of the developed world."