Nikko AM says that a populist and/or anti-capitalist tone in the new Government will see our economy slow in the short term from declining business and consumer confidence and uncertainty, then rise in the longer term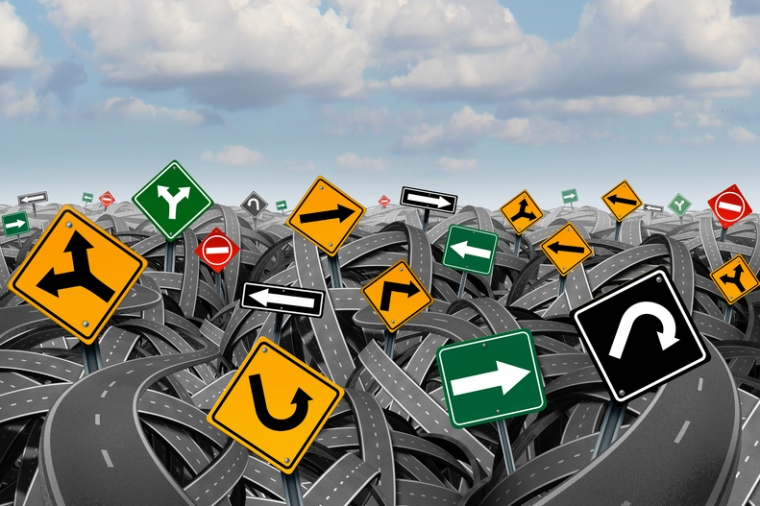 By George Carter, Fergus McDonald, Stuart Williams*
More than three decades after New Zealand transformed itself into one of the world's most unregulated economies, a new government of centre-left parties is promising a more 'hands on' approach – one that has the aims of amending monetary policy, cutting immigration while lifting wages, and investing heavily in housing and the regions.
The troika comprising the Labour, NZ First and Green parties has taken over Wellington, and it's clear from their policies and public comments that they have a less favourable view of the free market than the previous administration.
So where to now for an economy that's been characterised in recent years by high growth and low unemployment and inflation, and topped the World Bank's 'ease of doing business' rankings for the past two years?
A leading indicator is perhaps the Kiwi dollar, which has fallen more than 2% to below 0.69 USD since the new Government was announced on October 20. While that drop may simply be a sign of less confidence in Labour's ability to manage the economy, of note is Deputy PM Peters' long-held view that the dollar is overvalued. Now his coalition deal includes reform of the legislation that governs the Reserve Bank, which Peters wants to be more focused on the exchange rate and creating jobs, not just inflation.
We believe short term interest rates are likely to remain steady as inflation at present is not a pressing concern. Furthermore, the introduction of an employment target for the Reserve Bank, which it would need to consider before moving the official cash rate, would create another hurdle for any future rate movements. With a lower NZ dollar increasing the cost of imported items too, and the prospect of higher wages, inflation looks set to rise in the medium term, cutting into higher household incomes.
"We expect the exchange rate to continue to weaken in the short term, but possibly regain some ground in the longer term as the initial reaction to a change in government moderates," says Fergus McDonald, Head of Bonds and Currency, Nikko AM NZ. "If new policies do result in a lower growth trajectory a lower dollar could well be sustained."
Equities initially dipped after the makeup of the new Government was announced – just over 1% – but the market has since recovered.
"The backdrop for equities remains positive, with the prospect of different sectoral drivers emerging the obvious beneficiaries are consumer spending sectors and companies," says Stuart Williams, Head of Equities, Nikko AM NZ.
The effects of some policies are likely to be felt more immediately. For example, Labour and NZ First have agreed to cut net migration by 20 – 30,000 people per year, equivalent to a 30 – 43% reduction. This is despite complaints from many industries that they're already suffering from a chronic shortage of labour.
Further decreasing supply can only exacerbate the problem, especially for those industries that rely on manual workers, like the farming and tourism sectors. This could be countered to some degree if businesses trim employment levels in response to higher wage levels, with many workers now set to get a pay rise. The new administration is to raise the minimum hourly wage from $15.75 to $16.50 next April, and to $20 by 2021. That amounts to a 37.5% increase since 2008– well ahead of the rate of CPI inflation - and approximately 8% per annum going forward
Add to this the teacher unions' post-election warning that they'll strike if they don't get a significant pay rise, and on top of other recent state wage settlements, and while discretionary spending may give the economy a short-term boost, inflationary forces may build in the medium to longer term.
Perhaps the most defining feature of this self-professed "interventionist" new government is its commitment to spend billions per year on major housing and infrastructure projects.
Labour's KiwiBuild scheme would see 10,000 new homes built every year, while NZ First has secured $1 billion a year to spend on small towns and rural areas, including a rail revival.
"Indeed, it seems likely the regions will benefit more from this new government than the main centres, especially if a lower dollar boosts demand for agricultural exports and tourism," says McDonald. "Auckland residents face higher transport costs too, by way of a proposed regional fuel tax. Perhaps the biggest problem facing the Government and the new Ministry of Regional Economic Development is deciding which projects to support."
Conclusion
Just as politics in other developed countries have recently taken on a more populist and/or anti-capitalist tone, so too has New Zealand's.
As such, we believe the economy is likely to slow in the shorter term due to declining business and consumer confidence levels and uncertainty over how new policies will impact their businesses and personal finances. However, as the initial reaction to changing policies abates, and if higher income levels eventuate, economic activity is likely to recover in the longer term.
In response to this, we are amending our positions on the two core domestic asset classes: We are positioning fixed income portfolios for the prospect that interest rates rise more quickly under this new government. With our equity portfolios, we have tilted them to invest in companies that are more likely to benefit from the changing sectoral drivers of growth.
---
George Carter is the Managing Director of Nikko Asset Management NZ; Fergus McDonald is the Head of Bonds and Currency, New Zealand, and Stuart Williams is the Head of Equities, New Zealand. Nikko AM NZ currently manages almost $5 bln of assets across a range of asset classes. This article was a briefing posted on Nikko AM's global website, and is here with permission.