Next year's 'Wellbeing Budget' will be a world first and has already caught the attention of leading economists from all over the world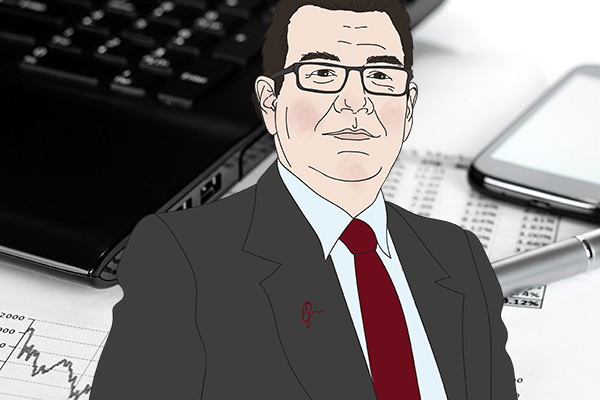 One of the world's foremost economic wellbeing experts says the OECD will be watching next year's Budget "like a hawk" as New Zealand makes history with its first "Wellbeing Budget."
On Thursday, Conal Smith of Kōtātā Insight released his report on how wellbeing should be integrated into Government's future Budgets.
He is recommending the Treasury, which commisioned him to write the report, adopts his proposals but is encouraging input from other interested parties.
Finance Minister Grant Robertson revealed in December's "mini-Budget" the Government would next year be making wellbeing a core part of future Budgets.
"We want to measure the success of our economy better – we aren't satisfied with just measuring GDP growth," he told the mini-Budget lock-up.
"While [GDP growth] is a good measure of activity in the economy, it doesn't tell us enough, or indeed very much at all, about the quality of the activity in our economy."
Accounting for wellbeing is expected to provide a baseline to help measure the quality of activity.
Although other countries, such as the UK, have incorporated wellbeing indicators at a local government level, it has never been done by a central Government.
Because of this, Smith says the OECD and other major world economies will be keeping a close eye on New Zealand come Budget time next year.
Specifically, the likes of the UK, Korea, Mexico, Israel and Austria; which have all been exploring the wellbeing frameworks within their economies.
"A lot of those countries look at New Zealand and are saying 'okay, this has gone a step further than we did, how is it working and what can we learn from it,'" Smith says.
He adds that it's likely other countries will use New Zealand as a case study in implementing wellbeing into their Budget and policy frameworks.
"New Zealand isn't going to be a lab animal for reform for the next decade.
"At the moment, I wouldn't say we're running off into the woods, but we're taking it one step further than others."
Building on what we've got
Smith's report includes a proposed 'dashboard' which covers a range of elements and specific indicators of living standards and intergenerational wellbeing in New Zealand.
While this independent report does not represent Government policy or Treasury advice, it provides a "strong foundation for discussion and generating well-informed feedback," says the Treasury's Chief Economic Adviser Tim Ng.
"In other words, it is an attempt to provide a measure of each dimension of the Living Standards Framework," Smith says in his report.
He says the Treasury would need to consider at least 40 indicators, including health, housing, jobs and earnings, safety and environmental quality.
The good news is Statistics New Zealand and other official bodies already collect much of the data Smith is recommending be used for the indicators.
"There is not a large cost in doing this and [no need for] getting massive amounts of new data. This is about how we use the information we have in a structured way."
Treasury is seeking submissions on the report which can be submitted between June 7 and July 31.