Motu researchers on super-cooled livers, climate change and health, infostorms and fake news, vampire brain cancers and lesser know consequences of global deforestation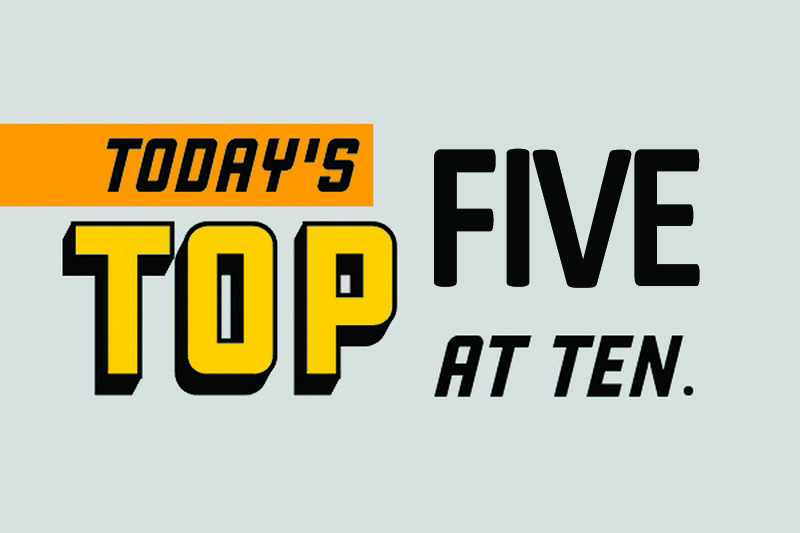 This week's Top 5 comes from Bronwyn Bruce-Brand, Sophie Hale, Dom White and Shaan Badenhorst of economic research institute Motu.
As always, we welcome your additions in the comments below or via email to david.chaston@interest.co.nz.
And if you're interested in contributing the occasional Top 5 yourself, contact gareth.vaughan@interest.co.nz.
1. Super-cooling tripled the shelf life of donor livers
Waiting lists for organ transplants in the U.S. (shown below) and worldwide continue to far exceed the supply of organs made available for donation.
To make matters worse, thousands of donated organs are discarded every year, in many cases because there wasn't a suitable patient to receive the organ within the viable time window. Researchers in Boston have developed a super-cooling preparation scheme using cryoprotectants and managed to successfully preserve donated human livers for three times as long as current methods (from nine to 27 hours). With further development, experts believe this technology could be extended to other organs and have the potential to save countless lives in the future.
2. Climate change affects health care provision and health outcomes
Climate change is affecting our health outcomes now. Too often, climate change is considered a problem for future generations, but evidence from a range of studies suggests that health outcomes have already been affected and will be exacerbated with further environmental degradation. Not only is climate change affecting the provision of health care, but it is also directly affecting our health. Heightened allergies, pregnancy and new-born complications, as well as increased heart and lung disease are just some of the issues discussed in this article.
In a room full of panicking people trying to find an exit, there are two sources of information. Primary information is observing a fire or an earthquake first-hand; secondary information is the social queues given by those around you (who you observe to be panicking). Even without the primary information, your brain tells you it's probably best to panic and find an exit, even if the primary information you're assuming might be false. Danish researchers are looking at this phenomenon in the context of digital information and social media, dubbed an "infostorm." When faced with a barrage of information online, unable to check the source of this information, our likely reaction is to gauge the secondary information provided by others whom we are socially connected to. This is now ubiquitous online where likes, shares, retweets and ratings implicitly become the social currency of fact verification among individuals. Varied information sources and authentic information provision from credible sources can help to combat infostorms by preventing closed networks of unchallenged beliefs.
Three independent research studies from Germany, the US and Switzerland have reinforced each other's findings on the nature of certain types of brain cancer. The tumours establish in the brain's electrical network, using the signals from the brain's own healthy nerve cells to grow. However, the "fuel" from these healthy nerve cells could be reduced so that the tumours don't grow as fast. Tests in mice show that when the researchers stop the "fuel" production of healthy nerve cells the tumours (called gliomas) don't just slow, they completely stagnate. However, in humans the vampire-like gliomas don't just use the "fuel" from these nerve cells, but actually encourage the nerve cells to produce more "fuel." This enables gliomas to not only steal the electrical activity that helps them to grow, but actually increase their own energy supply for further growth. Understanding how these gliomas can create networks in the brain and how they can be slowed down might help to reduce their rates of growth and improve patient duration and quality of life, which for a brain tumour of this nature is currently within two years.
5. Lesser known consequences of global deforestation
What would happen if the world's trees disappeared? Since humans began practising agriculture, we have cleared nearly half of the world's trees. There are many well-known negative consequences of losing our leafy companions such as habitat loss and consequent losses of biodiversity across ecosystems. There are some other less well-known impacts which include: increased spread of diseases such as Ebola, Nipah virus and West Nile virus; decreased mental health; loss of shade reliant crops like coffee; and ocean acidification. Forests are vital for sustaining all forms of life on this planet and making Earth inhabitable. As summed up by Thomas Crowther, a global systems ecologist at ETH Zurich: "Even if we could live in a world without trees, who would want to?"