Guy Trafford is appalled the Education Minister is considering breaching our border security to welcome international students in an effort to 'save' the tertiary education sector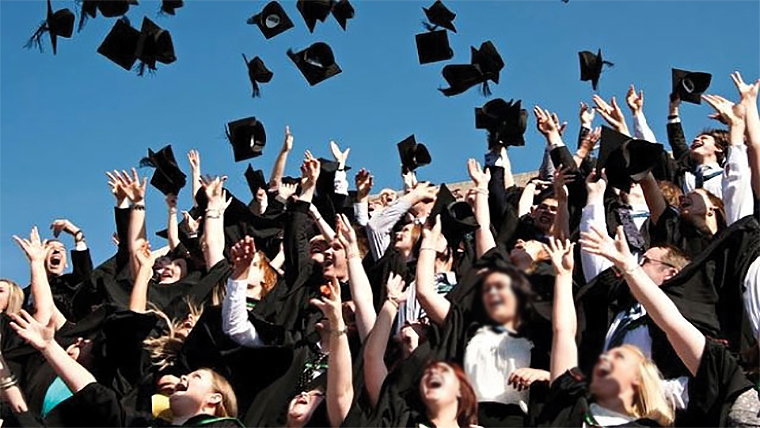 Due to a combination of a full moon, lockdown blues and goodness knows what else goes on in my head I happened to be awake at 4.00am listening to the RNZ news and was flabbergasted that Minister or Education seemed to be giving legs to the idea of allowing international students back into the country before any other sectors were allowed in.
After doing a quick online search there was indeed an article by Jane Patterson that was reporting that Hipkins was considering this.
Given the sacrifices that have been made by New Zealanders across the board, but particularly the sectors that rely upon the tourist trade, to be even considering this seemed a slap in the face.
Driven by a flawed funding system for universities and polytechnics,  which no doubt are suffering from the drop in student numbers, this sector should be last group the borders are opened up to.
The one sector of society that appeared to thumb their noses at the lockdown policies of various countries around the globe was the 18-25 year old age group. And yet this is the same group we are considering to let in early ?? !!
The PM and Director General of Health have been telling us for weeks now the COVID-19 virus "is a tricky beast" and that there is much we don't know about it. The experience of the Marist St Margaret's cluster which is still throwing up positive cases which have slipped under the testing programme is a classic example of how either through a case of flawed testing or "a tricky beast" the virus can reappear.
Whatever the reason, cases that should have been caught were missed.
The two week requirement for returning New Zealanders is one thing with limited numbers coming in at any one time and dealing with a sector which have a vested interest in making sure that the virus is kept out. (Presumably they have family here).
However, if international students are let back in numbers that are likely to have any impact on tertiary institutions, then the isolation lockdown is going to be severely tested.
Based upon 2018 numbers there are potentially around 50,000 international students on top of those that are already here who would like to get into study. This would certainly strain the border systems (assuming there were flights to bring them in).
The two week isolation period also needs to be questioned. 'We' have just experienced a 7-week period of lockdown and at a severe economic cost.
What woolly headed thinking would allow this international sector a lesser period?
If this is going to be what politicians trot out leading up to elections, there is going to be plenty of ammunition for the media to get their teeth into. A concerted effort needs to be mounted, in my opinion, the nip this stupid idea in the bud. There must be better ways to sort out the problems of the tertiary institutes than this.