Alison Brook says New Zealand needs to prioritise digital upskilling urgently, even if only to just keep up with the programs other countries are rolling out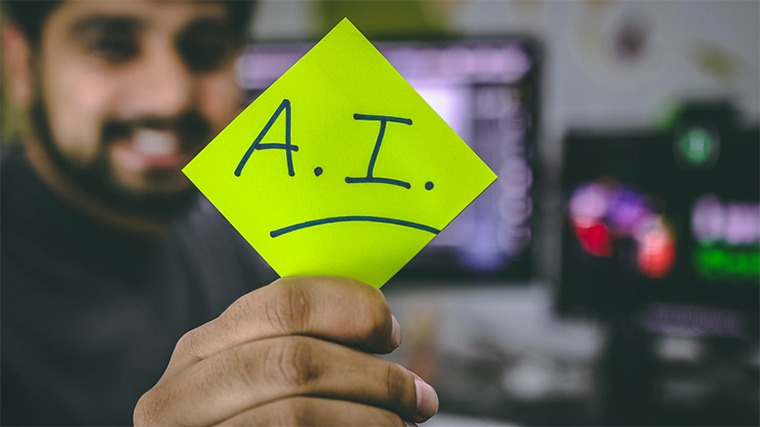 The government has announced it is going to make trade apprenticeships free for the next two years for people displaced from their jobs due to Covid-19. From 1 July, fully funded vocational courses will be available in construction, agriculture, manufacturing, community health, counselling and care work. While these will fill predicted sector gaps and provide needed retraining for newly unemployed, there has been no indication yet of any funding for the equally urgent need to retool New Zealand workers for a digital future.
Many of the workers who will lose their jobs as the economic impact of the pandemic unfolds will have a stronger affinity with technical upskilling than in apprenticeships and trades, and with support, can move into future-proofed and higher paid work.
Global digital skills shortage
It has been predicted well before the devastating effects of Covid-19 that emerging digital technologies will displace workers around the world. This is against the backdrop of a global shortage of digital skills. According to the World Economic Forum Future of Jobs report, 75 million jobs worldwide were already expected to be displaced by 2022, while 133 million new jobs would also be created. But to achieve this around 54 percent of employees would need to reskill or upskill. 
The Digital Skills Forum notes that while there is strong demand for digital skills across all industries, New Zealand has tended to place an over-reliance on imported rather than locally-grown digital workers. Putting aside whether this was a good thing for New Zealand workers, the strict border controls likely to remain in place for some time will impact on the likelihood of these skilled migrants entering the country in the numbers required.
Workers, businesses and the country benefit from digital skills upskilling
The pandemic provides an ideal opportunity to encourage technology adoption and to re-train kiwi workers displaced as a result. Retraining or upskilling displaced workers in digital skills not only benefits them personally, but will also improve the digital resilience and productivity of our businesses and for the country as a whole. The Productivity Commission's report Employment, Labour Markets and Income points out that "high-income economies are characterised by highly skilled workers with high capital-intensity jobs and the rapid uptake of emerging technologies." New Zealand does not currently meet these requirements and because of this, we have suffered from decades of low productivity. One of the recognised ways to change this is through widescale digital training.
A study by the World Economic Forum released last year concluded that aside from the broader societal good of reskilling workers in digital technologies, from a cost-benefit perspective there were significant, quantifiable returns for governments in terms of increased taxes and lower welfare payments.
The emergence of micro-credentials
Not all adult learners are in a position to take years away from work to retrain as an ICT professional. And as technology becomes more widespread, digital skills will be important for all workers, not just ICT workers. The solution provided by many countries is to offer credentialed, online, short courses to quickly upskill and retrain workers for a modern workplace.
One of the roadblocks in New Zealand has been the slow adoption of micro-credentials. Introduced in 2018, by the end of last year NZQA had approved just 73 micro-credentials (according to the Productivity Commission), including welding, project management, and exceeding customer expectations. The process for approval and funding of new courses is also cumbersome and may not meet the dynamic and changing nature of workplace requirements. In addition, New Zealand doesn't allow micro-credentials to be "stacked" into a larger qualification as in many overseas countries, which also limits the tangible benefits of training for workers.
The Global Response
Many governments around the world have seized on the opportunity to close the digital gap by offering funded and often free schemes to train and retrain their workers for a digital workplace. The job displacement caused by the pandemic has only made these efforts more urgent. For instance:
The UK government, pointing to research that indicated nine out of every ten jobs would be dependent on digital skills over the next 20 years, announced last year that from 2020 all adults will have access to free digital lessons.
Ireland's Springboard+ offers free government-funded places on 288 courses leading to awards at certificate, degree and post-graduate level. The program is available to people in work and unemployed and are designed to address the country's digital skills gap.
In Scotland the Digital Start Fund with Scottish Government to help those on low incomes retrain for a digital career with grants to assist in training.
In Singapore, The SGUnited Jobs and Skills Package will support close to 100,000 jobseekers and aims to expand job, traineeship, and skills training opportunities for Singaporeans affected by the economic impact of Covid-19. This builds upon an existing scheme to address the digital skills shortage of Singaporeans by offering a free credit of S$500 to encourage lifelong learning.
From May 2020 Australia's Courseseeker programme offers workers displaced due to Covid-19 short (6 month) online courses in nursing, teaching, health, IT and science. These "fields of national priority" courses are being provided at heavily discounted rates through existing tertiary and vocational providers.
Given all the initiatives that are rolling out around the world to reskill workers while addressing the digital skills gap, it would be a lost opportunity if New Zealand didn't address this issue with urgency. A digitally enabled workforce would not only improve our international competitiveness but will future-proof our economy and our workers for the next big technology disruption.
---
*Alison Brook is from the Knowledge Exchange Hub at the Massey University campus at Albany, Auckland. She is on the GDPLive team. This article is a post from the GDPLive blog, and is here with permission. The New Zealand GDPLive resource can also be accessed here.