ACT's Brooke van Velden on why NZ needs a stand-alone mental health 'commissioning agency' to help people choose their own treatment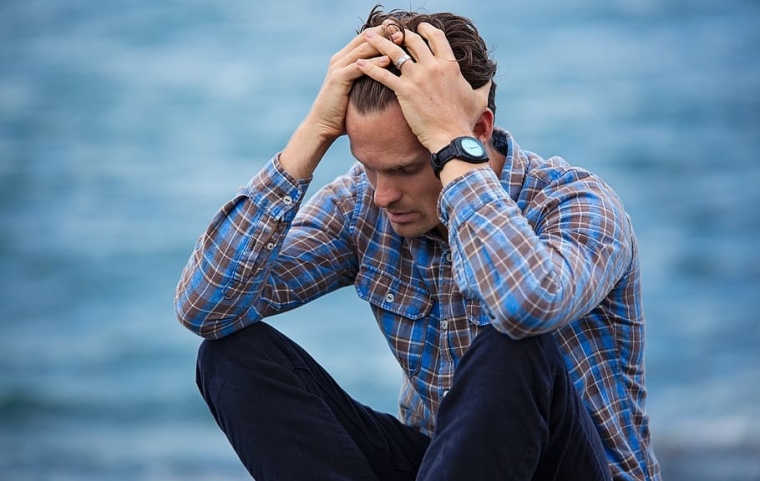 By Brooke van Velden*
Covid will require new ways of doing things in every sector and it's important mental health isn't left behind. As we stare down a global pandemic from our island nation, many Kiwis are facing major unplanned disruptions in their lives and uncertain futures in work. We need to support people adversely affected and struggling mentally who reach out for help. But are our mental health services up to scratch? Are the people seeking treatment now getting the help they need?
Mental health care provision should interest all of us. Around 1 in 5 New Zealanders will face a mental health challenge in any given year and as many as 4 in 5 throughout their life. In the last few years there's been an attitude shift to mental health. More people are opening up and talking about their personal struggle and breaking the stigma, but we still have a long way to go.
Many people don't ever reach out for help and struggle in silence. Poor mental health goes untreated throughout New Zealand from the classroom to the woolshed. Our youth suicide rate is our darkest statistic.
Too often, those who do reach out for help describe a system that's difficult to navigate, huge discrepancy in access to care from region to region, and a lack of choice in services to suit their individual needs. Almost no one is satisfied with the state of mental health care in New Zealand.
The Government's Mental Health Inquiry He Ara Oranga identified that there's too much bureaucracy in the system, not enough choice of providers, and no whole of Government approach to mental wellbeing.
The Government responded by increasing mental health funding from $1.5 billion to around $2 billion per year and setting up a Mental Health and Wellbeing Commission to provide oversight of mental health in New Zealand.
But increasing funding doesn't guarantee improvements for people's care. Neither does setting up a new bureaucracy with no real power. Those actions don't address the issues of choice, accountability, or getting better value for the mental health dollar or the individuals and communities being served. We can and must do better.
We need systemic change.
The truth is that mental health care is a victim of the ailing District Health Boards. To transform mental health care, we need to remove mental health funding and provision from the hands of the 20 separate DHBs and other government silos.
We need to create one stand-alone nation-wide mental health commissioning agency that empowers those seeking help to make choices for their own therapy and care, rather than simply accept the provider a District Health Board offers.
One central interface would reduce bureaucracy and administrative burden. Creating a purchaser-provider split would level the playing field between the District Health Board's own services and alternative community providers. As a commissioning agency, it would use its expertise and patterns of data to drive better performance from the sector, evaluating where the money is going, to whom, and what services work based on evidence and data.
The current Covid climate has created an unprecedented amount of stress and uncertainty for all New Zealanders.
People who've never accessed mental health care before are likely to struggle getting the help they need at a time when we need it most. Under a new nation-wide agency, we can ensure the vulnerable can access the services and support that is so critical right now.
The world has changed. Once certain futures are now shaky. Now more than ever, we need to be considering whether the Government's policy frameworks are fit for purpose, including for mental health care.
I want to live in a country where we put people at the heart of mental health care and treat it as important as physical health care. I also want to live in a country where we think for the future and challenge the status quo.
We can't continue to pump money into a failing model. New Zealanders deserve better. Before we spend more money, we should question what we're funding and whether it's working and what can be improved.  
I think we have to be honest. This isn't an issue about nickel and diming people. It's making sure that those who are needing help are properly getting the assistance they need at the time when they are most vulnerable. A Mental Health Agency will deliver that and ensure people with problems are properly taken care of.
ACT is campaigning to establish a new Mental Health and Addiction Agency at the 2020 election to support the mental health of New Zealanders. You can read ACT's mental health policy here.
---
*Brooke van Velden is the ACT Party's Deputy Leader and Wellington Central candidate. As part of an election series van Velden will be writing regularly for interest.co.nz between now and the September 19. Vanushi Walters, the Labour Party's Upper Harbour candidate and 23 on the list, is also writing for interest.co.nz.