Anne-Marie Brady welcomes the NZSIS becoming more transparent about their work. NZSIS needs to build trust with the vulnerable targets of CCP foreign interference here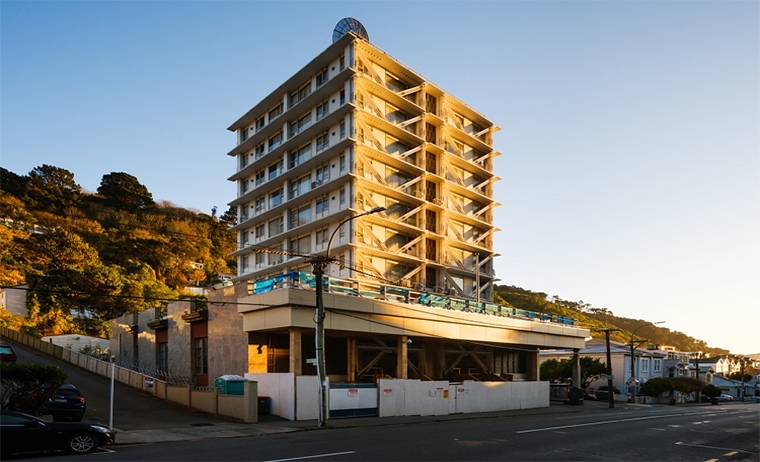 By Anne-Marie Brady
Last week NZ's primary domestic intelligence agency, the New Zealand Security Intelligence Service (NZSIS), released a remarkable series of documents.
On Monday, they made public both the Arotake Report, which analysed NZSIS decision-making processes prior to the March 15 mosques attack, and their 2019 Strategic Capability and Resourcing Report.
On Wednesday, the Director-General of the NZSIS, Rebecca Kitteridge, gave a rare media stand-up, after a briefing at the annual NZ Parliament Security and Intelligence Select Committee hearing, which was open to the public and broadcast live.
Then on Friday, NZSIS shared their de-classified 2020 Annual Report. This contained the startling information that in the past year, NZSIS have discovered a New Zealander "working on behalf of a foreign state intelligence service" collecting information for that foreign government against New Zealand-based dissidents, and that another individual "closely connected to a foreign state's interference apparatus" has been targeting New Zealand political and economic elites to form privileged relationships with them on behalf of that foreign government.
These new documents, combined with the massive 4-volume report of the Royal Commission of Inquiry into the Attack on Christchurch Mosques on 15 March 2019, which provided a warts and all picture of NZ's whole intelligence sector and its collection and assessment practices, has put an unprecedented level of information about the NZ intelligence community in the public domain.
NZSIS Director-General Rebecca Kitteridge has repeatedly raised the need for greater transparency on national security matters in NZ. In the 2019 NZSIS Annual Report, Kitteridge stated that "openness is the best defence against improper interference in New Zealand's affairs". She has advocated for greater transparency in political donations, a move that has been resisted by NZ political parties. The former Inspector-General of Intelligence and Security, Cheryl Gwyn, has also repeatedly raised the need for greater transparency in the intelligence sector, towards the goal of greater accountability.
Jacinda Ardern is Minister of National Security and Intelligence, but she has made few public announcements under this portfolio. Now more significant change appears to be underway in this most secret of aspect of government, that both responds to concerns about accountability and raises public awareness of the national security threat environment.  
NZ's intelligence community knows they have an image problem in NZ, and that this is hampering their work, as well as their ability to attract and retain staff. The report of the Royal Commission of Inquiry raised this issue, as does the Arotake Review. The Arotake Review recommends that the NZSIS engage in a structured programme to enhance government and public understanding of NZSIS's priorities and intelligence requirements. This week's information flow demonstrates this new approach.
Some of NZSIS's closest international partners, ASIO, GCHQ, and CSIS, are on similar journeys of increased public engagement and greater transparency. All of these organisations now have a strong social media presence. The head of MI6, Richard Moore, even has his own Twitter account, and he likes to make 007 jokes. In recent years, ASIO has authorised histories of past intelligence operations, both successes and failures. CSIS has a strong public engagement programme. In the last two years, both the previous and the current head of ASIO have issued strong public statements about national security threats in Australia, and accepted media interviews on the work of the agency.
The NZSIS 2020 annual report says there is a need to build national security understanding across NZ's government, business, and community. This is especially crucial when, as NZ Ministry of Foreign Affairs and Trade briefed the incoming foreign minister in 2020, NZ analysis provides the grim view that "The post-World War Two global order is receding…no new order is...emerging to replace it...the future will not look like the recent past...whatever comes next, it is unlikely to align as closely with our interests...reflect our values as fully as that which we had before." Covid-19, along with the effects of Trump, Xi, Putin - and Brexit - has upended the rules-based international order which NZ relies on for our security. Doing nothing, like a rabbit in the headlights, is not an option. The Ardern government has been working hard to re-forge allegiances and strengthen bonds with like-minded states, to maintain NZ's independence and economic and political resilience.
One of the significant revelations of the Arotake report is the acknowledgement that since December 2018, combatting foreign interference became NZSIS's top priority. NZSIS's first public mention of foreign interference appeared in their 2017 annual report. NZSIS's 2017 briefing to the incoming Ardern government - the first time such a briefing had been publicly released - highlighted "attempts to unduly influence expatriate communities" and advised the PM to "openly provide information about public security issues to the public."
In NZ, reference to "foreign interference" almost always relates to the foreign interference activities of the Chinese Communist Party (CCP) government. Under CCP General Secretary Xi Jinping, foreign interference activities have become an essential tool of the People's Republic of China's (PRC) aggressive foreign policy. NZ has been very severely affected by CCP foreign interference. The Ardern government has initiated two Parliamentary inquiries on foreign interference in central and local government, with the potential of a further inquiry into foreign interference at NZ universities. The Ardern government has passed several significant pieces of legislation related to CCP foreign interference, such as legislation on foreign donations to political parties, and changes to the strategic goods list, and the Overseas Investment Act. The Serious Fraud Office is still investigating the Chaoshan Association donations to the National Party. The Ardern government's China policy has focused on finding a way to mitigate the many strands of CCP foreign interference in our political system, without destroying economic relations. Some CCP foreign interference activities, such as efforts to dominate the editorial line of the NZ Chinese media, are not illegal under current law. Australia and other like-minded states have introduced laws on foreign interference, which are more targeted to deal with the problem. However, laws can't fix every aspect of CCP foreign interference activities, which have many vectors. Being transparent about the issue, is an important way to curb the problem.
Yet for diplomatic reasons, the NZ government will only rarely directly attribute the source of foreign interference or espionage. NZ defines foreign interference as "coercive, deceptive, and clandestine activities of foreign governments, actors, and their proxies, to sow discord, manipulate public discourse, bias the development of policy, or disrupt markets for the purpose of undermining our nation and our allies." NZSIS's 2020 report says "foreign interference threatens the integrity of NZ's political, media and academic sectors, and exposes some communities to undue and undesirable pressures". They say they've seen "concerning relationship building and donation activity by state actors and their proxies, spanning the political spectrum at both a central and local government level".
CCP foreign interference has targeted NZ political and economic elites, as well as our NZ Chinese diaspora community. CCP government entities have also targeted the NZ research sector to access sensitive military-related technologies.
The CCP is targeting NZ elites for intelligence purposes. It also aims to try and shape NZ government policy on issues important to the PRC, and to access NZ's strategic infrastructure. The CCP targets the Chinese diaspora in NZ, as it fears they could help nurture and support political change in the PRC, and also to try and utilise their contacts and influence in NZ. All these issues appear - unattributed - in the NZSIS 2020 annual report.
Many of our 247,000-strong NZ Chinese population - which includes Uyghur, Tibetans, Hong Kongers, Taiwanese, Falungong adherents, and political activists - do not feel safe in NZ. This is because of the CCP's hold over their community groups and censorship of Chinese language media in NZ, but also due to the NZ government's perceived lack of action in addressing CCP foreign interference. The problem with the Ardern government following such a quiet strategy on dealing with CCP foreign interference is that it has been perhaps a bit too subtle, and the actions the government has taken, tend to get overlooked or under-reported. The lack of vigilance then leads - in the belief that these things are not important—to a lack of reporting to NZSIS and the police on foreign interference activities and continued complacency in the NZ community.
It is encouraging to see NZSIS becoming more transparent about their work. An informed public is a resilient public.
NZSIS needs to build trust with the vulnerable targets of CCP foreign interference, most especially the NZ Chinese community, to get their help to address the problem. They need to educate the political, media and academic sectors about foreign interference, in order to get their participation in resisting it, and to engender a more mature debate on intelligence issues.
Calling out a "foreign state" in the NZSIS 2020 annual report for intimidating diaspora communities and targeting political elites, will serve as a public warning to that country, but it also helps to reassure the victims that NZ government is concerned about this issue, and it is actually doing something about it.  
---
@Anne_MarieBrady is a specialist on Chinese domestic and foreign policy, NZ foreign policy, and Antarctic and Pacific politics at the University of Canterbury, NZ).