Ross Stitt contrasts the urgent drive to learn how to live with the pandemic in NSW with what he sees as the hesitant and equivocating approach New Zealand has wandered into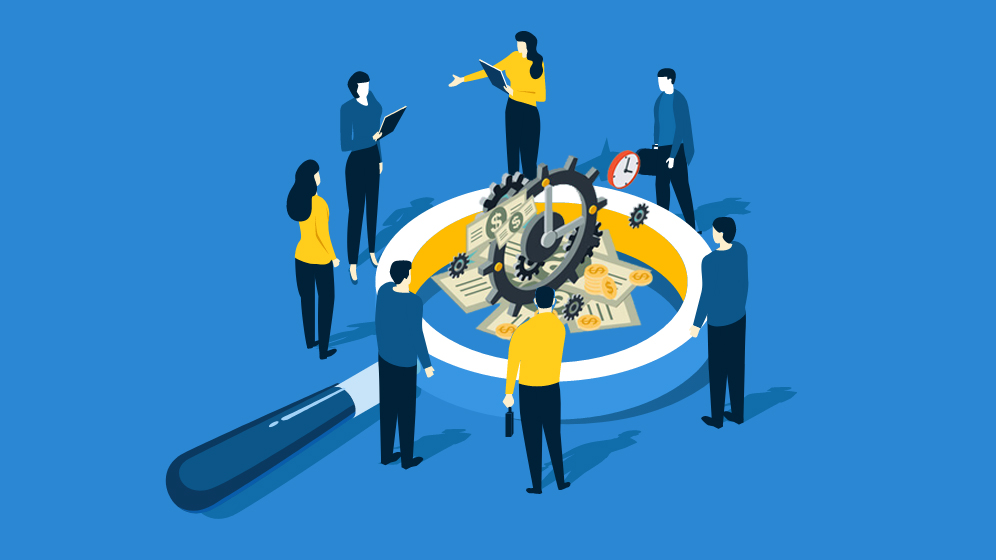 Less than two months ago, the New South Wales government accepted the inevitable. It abandoned 'zero-Covid' and embraced 'living with Covid'. Its strategy is now straightforward – to reopen society and the economy as vaccination rates rise.
Whatever one thinks of this strategy, two features of its implementation are difficult to criticise – the transparency of the government's actions and its urgency in rolling out the vaccine.
Once it became obvious that the Delta variant could not be eliminated in NSW, the government spelt out the process for reopening in very clear terms. It set precise milestones for vaccination rates – 70% and 80% of the population over 16 – and detailed the restrictions that would be lifted once those milestones were reached.
For example, once 70% of the eligible population is double-dosed, fully vaccinated people can, among other things, have up to five people to their homes, access gyms and indoor recreation and sporting facilities, and visit pubs, cafes, and restaurants.
Importantly, the NSW government set target dates for reaching its two milestones. This has given both individuals and businesses some certainty to enable them to plan appropriately. It has also enabled the public to judge the government's performance against its published targets.
As projected, the 70% milestone will be achieved this week and a major relaxation of restrictions will apply from next Monday. The state is also on track to meet the 25 October projection for the 80% fully vaccinated milestone. This puts NSW well ahead of most other parts of Australia, particularly the more 'isolationist' Queensland and Western Australia.
The success of NSW's vaccine rollout is largely the result of the urgency applied to the task. The government has encouraged everyone to get vaccinated as soon as possible.
'Encouragement' has involved ensuring access to the vaccine, appealing to people's sense of civic duty, and reminding them of the dangers of Covid-19. Significantly, it has also involved incentivising the 'vaccine hesitant' to get jabbed by promising greater freedoms to the vaccinated than the unvaccinated. As NSW reopens with 70% and 80% vaccination rates, only the former will enjoy benefits like travel and going to pubs, restaurants, and sports events.
The fear of missing out on those benefits has contributed to NSW's rapid vaccination uptake, particularly among the young. The vaccine hesitant have been told constantly that they cannot "let everybody else do the hard work and then turn up" for equal freedoms.
Restrictions on the ability of the unvaccinated to work have also played a role in incentivising vaccination, although those restrictions have been introduced primarily for public health reasons. A range of vaccination requirements now apply for employment in sectors such as education, health care, and construction.
The message is clear. People cannot participate in the "vaccinated economy" unless they get the jab.
The success of the NSW government's approach has been evident in parts of western and southwestern Sydney that were initially slow to get vaccinated. Some argued that poverty, together with language and cultural issues, would mean that high vaccination rates would never be achieved in these areas. However, many of the relevant suburbs are now over 80% fully vaccinated and well over 90% single dose. Some are already more than 90% double dosed.
There are obvious implementation challenges in all of this, plus legitimate concerns for the short-term impact on civil liberties. But nothing about dealing with this pandemic is simple.
Of course, nothing that NSW has done is rocket science. Or original. The state is simply implementing policies successfully applied overseas. Israel introduced vaccine passports back in March that gave vaccinated people preferential access to restaurants, bars, gyms, and theatres. The use of vaccine passports from July has been credited with helping Ireland achieve its high vaccination rates.
How does New Zealand compare with NSW?
Jacinda Ardern heralds vaccination as the "golden ticket" out of the Covid-19 pandemic. Unfortunately, her enthusiasm has not been matched by her execution.
Her plan is to get a very high rate of vaccination as quickly as possible to dispense with lockdowns, limit restrictions, and reopen the nation's border.
But how high? And how quickly? The PM won't say exactly because to set specific targets might be limiting.
That's handy of course because if you don't set specific targets, you can't miss them.
There are frequent government references to a vaccination rate of "at least 90%". But the Prime Minister rejects a single vaccination rate target on the grounds that it ignores the need for sufficient coverage across different groups. The implication is that reopening the border requires a minimum vaccination rate of 90% for every age cohort, every ethnic group, and every region. But nothing is clear.
Conveniently for the Ardern government, the absence of specific vaccination rate targets also obviates the need to provide any target dates.
There is a serious lack of transparency and accountability here.
What about urgency? What is New Zealand doing to incentivise the vaccine hesitant; to make being unvaccinated an unattractive proposition? Remarkably little.
For a government that wants to rapidly achieve the highest vaccination rate in the world, it is surprisingly circumspect.
Several weeks ago, Jacinda Ardern told the Weekend Herald that the government would spend "a few weeks" looking at the possible use of restrictions on the unvaccinated and then publish what those restrictions "might look like in the future".
Nothing specific. No time frames. No immediate threat to the unvaccinated and therefore no incentive for them to get vaccinated.
On Sunday, the Minister for Covid-19 Response announced that from 1 November travellers to New Zealand must be fully vaccinated. But there is an exclusion for NZ citizens. Again, no incentive to get vaccinated.
At her Tuesday press conference, the PM announced that a vaccine certificate would be available as soon as November. But there was little detail on its application except that a vaccine certificate may be required for admission to "large scale events".
Ardern was questioned about the application of the vaccine certificate in other areas. She answered that the government is still "consulting on use in hospitality" and talking to various parties. When asked about vaccine mandates in education, she replied that the government is still "looking at the suite of tools available to us".
What has the government been doing for the last six months? Where is the urgency?
At a press conference last week, the PM acknowledged that lifting Auckland's vaccination rate is becoming more difficult. She conceded that "it is going to take us more effort".
A good start would be to create some incentives to encourage the vaccine hesitant to get vaccinated. That might include reducing, for vaccinated people only, the restrictions that apply under the different alert levels.
To introduce more transparency and accountability into its vaccine rollout, the NZ government should also set some specific targets for vaccination rates and dates.
Jacinda Ardern handled the first stages of the pandemic well. But, like so many things in life, it's not how you start that's important, it's how you finish.
---
Ross Stitt is a freelance writer and tax lawyer with a PhD in political science. He is a New Zealander based in Sydney. His articles are part of our 'Understanding Australia' series.