Monday's Top 10 with NZ Mint: Mark Hotchins' Roman entourage; Bollard's 'blood on the floor' fear; Marijuana the new reserve currency?; Dilberts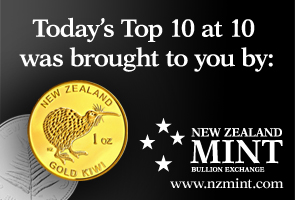 Here are my Top 10 links from around the Internet at 10 past 9 pm, brought to you in association with New Zealand Mint for your reading pleasure.
It's been a tad busy today. I was hoping things would quieten down a bit after the collapse of South Canterbury Finance...
I welcome your additions and comments below, or please send suggestions for Tuesday's Top 10 at 10 via email to bernard.hickey@interest.co.nz.
Remember that registered commenters can more easily include links out in their comments. Use the box in the right hand column to register. We're turning off unregistered comments from September 12. I'll pop any surplus suggestions I get into the comment stream under the Top 10.
1. The dangers of too much growth too quickly - Brian Gaynor points out in the NZHerald the problems South Canterbury Finance experience because it grew too fast in the wrong areas.
He also rightly wonders why the government didn't force the finance companies to start reducing their lending after the guarantee was imposed, rather than use it as an excuse to grow on a fresh lending spree.
This demonstrates the moral hazards associated with government guarantees. Prudent businessmen would have pulled in their horns and reduced their high risk lending but SCF, which took huge advantage of the guarantee scheme to grow its business, acted as if there was no financial crisis and the property boom would continue.

The SCF debacle shows that the Government should have insisted that all companies covered by the scheme be required to reduce, not aggressively increase, their loan book. In the 10 years ended June 2009, SCF's net lending increased 6.2 fold yet its lending to the property and business services sector surged 32.0 times.

Property has also been the company's major problem in terms of write-offs as 34.8 per cent of its property loans were impaired as at December 31, 2009, compared with only 8.5 per cent of all remaining loans.  
2. Lucky for some - As Cantabrians deal with natural disaster in Christchurch and the rest of us pay for a financial disaster in Timaru, Amanda and Mark Hotchin are having a lovely time in Italy, the Herald on Sunday reports.
The Hotchins have been Spy-ed sunning themselves by the pool of a five-star Italian resort in the heart of the capital with an entourage befitting royalty... or a hip-hop star. Sources say the couple, their kids and their friends were joined at the pool by two elderly women (believed to be grandmothers) and two personal trainers - one male and one female.

Hotchin and his friend trained with the male beefcake, while his wife and her pal trained with the female instructor.  
3. The next few weeks will be very tough for Canterbury's small businesses - The real challenge will be for banks and others to support those Cantabrian businesses with cashflow problems. Here TVNZ reports on what the Canterbury Chamber of Commerce is seeing.
Concerned businesses owners and operators have been flooding the phone lines of the Canterbury Chamber of Commerce, chief executive Peter Townsend said. "We are getting calls this morning from businesses worried about their cash flow, about their ability to pay wages this week. There is a lot things going on."

He said he could not put a number on the loss business faced, but "we do know that if you're not in business and you are not generating cash flow, you have trouble paying your wages".  
4. 'Brace for the Greek riots' - The head of Germany's IFO Institute reckons civil unrest is imminent in Greece, Ambrose Evans Pritchard reports in the Telegraph.
"This tragedy does not have a solution," said Hans-Werner Sinn, head of the prestigious IFO Institute in Munich.

"The policy of forced 'internal devaluation', deflation, and depression could risk driving Greece to the edge of a civil war. It is impossible to cut wages and prices by 30pc without major riots," he said, speaking at the elite European House Ambrosetti forum at Lake Como.

"Greece would have been bankrupt without the rescue measures. All the alternatives are terrible but the least terrible is for the country to get out of the eurozone, even if this kills the Greek banks," he said.
5. 'America stole demand from the future' - Ambrose Evans Pritchard at the Telegraph quotes Nouriel Roubini saying some sensible if sobering things about America's financial situation.
Dr Roubini said average public debt in the rich countries would rise to 120pc of GDP by 2015 in the rich countries, leaving no scope for a further fiscal stimulus. If they push their luck, they too risk the sort of bond crises seen in Southern Europe this year.

In the US, the fiscal boost has faded, switching to tightening over coming months The lift from the inventory cycle is finished. Capex spending by companies has held up well, but this slowed sharply in July. Housing is already in a double dip. The last support for the US economy is consumption, barely growing at 1pc.

"All we did was kick the can down the road and stole demand from the future," he said.  
6. 'There would have been blood on the floor' - RBNZ Governor Alan Bollard tells TVNZ's Guyon Espiner in a Q&A interview just how much trouble the financial system was in late September 2008 and how blunt an instrument the deposit gurantee had to be.
If we hadn't then our banks were at risk. If we had cut the finance companies out, all the finance companies would have gone. If we'd cut specific ones out, there would have been law suits all over the place, and there would have been blood on the floor the next morning.

New Zealand was caught in a very nasty situation where it had to balance up the possibility of not going in, and the possibility of doing it, and the possibility of not doing it was far worse.  So there's no winners in this situation, but we did stop a bank crisis, and we did stop a financial sector crisis.  So ultimately that was a successful scheme, not an unsuccessful one. 
Bollard also talks about the mood he encountered at Jackson Hole a few days ago when meeting other central bankers.
The mood in the United States from an economic point of view is a bit sour at the moment. Somebody gave a paper there that said, if you look at 100 years of banking crises and economic crises around the world, there's some common features. One is that it takes a decade to build up the imbalances, and then it takes a decade to clear them.

GUYON Well we've got another decade of this?

ALAN No I wouldn't say it like that, but there's going to be a slow grinding recovery for some countries around the world.  
7. Subdued, but in line - Our Treasury says in its monthly Economic Indicator series that the recovery is subdued, but in line with budget forecasts.
The performance of retail sales and the labour market suggest the economy grew around 0.8% in the June quarter, in line with the Budget forecasts. Retail volumes lifted sharply in June, with another strong contribution from motor vehicle retailing, lower food prices and discounting of a range of largely-imported durable goods. The outlook for consumer spending is for a gradual recovery, apart from the effect of the increase in GST on 1 October, with the contribution from motor vehicles waning and prices rising.

Total consumer spending on core retail is about the same now as a year ago, suggesting future strength will require support from key drivers, namely household wealth (mainly housing) and income. House prices have been trending down since late last year, following a mini-recovery in mid-2009. The housing market is expected to be weak in the near term, with short-term mortgage interest rates increasing, net migration easing and investor confidence down.

A softer housing market is feeding through to fewer building consents, posing downside risk to our near-term forecasts for residential investment and limiting support for consumer spending. This month's special topic looks further at the impact of housing on households' balance sheets.  
8. Will weed become the new currency? - Tim Harford at The FT.com carries some interesting correspondence from a regular user of marijuana, which apparently has been priced at around US$10/gramme in California since the mid 1980s. Harford is perplexed, but points out there is some good things about constant prices. HT Jeremy via email.
This could be a handy discovery. In hyperinflationary times, people turn to tobacco or coffee as more stable currencies.

If quantitative easing gets out of hand, you have found a stable currency for the 21st century.
9. American students face US$830 billion of debt and the inability to find a job -  Russia Today points this out helpfully in the video below. HT Andrew via email.
10. Totally relevant video - Americans have started turning their houses into restaurants to get by. HT Juha.
11. Finally a bit of fun - Some young fellows in Britain go for a morning run. HT Kevin via email.