Wednesday's Top 10 with NZ Mint: 'Hubbard's halo dented'; George Kerr 'got off lightly'; China's real estate fraud; The global farm land grab; Dilbert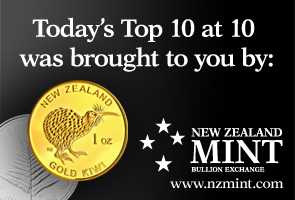 Here are my Top 10 links from around the Internet at 10 past 1 pm, brought to you in association with New Zealand Mint for your reading pleasure. I welcome your additions and comments below, or please send suggestions for Thursday's Top 10 at 10 via email to bernard.hickey@interest.co.nz.
Remember that registered commenters can more easily include links out in their comments. Use the box in the right hand column to register. We're turning off unregistered comments from this Sunday September 12.
I'll pop any surplus suggestions I get into the comment stream under the Top 10.
1. Hubbard's halo dented - Yay!. Chalkie is finally online after years stuck in print in the now defunct Independent weekly newspaper.
Chalkie has commented on Stuff's BusinessDay that Allan Hubbard's halo is well and truly dented.
Chalkie is concerned most with Hubbard's operation of Aorangi Securities and Hubbard Management Funds.
And rightly so.
Whilst the gloves have come off - pointing out Mr Hubbard's failing as a lender, his controlling attitude, an inability to listen to advice and inter-company dealings etc - Chalkie reckons the media generally has missed the most damning behaviour of all.

Sure, Mr Hubbard made mistakes at South Canterbury Finance, but he chucked all his net worth into the company in an effort to save it. SCF's failings mainly sit with property loans made three or four years ago, not with all the tricky intergroup paper shuffling etc which was designed to save the company, albeit in a messy and unsatisfactory manner. Where

Chalkie has the most problem with Mr Hubbard's behaviour is with his funds management operation, through the lending of Aorangi and what is known as Hubbard Management Funds (HMF). Although a sideshow in terms of scale and money lost, if ever Mr Hubbard is to be dragged before the courts it will probably be over this side of the business.  
Chalkie asks some very pointed questions about Allan Hubbard's behaviour.
The first possible explanation Chalkie can think of is that the fund manager never had that extra $5.65 million in cash and $5m in shares - that the figures were made up to boost investor returns. The boosting of investor returns by simply making up numbers with the aim of either drawing in more money or (typically near the end) stopping money flowing out is a core element of a Ponzi scheme.

Given Mr Hubbard wasn't doing a Bernie Madoff and living the high life on investors' money HMF was not a Ponzi scheme, but if it was misleading about the returns investors were achieving this reeks of appalling ethics not consistent with what was previously thought to be known about Mr Hubbard.  
2. 'Gaming the government' - Fran O'Sullivan writes in the NZHerald that the South Canterbury Finance receivership scenario might have been different if it had happened after the earthquake.
Fran also thinks George Kerr and various bond holders have gotten off lightly amid the public furore. I tend to agree.
However, she says criticism of Allan Hubbard is unfair. I tend to disagree.
I suspect the uproar of hatred that has been pouring out against South Canterbury founder Allan Hubbard on far too many uncontrolled websites over the past week would have instead been directed against a Government arguably looking after well-heeled opportunists to whom it did not owe a red cent as they were not covered by the guarantee scheme.

The furore against Hubbard has been immense. I hold no brief for him. But the anger against him is fundamentally unhinged. Hubbard did sign across good assets such as the stakes in apple exporter Scales Corporation, the Helicopter Line and a third share in Dairy Holdings to South Canterbury.

The Government has paid out "in the know" bond investors and foreign preferential shareholders who did not qualify for the guarantee. Forget about moral hazard - the smart money now knows that the Key Government can be "gamed".  
3. Video of the Earthquake - Here's some CCTV footage from a Christchurch Noel Leeming of the Saturday earthquake in real time.
4. China's real estate fraud - David Pierson at the LA Times reports from Hangzhou on just how mad the real estate market there is. It shows the potential risk of a big bang in the Chinese economy and is another warning for those who think China's city apartment bubble is remotely sustainable. HT Erica via Twitter.
Hordes of buyers snapped up luxury apartments, buying out some projects within hours based on little more than floor plans. Powerful developers listed properties whose prices seemed more suitable for Beverly Hills. And the local government, flush from sales of public land to builders, built itself a $650-million headquarters.

Hangzhou is a cautionary tale of the challenges faced by China's central government, which is trying to curb galloping housing prices without hobbling the economy. Societal pressure is growing as more ordinary residents in Hangzhou and other cities are being priced out of the market. But an abrupt pullback could jolt the banking system and cripple an industry that accounts for about a fifth of the nation's economy.

All land in China is owned by the state, but it can be "lent" to developers — for a price. Such sales used to be conducted behind closed doors; builders needed connections to powerful bureaucrats to prosper. Seeking transparency — and more revenue for Beijing, which splits taxes with local governments — China's central planners in 2004 ordered all such transactions to be allocated through public auctions.

This new competition boosted land sales nationwide, but demand was particularly frenzied in Hangzhou. Last year the local government generated $1.6 billion in land sales, more than any other city in China.
This detail is fascinating.
Experts said up to half of Hangzhou's housing market has been driven by investors rather than homeowners — double the estimated national rate.

In this no-holds-barred environment, raising capital was easy if you knew how. In a scheme called "returning the flat," small groups of speculators would sell the same property to each other to drive up the listed value of a home. With each transaction, the next speculator could obtain a larger mortgage, using the excess cash from the lender to invest in other properties. The conspirators would then divide the profits once they unloaded the property outside their circle.

"A flat could be worth 10 times more by the time they were done," said Chen Zhencheng, director of the National Real Estate Management Alliance, who said that the practice broke no laws. "This was happening in 30% to 50% of some building projects. The places were full of speculators."  
5. 'Rising global interest in farmland' - It turns out New Zealand is not the only place worried about cashed up foreigners buying productive farmland. It's also happening in many developing economies.
The World Bank has written a 164 page report on the issue titled "Rising global interest in Farmland: Can it yield sustainable and equitable benefits." HT John Walley via email.
"When done right, larger-scale farming can provide opportunities to poor countries with large agricultural sectors and ample endowments of land," the report states. The bank, nonetheless, does not endorse all the investments and it also criticises strongly some of the deals for depriving local communities of their arable land.

The study is the broadest yet of the rapidly growing trend in which countries or their proxies invest in overseas land to boost their food security. "The magnitude and often speculative nature of land transactions observed recently has caught many actors by surprise," the World Bank says on its report.

Juergen Voegele, director of agriculture at the World Bank, says in the report that "given commodity price volatility, growing human and environmental pressures, and worries about food security", interest in farmland is rising. "The demand for land has been enormous," he writes in the study's preface.  
Here's the FT's report on the report, which says the World Bank supports such sales, but is urging the sellers to be careful and to ask for a lot of dosh up front.
6. Tax break is off - The 50% tax break on the first A$1,000 of interest on bank term deposits in Australia was a bit of model for proponents of a similar tax break in New Zealand.
Now it has been delayed for a year because the new Labour government needed to save A$700 million to pay for its regional broadband bribe for two independent MPS, The Australian reports.
7. Natural Dairy's more limited ambitions - Natural Dairy's financial backers in Hong Kong and China are scaling back their acquisition plans in New Zealand, but are pushing ahead with the Crafar Farms acquisition and plans to build a UHT packaging plant in Tauranga, Karyn Scherer reports in the NZ Herald. May Wang's star may be waning and the dealings in Hong Kong are murky at best.
The company has also revealed it may have to write down the value of its mining assets by about $42 million, because of a deal it has labelled "unauthorised, invalid, fraudulent and unlawful". Before Auckland businessman Jack Chen engineered the reverse takeover of Natural Dairy last year, the Hong Kong listed company was known as China Jin Hui Mining.  
8. China may unleash a monster - China is looking at allowing its farmers to borrow against land they work on, but is owned by the state. This could have a monumental impact on the Chinese economy, unleashing a huge amount of wealth and consumer spending,  Leo Lewis at The Times reports.
The government has been pilot-testing what would happen if it allowed farmers in a scattering of provinces to use their land as loan collateral. The effects have been remarkable. Given the opportunity, the farmers have borrowed twice as much as those still bound by the national law.

If you are Beijing and you are trying to generate a consumer revolution, those are fairly enticing results. When it published those loan numbers, the regulator said that "financial products designed for farmers and rural development will be offered across the country".

Some think this means that the pilot scheme is going to go national by the end of this year. According to Glenn Maguire, head of China economics at Societe Generale, if it does we may be looking at a monumental unleashing of rural consumerist power and potentially the biggest economic stimulus ever conducted. Anywhere.

Letting the farmers borrow against their land could give Beijing the elusive tools it needs to rebalance and conjure up a second economic miracle when the first hasn't even begun to lose its wow factor.  
9. Do we trust the money? - Britain's De La Rue, the world's largest printer of money, is being investigated after it deliberately falsified tests on paper to make notes, the New York Times reported.  The CEO has resigned and there are now questions about its credibility. This is a bad thing for the printer of 150 of the world's currencies.
It is being investigated by Britain's SFO. Gold anyone?
The announcement comes just over a month after James Hussey stepped down as chief executive to take responsibility for "certain quality and production irregularities" at a paper-production facility. De La Rue said Tuesday that "it has now been established that some of the company's employees have deliberately falsified certain paper specification test certificates for a limited number of customers."

It did not identify the customers or the bank notes in question, nor did it explain the employees' motivations. Paul Jones, an analyst at Panmure Gordon in London, said he was skeptical of the company's statement. "The story today is — I wouldn't say full of holes — but there remains a lot that they haven't told us," he said. "De La Rue has been a great success story, but in the bank note market, reputation is everything."  
10. Totally irrelevant video - Here a Mercedes driver makes a mistake. Then compounds a mistake. Then makes it worse. Then drives off. A lesson in how not to dig yourself even deeper in the mire.