Opinion: Capitalism and extreme inequality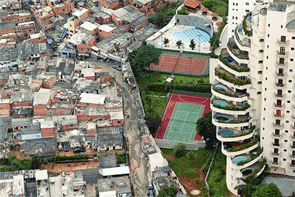 By Neville Bennett
I am getting increasingly perturbed by growing inequality in the world at large, and in New Zealand.
I will provide evidence later of growing inequality and also explain why I think it is very dangerous and de-stabilizing.
I also think we have been conned into thinking that it is OK for the rich to benefit because it is assumed that the benefits will be shared by society.
This is a version of the "trickle down" theory which is embedded in our policy making elite. I have always been sceptical of it and endorse the late J.K. Galbraith's explanation of it. We are the sparrows who feed on the oats in horse dung. The horses (the rich) get good oats, the people get scraps.
The people are not getting much after the Great Financial Crisis, incomes have fallen and the taxpayers in the USA, UK and places like Greece and Ireland will be hamstrung for a generation because their states have assumed the debt caused by idiocy in the private sector.
One example is Ireland. On 30 September the Irish government announced that yet another bailout was necessary for the Anglo-Irish Bank. The bill would be 34 billion euro, which is 32% of Irish GDP and more than 100% of tax revenue. Ireland must pay or be regarded as a "defaulter'. Ireland has also slashed spending, cut public sector salaries, welfare and education budgets. The economy is in recession and growth will be low for a generation as debt servicing will be the first charge on revenue.
Ireland is not unique in this situation.
Not only are people on low, often falling, incomes but they are supposed to admire the rich and give them further concessions. In the US at present the Republican Party has given priority to demanding the Bush tax concession to the super-rich be extended. They would prefer the rich to get more disposable income rather than Obama's idea of taxing incomes below $200,000 less.
The Republican claim restoring the tax cuts for the wealthy would stimulate economic growth. This is an example of the con to which I refer. Newsweek says "nonpartisan economic analyses show that while any lower tax increase will lower overall demand … the Bush tax cuts for the wealthy create far less economic growth than other potential tax cuts."
The Tadpole Society
I was lucky as a student doing my degrees at the London School of Economic to hear lectures by R.H.Tawney, mostly famous for "Religion and the Rise of Capitalism". 
Tawney was a passionate liberal, and as liberals are keener than others on equality of opportunity, he wrote a brilliant book on "Equality" in 1931.
I recall his "Tadpole Society" which he said we had deteriorated into. He says we are all tadpoles, almost all of us destined to die soon, but one of the multitude will break through to frog status. We applaud the frog, and are happy to accept a society where so few can succeed.
The poor man would squirm if he were alive to see the Republicans maintain gridlock at Congress because of taxes on the rich at a time when over 40 million need food stamps for adequate nutrition. Winston Churchill made a brilliant speech in 1906, much quoted by my grandfather, "The cause of the Liberal Party is the cause of the left-out millions" .(source: Alan Bullock, The Liberal Tradition, 1956, p211.)
The Frogs
The world's wealthy, often called High Net Worth's (HNW), grew by 17% last year and their combined personal wealth grew by 18.9% to US$29 trillion.
A HNW is defined as owning US$1 million plus of financial assets; an Ultra-HNW has US$30 million plus of financial assets. The rich are growing fastest in the Asia-Pacific region.
What does interest me is their estimated financial assets of US$39 trillion.
What is $39 trillion? I looked for comparisons.
One comparison is that global stock markets combined capitalisation of US$47 trillion in 2009 is very close to the net financial assets of the HNWs.
Annual world GDP was a bit more than US$60 trillion in 2008.
Another comparison: the Fed reports that US household wealth fell in Q2, 2010 by 2.8% to $53.5 trillion. So the net worth of all US households and non-profit groups is comparable to global HNWs financial assets of $39 trillion. The survey has no valuation for the residences of the HNWs, nor their aircraft, cars and boats, or their collectables of art, stamps, wine etc or their watches and jewellery. I presume there could be some extensive land assets near their residence. My conclusion is that the world's 10 million rich control wealth equivalent to about 80% of the total values of the US's wealth, and close to the total capitalisation of the world's stock markets.
The Ultra-HNW are only 0.9 of the HNWs but they own 35.5% of HNW wealth, and their wealth rebounded a massive 21.5% in the year.
Some of these UHNW are pretty scary. I have been reading Stephen Armstrong "The Super-rich shall inherit the Earth. The new Global oligarch and how they are taking over our world" who observe about the Russians who control so much of Russia's resources . They are well-placed to act with a supportive state, with western banks eager to help: "they could be all over our key natural resources in the next ten years.." (p..70)
As it happens the Brazilian, Chinese or Indian ultra might beat them (p.70) to New Zealand and Australia.
What is wrong with inequality?
Inequality is natural - up to a point. I think it is reasonable that people with greater skill, harder work or greater entrepreneurship should earn more money than the average. In some societies tax policy redistributes some income. I supported this even when I was in the top income bracket for 40 working years.
But there has been a great change. Income tax rates have a low redistribution element now, and we have adopted GST as a major revenue raiser. GST is not a progressive tax, but is deeply regressive, hurting low income people more than the rich.
I will be talking about New Zealand inequality here (if invited) and show that one consequence is that a high proportion of our children now live in poverty: they did not in the 1970's. ( I would welcome suggestions of data sources on NZ inequality).
Have you wondered why NZ has high crime rates and levels of prisoners? Why obesity is high? Countries with high inequality (like the USA, UK, NZ and Portugal ) undoubtedly do not thrive as well as more equal societies like Japan, Sweden, Denmark etc.
This is proved to my satisfaction by brilliant extensive research by Richard Wilkinson and Kate Pickett  "The Spirit level: Why Equality is Better for Everyone". The authors are expert in epidemiology and handle huge data bases with enviable professionalism.
They show that inequality leads to;
• Shorter life expectancy
• Teenage births
• Obesity
• Mental illness
• Murder
• Imprisonment rates
• Mistrust
• Lower social mobility
• Poorer education performance
• Higher infant mobility
• Longer work hours [my addition]
There is a wealth of graphs to convince anyone on these points. The text is terrific. A quote:
We should not allow ourselves to be cowed by the idea that higher taxes on the rich will lead to their mass emigration and economic catastrophe. We know that more egalitarian societies live well, with higher living standards and much better social environments.

We also know that economic growth is not the yardstick by which everything else must be judged.

Indeed we know it no longer contributes to the real quality in our lives and that consumerism is a danger to the planet.

Nor should we allow ourselves to believe that the rich are scarce and precious members of a superior race of more intelligent beings on whom the rest of us are dependent. That is merely an illusion that wealth and power create.
--------------------------------
* Neville Bennett was a long-time Senior Lecturer in History at the University of Canterbury, where he taught since 1971. His focus is economic history and markets. He is also a columnist for the NBR.
neville@bennetteconomics.com
www.bennetteconomics.com