Monday's Top 10 with NZ Mint: Hotchin's PR advisor; Hotchin's a cold fish; Niall Ferguson on the end of America's Empire; Fresh Icelandic revolt; Dilberts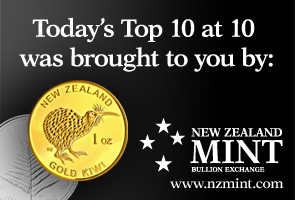 I'm back from School Camp. Many thanks to David for holding the Top 10 fort.
Here are my Top 10 links from around the Internet at 10 past 1 pm, brought to you in association with New Zealand Mint for your reading pleasure.
I welcome your additions and comments below, or please send suggestions for Tuesday's Top 10 at 10 via email to bernard.hickey@interest.co.nz.
1. With friends like these - Mark Hotchin's carefully orchestrated PR campaign of the last week was orchestrated by a PR guy who has lobbied for the tobacco industry, NZHerald reports.
The PR guy is Carrick Graham, the son of Sir Doug Graham, who is the former chairman of the (very former) finance company Lombard Finance.
Carrick may have to do some pro-bono work for Dad at some stage.
The former National cabinet minister faces criminal charges from the Securities Commission over his role as chairman at Lombard.
See more here from Gareth Vaughan on Lombard's alleged disclosure breaches.
What Hotchin really needs is Glenn Inwood, the guy who lobbies for the Japanese whalers.
Now that's someone with cheek who can defend the undefendable.
2. A cold fish - Meanwhile, a body language expert has told NZHerald that Hotchin came across in the interviews as a cold, emotionless and lacking in real empathy.
His verdict on Hotchin was scathing. Kelly said it looked like Hotchin believed he was an ethical guy who "has convinced himself he has done no wrong". His body language does not reveal a lot of empathy "and he came across as cold".

"You would think he would have a lot more empathy for people who have lost their life-savings," he said.

Kelly, of Kelly Speech Communication, said Hotchin appeared to have taken a hard-line, intellectual, corporate approach with his message to the public. "He's not relating on a human level. He's too detached".
3. Boat prices halve - I don't often read the marine section of the newspaper. I'm of the school that says a boat is a hole in the water into which you pour water.
They seem like one of the most indulgent playthings of the rich and those pretending to be rich. (I'm bracing for outrage from the boatie brigade.)
Lo and behold, the NZHerald has published a Marine section on the weekend (not available online) showing prices of boats have halved and brokers saying demand is the worst they've seen.
Oh dear.
This is what happens when New Zealand focuses on debt repayment and avoids discretionary spending on useless baubles.
4. Today's must listen - Here's Harvard professor Niall Ferguson talking about the global economic outlook with Andrew Patterson from Radio Live on his Sunday Business show at 9am on Sunday. I'm a regular on the show.
Ferguson is fascinating on the issue of China, global commodity prices, riots and American money printing.
In particular, his comments on the end of American empire ring plenty of bells
5. Keep an eye on Bahrain - BusinessInsider points out that Bahrain's banking system debt levels are of Icelandic proportions. It might pay to keep an eye on these particular riots. HT Darryl via email.
Bahrain's banking sector is far and away the biggest (relative to GDP) of any country in the region. This is an Iceland-level ratio. Granted, there are differences.

For one thing, there's no particular indication that Bahraini banks are weak. Beyong that, Bahrain has a rich neighbor (Saudi Arabia) that would probably be inclined to help out in the event of fiscal or financial distress. But if things get worse, then this is obviously a major economic vulnerability.  
6. Speaking of Iceland - It was the first to implode and it looks like its population are among the first to revolt at the demands of foreign banks to repay the debt. Bloomberg reports that Iceland's President has again refused to sign a US$5 billion accord with British and Dutch banks to repay foreign depositer losses. He wants a referendum. Yikes. Real democracy. Just imagine if the Irish had had a chance to vote on the stupid guarantee their government gave their banks.
Good on the Icelanders I say.
Today's announcement marks the second time Grimsson has rejected an agreement designed to compensate the U.K. and Netherlands for depositor losses stemming from the October 2008 failure of Landsbanki Islands hf. His Jan. 5, 2010, refusal to sign an earlier accord prompted Fitch Ratings to cut Iceland's credit grade to junk.

Moody's Investors Service and Standard & Poor's give Iceland's debt the lowest investment grade. Grimsson's decision threatens to sour relations with the U.K. and Netherlands after the government persuaded the two countries to negotiate a new deal following last year's rejection of the previous accord.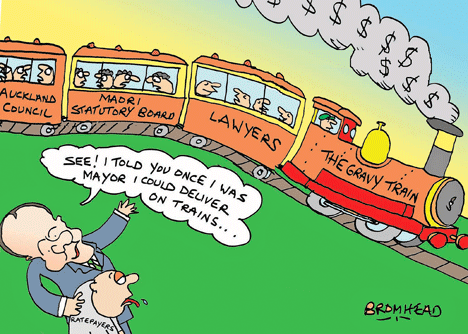 7. The television commercial that burst the housing bubble - Here's a Century21 ad that aired a few years ago. 'Dave' reckons it signalled the bubble was about to burst. Nagged husbands around the world will sympathise. HT Hugh via email.
8. What's really happening in America - Columbia University Professor Jeffrey Sachs nails the situation with America's budgetary, economic and political situation in this gobsmackingly good Bloomberg interview. The hosts don't know where to look. Priceless.
9. Totally relevant video - John Clarke and Brian Dawe regularly do a pretend interview with an Australian politician. Here's one where they discuss the budget. HT Tony.
10. Utterly irrelevant video - This is a sort of bizzare news report from America about a crime in a poor area. The brother (Antoine Dodson) with the red scarf (about 1 minute in) is a parody of himself.
And then of course Antoine went viral with a rap version... Only in America HT Bryce via email.
Some bonus cartoons here that says a lot about America's mess right now.
And this
And this