Have Western democracies become plutocracies? Where is the anger?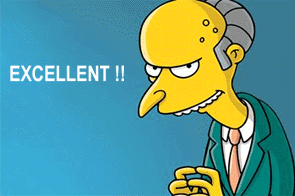 By Neville Bennett
Bernard Hickey, commenting on US banks spending US$340 million in lobbying against regulation, observed "so much for democracy: America is a corporate run plutocracy".
This is a topic which I have been thinking about quite a lot: hence my earlier articles on inequality. So I thought I might take it a bit further and ask "what does plutocracy mean?" and "Is the USA a plutocracy?"
This is a good topic for debate: perhaps readers might like to add their considered thoughts on whether or not New Zealand is a plutocracy.
A brief definition is that a plutocracy is the rule of the wealthy.
Francis Fukuyama who wrote brilliantly on the "Death of Capitalism" and "Trust", says that plutocracy is not just rule by the rich, but rule by and for, the rich: "The rich influence government in such a way as to protect and expand their own wealth and influence, often at the expense of others".
The rich benefit from lobbying ...
- to shift regulatory costs and other burdens from corporations and onto the public
- to change the tax code
- to allow fullest possible use of corporate money in political campaigns
- lobbying to enable lobbying to go on with the fewest restrictions.
One test of democracy is its ability to extract taxes from its elites. The most dysfunctional states  have elites which succeed in avoiding taxation.
Fukuyama's next question is: "Why has a significant increase in income inequality in recent decades failed to generate political pressures from the left for redistributional redress, as similar trends did in earlier times?"

This is a good question: I have earlier stressed that about 41 million Americans need food stamps and this is increasing at a geometric rate (13% last year).
I also believe the challenge of present times is to employ youth. I wonder why youth riots in Egypt or Tunisia but not in Spain (which has nearly 40% youth unemployment) or France.
There are not many populist political organisations in the West. Left-leaning organisations often have an underlying Moscow element which cools down demands for fear of Trotskyism. The right wing is more ebullient, especially in Europe. The US seems moribund except for the ostensibly right-wing tea-party.
Inequality
Inequality has grown remarkably in the last three decades. A recent study shows that between 1978 and 2007 the top 1% of the population's income share has increased from 9% to 23.5%. Meanwhile, working class incomes have not increased in real terms since the 1970's.
The stagnation of working class incomes coincided with conservative hegemony in politics.
US conservative ideas played a part: Ronald Reagan opened the door to more competition and entrepreneurship, and conservatives insisted that wealth would trickle down. But the gains by the rich did not trickle down.
One might have expected the US Democrats to intervene but they were market fundamentalists too.
The Great Financial Crisis deepened the mystery. It laid bare unpleasant facts about American capitalism. For example, the banking industry had lobbied heavily in the 1990's to further free itself of regulation. It had many successes, especially in the 1999 Gramm-Leach-Bliley Act which enabled the emergence of large "universal" banks.
Before the crash, the US financial sector took home 40% of all corporate profits. They also imploded and imposed huge burdens on society and the world.
Lobbyists also established credence to the "efficient market" hypothesis and its corollary that  in competitive markets earnings are closely related to a "social" rate of return. So if a financier earns 100,000 times as much as a plumber it is because his contribution is 100,000 times greater in wealth creation. This concept is flawed: some financiers were destroying rather than creating value.
The trickle down did not happen as many jobs were automated or outsourced abroad.
Many Democrats expected Obama to act like Roosevelt had in 1932 to move the country to the left. He had some programs on these lines, including rescuing the auto industry, reform healthcare and regulate the banks. The stimulus was not a great success, and regulation has not removed absurd incentives. The banks have done well. They are profitable and sure they are too-big-to-fail. Their ownership is now concentrated in fewer hands.
The most energised and angry people are not foreclosed homeowners but people who oppose help to the home owners.
Why isn't there a powerful left-wing movement? Why has anti-elite populism taken a right-wing form? It does not see conspiracies among bankers but in government. Why extend the Bush tax cuts to the wealthy?
There is no question that money buys political influence in the States, but not all money goes to right-wing causes.
While lobbying is important, so too is American exceptionalism: Americans are less bothered than Europeans about unequal distribution. The classic explanation is that America was a land of new settlers imbued with a Lochean belief in liberal opportunity. Americans believe people are responsible for their life outcomes. They care less about equality of outcome than the possibility of social mobility, even if it takes generations to get to the top.
The Lochean liberal emphasis on individual responsibility can be seen in opposition to inheritance taxes, and in support for Clinton's abolition of the New Deal "Aid to Families with Dependent Children". Most oppose redistribution but in the past supported very progressive income taxes. Most ignore the evidence that social mobility is low, lower than in several other developed countries.
American were not suspicious of redistribution 1933-1969 but they now think the government will waste what it takes. They do not want the government involved in healthcare.
Ideologically the efficient market hypothesis is widely disseminated: bankers believe they are creating value, not ripping off the system.
The real culprit is economics
The economics profession plays a vital role in legitimising the finance-heavy version of market capitalism. The profession swung from Keynesian analysis to monetarism about the time Reagan and Thatcher attained power.
The profession supported liberalisation and the mathematisation of modern economics gave it aura of true science. Wall Street seduced the profession by making it easy to move from lecture room to bank or think tank. Academics got big fees and Wall Street got legitimacy.
Reaganomics provided the principle justification for the rich paying lower taxes. This would unleash entrepreneurs and the benefits would flood downward in new jobs and more revenue.
But although the benefits flooded to the rich, they have not trickled down.
--------------------------------
* Neville Bennett was a long-time Senior Lecturer in History at the University of Canterbury, where he taught since 1971. His focus is economic history and markets. He is also a columnist for the NBR.
neville@bennetteconomics.com
www.bennetteconomics.com