Tuesday's Top 10 with NZ Mint: America (debt) default settings; Albino Kiwi picture; Melbourne's sliding housing market; Greece's Lehman moment; Muppets movie; Dilbert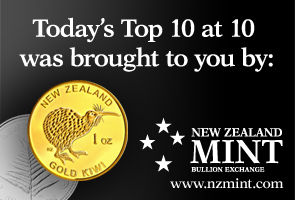 Here's my Top 10 links from around the Internet at 1pm  in association with NZ Mint.
I'll pop the extras into the comment stream. See all previous Top 10s here.
I welcome your additions in the comments below or via email to bernard.hickey@interest.co.nz.
Today's Albino Kiwi pic is as cute as a button.
1. America's debt ceiling - It turns out both sides of politics in America are officially committed to defaulting on US debt.
No one actually believes America will default on August 2, but the political stances are not inspiring.
Here's former Reagan era budget director David Stockman talking about how both sides seem committed to a default.
Europe is facing a Greek inspired financial crisis.
If America were to even threaten or potentially default then all bets are off on financial market stability, or even actual operation.
So why is New Zealand so relaxed about growing its foreign debt by more than NZ$10 billion this year through government bond issues.
Remember, we have foreign debt worth more than 50% of our GDP that has to be refinanced every 90 days.
If financial markets freeze we are bankrupt. Or more correctly, our banks are bankrupt, and because they are too big to fail our government would have to bail them out.
That's why Standard and Poor's views our total foreign debt as public debt. HT Zerohedge.
Here's the detail on the US debt ceiling debacle:
"The real problem is the de facto policy of both parties is default. When the Republicans say no tax increases, they're saying we want the U.S. government to default. Because there isn't enough political will in this country to solve the problem even halfway on spending cuts. When the Democrats say you can't touch Social Security, when you have Obama sponsoring a war budget for defense that is even bigger than Bush, then I say the policy of the White House is default as well...

"That is the question that really needs to be understood better and appraised by the bond market. Both parties are advocating default even as they point the finger at each other."  
2. Melbourne's housing on the slide - Leith van Onselen at Macrobusiness writes about the problems in Melbourne's housing market.
Over the past few months, whilst touring around my home city of Melbourne, two things have stood out like a mullet at the royal wedding:

the large number of homes for sale; and
the large number of homes under construction.

I was particularly surprised yesterday, while on a long drive around inner-Melbourne, by the sheer number of half-finished apartments currently under construction.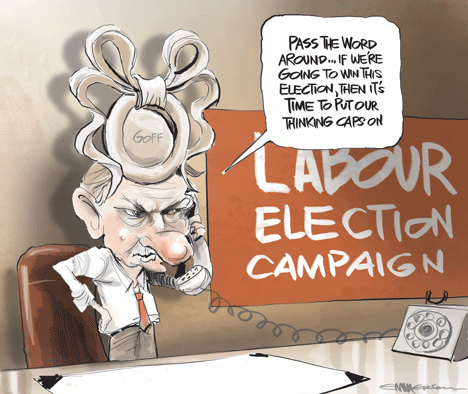 3. Private prisons don't work in America - The New York Times details the problems with privately run prisons in Arizona. They cost more to run than the public ones and that's after they cherry pick the easiest, healthiest and cheapest prisoners.
No wonder Bill English is no fan of more prisons. Garth McVicar should have to pay for all these prisons personally.
"There's a perception that the private sector is always going to do it more efficiently and less costly," said Russ Van Vleet, a former co-director of the University of Utah Criminal Justice Center. "But there really isn't much out there that says that's correct."

Such has been the case lately in Arizona. Despite a state law stipulating that private prisons must create "cost savings," the state's own data indicate that inmates in private prisons can cost as much as $1,600 more per year, while many cost about the same as they do in state-run prisons.

The research, by the Arizona Department of Corrections, also reveals a murky aspect of private prisons that helps them appear less expensive: They often house only relatively healthy inmates.
4. University eduction bubble - Bloomberg reports Chinese students are finding university fees are skyrocketing in America and they're not nearly as prestigious as they're painted.
Also, there's a murky underworld of agents who skim a whole lot on the way through.
How's the education export business doing in New Zealand? Do we have the same problem with agents?
More than 400 agencies licensed by the Chinese government, and many others that aren't, cater to families eager to see their children gain the prestige of a U.S. degree. For thousands of dollars, agents help fill out applications, ghost-write essays and arrange visas.

These agents also often misrepresent or conceal their U.S. affiliations. They receive payments not only from the families, who even pony up a share of any scholarships awarded to their children, but also from an increasing number of colleges, as well as small operators seeking to profit stateside from the influx of Chinese students.

Eager to mine a newly affluent China, the State University of New York, Tulane University inNew Orleans and scores of other schools are starting to pay agents a commission for each student enrolled -- an incentive that's banned when recruiting U.S. students.
5. 'High taxes not necessarily bad' - Lane Kenworthy writes the actual evidence shows high taxation doesn't necessariliy handicap an economy.
This may sound heretical to many, but it's worth looking at the evidence. Kenworthy looks at America vs Sweden vs Denmark.
He finds the Vikings have done pretty well vs America in terms of economic growth and income per capita. They're also doing much better than America on income equality and citizen satisfaction. The analysis is well worth a read.
If heavy taxation has harmful economic effects, why have Denmark and Sweden performed similarly to the United States during a period of several decades in which their taxes were much higher than America's?
6. Huge inventory overhang - The New York Times reports on the millions of US homes now owned by banks that are yet to hit the market.
This global financial crisis is far from over.
Here's one of the reasons why: the balance sheet recession in America is still dragging on its economy. No amount of money printing will fix it.
Five years after the housing market started teetering, economists now worry that the rise in lender-owned homes could create another vicious circle, in which the growing inventory of distressed property further depresses home values and leads to even more distressed sales. With the spring home-selling season under way, real estate prices have been declining across the country in recent months.

"It remains a heavy weight on the banking system," said Mark Zandi, the chief economist of Moody's Analytics. "Housing prices are falling, and they are going to fall some more."

Over all, economists project that it would take about three years for lenders to sell their backlog of foreclosed homes. As a result, home values nationally could fall 5 percent by the end of 2011, according to Moody's, and rise only modestly over the following year. Regions that were hardest hit by the housing collapse and recession could take even longer to recover — dealing yet another blow to a still-struggling economy.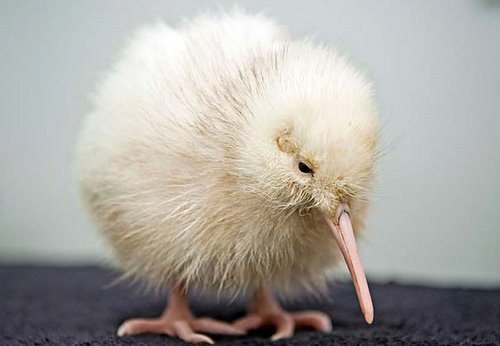 7. All Watched Over By Machines Of Loving Grace - BBC documentary maker Adam Curtis has produced this latest documentary on the decline of Britain's economy.
It's controversial. It features the water-powered model of the economy created by Kiwi economist Bill Phillips.
It looks a lot at what happened in the 1960s and 1970s. A wide sweep of history.
There's a funny Rowan Atkinson moment around the 31 minute mark.
8. 'US politics - It's a reality show sponsored by Wall Street.'
Here's Matt Taibbi of 'Vampire Squid' fame.
He's always entertaining.
9. Another Lehman moment - Former IMF economist Simon Johnson uses the L word in a Bloomberg article to describe the Greek crisis. Notice the Greek asset sales...
Sound familiar?
"There may be slipping, sliding into some sort of re- profiling of Greek debt," Simon Johnson, an economist at the Massachusetts Institute of Technology, told Bloomberg Television's In the Loop yesterday. "They may be about to face their own special European Lehman moment."

To avert that possibility, Greek Prime Minister George Papandreou's Cabinet agreed yesterday to sell stakes in Hellenic Telecommunications Organization SA (HTO) by the end of next month, as well as Public Power Corp SA (PPC), Hellenic Postbank SA, and the country's ports.

Greece has a "refinancing hole" of 30 billion euros for both 2012 and 2013, according to economist Nouriel Roubini. The nation could restructure by issuing debt with lower interest payments and extend maturities as it's unlikely the nation will "regain market access for the next five to 10 years," he said in an interview last week.
10. Totally irrelevant video - There's a new Muppets movie coming.
Here's the trailer. For those wondering, I am a Muppets fan. Beaker is my favourite. Followed by the Swedish chef. I don't like Miss Piggy.