Opinion: Here's why GST should come off fresh fruit and veg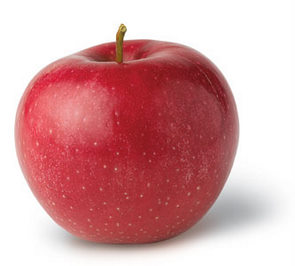 By John Pagani*
Deborah Coddington 
asks a fair question
 about Labour's policy of taking the GST off fresh fruit and vegetables:
"What evidence does Labour have showing the poor and unhealthy will switch from eating pies to salads? None, I'll bet," she says.
Good on her for not overlooking the remaining detail of Labour's tax policy. But she is 
exactly wrong
. 
Labour has studied new research by University of Auckland and Otago University, which shows people will buy more healthy food if there is a price incentive. A price incentive about the size of GST is more effective than anything else researchers tested to get people to buy and eat healthy foods
That research is world-leading, peer reviewed and receiving much more academic and policy interest overseas than it is receiving here.
It's important because it poses a question to policymakers: Confronted with evidence that removing GST helps people to make better buying decisions, what are you going to do with that information?
Most policymakers simply ignore it, which is poor policymaking. 
State agencies, including Treasury and IRD, respond by reiterating policy purity. "Exceptions have x and y negative effects". That point is valid, but it doesn't get them as far as they think it does. Every tax policy deviates from policy purity in some respect, and the really interesting issues are:
First, why do the deviations occur? And, second, do the deviations from purity outweigh the advantages of purity? Are the costs higher than the benefits? This is an empirical question.
To put it another way, removing GST from fresh fruit demonstrably affects purchases of healthy food more than any other policy, and therefore if you are going to ignore the health advantages you have to demonstrate a better way of addressing the healthy eating issue. So far no researcher has been able to demonstrate one.
I am fully aware that lots of people assert different ways of doing it. That's not the same as research evidence. For example, 'why not give poor people vouchers' - that is really bad policy, leading to high effective marginal tax rates, and overlooking that it is not just a policy for the poor - the policy advantages have been demonstrated across the income scales. 
So to answer Deborah Coddington's question with a question - where is your evidence of a better way to address the policy issue identified by Tony Blakely's research showing that price mechanisms are more effective than anything else?
(Another common response is to deny the vailidity of the research because it conflicts with prejudice, a frighteningly common response, but one so obviously intellectually incoherent that it need not be debated further. For the sake of completeness, allow me also to deal quickly with the canard that removing GST from fresh fruit and veg has complex boundary issues - if you can't tell what fresh fruit and veg is, you ought to be for sale in the fresh vegetable section yourself. In Australia, where the boundary issues are infinitely more complex, the boundaries were quickly settled and cause few compliance issues today.)
====================