Neville Bennett doubts the world is developing a two-speed economy. He sees one slow speed. Your view?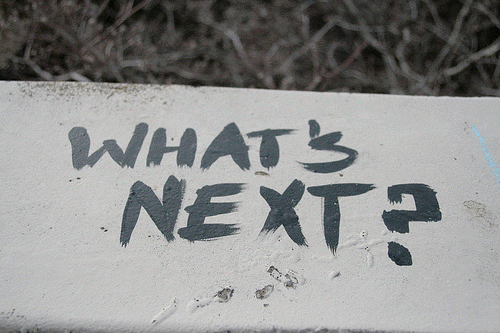 By Neville Bennett
Most authorities, like the IMF, have picked robust economic growth for this year.
But there are increasing signs that the forecasts are too optimistic.
Not all the evidence is in, but we now know enough to say that global growth slowed in the June quarter. This long soft patch runs contrary to generally accepted opinion. Rising food and energy costs have depressed spending even in rich countries.
QE hoodwinked people.
It drove up assets and commodities prices but people could afford to buy less, so consumption is very low.
Moreover, capital investment is low as business sees little reason to invest in new plant. This lack of demand has intensified the Euro crisis as the PIIGS are unable to expand their economies.
It is usually assumed that the emerging economies, especially the BRICs, are driving the world economy. The IMF talks about a two speed economy, a stagnant West and surging East. I have a suspicion - which is hard to prove due to data lags - that it could be a one-speed economy.
A slowing in emerging markets is not implausible as they depend on finding the final market in the West for many of their products and services. So if the West's market goes quiet, it pulls in fewer emerging market products (e.g. toys and call centres).
It appears that Asian export volumes started to stagnate in October, the Brazilian economy slowed, and Australia has slowed. The Japanese and UK economies are slayed by debt. EU production peaked last December.
Retail sales in the rich G7 counties - who consume a lot of emerging market final production - have been stagnant for 6 months, with an inclination to fall off in the last few weeks. If we take out US retail, most rich countries have been really flat for 6 months. It seems stimulus came to an end, and sales are still 3-4% below 2007.
I propose to look at several indicators to see if there is a pattern. I prefer to use primary sources for these rather than relying on media commentary.
My Indicators
This is the index of shipping demand. It cast light on goods being shipped and the price of sea freight. The Index fell 4% in June, 22% yoy.
2. IATA (International AviationTransport Agency)
Passenger traffic had a poor Q1, but was strong in May (last data available). Economy travel is up 5.5% yoy. Premium travel is up 9% yoy, but slowing to 3-4% this year. The Atlantic is up 12% (tourists going to USA?) but Asia has weak growth of 4% p.a., partly reflecting Japan's tsunami.
IATA believes business confidence "has been deteriorating steadily", and is now at levels last seen in 2008 when premium travel was growing slowly, and "we may well see a slowdown".
Turning to Cargo (remember that one third of goods go by air freight) IATA says markets have deteriorated significantly and economic growth is slowing. But IATA is not alarmed, expecting growth to be good. However, air freight "peaked in Q2 2010. Since then volumes have declined ... Atlantic markets have picked up, within Asia is down."
3. Oil
Demand for oil has slackened in comparison to 2010, prices are trending lower despite the loss of Libyan production. Slow growth in the US is regarded as significant in taking the heat off. Prices are trending lower.
Exact statistics on supply and demand are hard to access without a subscription to the International Energy Agency. Opec is supplying 31.3 million barrels per day at present, and the IEA thinks 29.8 to 31.4 mbpd will suffice through 2012. This seems rather stagnant.
This is another indicator which I value because the bond market reflects a vast pool of capital, with sophisticated investors. (The global bond markets are more than twice the size of global stock markets, although exact and up-to-date data is elusive.)
The 2-year is yielding 0.36%, and this reflects the market expectations that the Fed will not be tightening over the next two years. These expectations are reinforced by a perception that the economy will be weak for a long time, forcing the Fed to be super-accommodative. Weak growth and low yields go hand in hand.
A booming economy tends to stimulate price as customers compete for supply. Prices in most commodities have weakened in the last month.
I use S&P indices in my reports. These indicate that Q1 in 2011 was a boom but Q2 is a swoon.
S&P's energy index is down 7.8% for Q2, its Agricultures Index lost 12%. Industrial metals were down 0.8% for the half year. Corn has recently traded at a higher level than wheat, and this tends to lead to falls for both in historical experience.
Softs were quite strong because of sugar and cocoa, but cotton has fallen steeply.
Livestock was the only index to rise in June due to US exports. US farmers sold livestock as feed costs rose and domestic demand fell.
7. The US economy
The US is important as the largest single market. Forecasts for the year were growth of about 4%, but 2.8% was achieved.
It is struggling to maintain that slow rate.
The US housing market has now fallen more than it did in the 1930's and I think the bottom is not yet in (I follow Professor Shiller).
There appears to be a jobless recovery as unemployment is rising. Only 18,000 jobs were added in June, nominal wages fell, and unemployment grew. Average hours worked fell.
I look at the participation rate, which is the proportion of the working age population with a job. In June it reached its lowest level of 58.2% (it was over 63% in 2007). Wages are low, and real wages have fallen for most people for decades.
Almost 45 million Americans (approximately 1 in seven) are on food stamps and the Department of Agriculture reckons only two-thirds of the eligible have signed up. Medicaid, America's health care for the poor does not apply to childless adults in most states.
Consumer sales were up only 0.1% in June, which is really negative as inflation has picked up. The American consumer is cautious, and this is important for growth as consumption is responsible for 70% of GDP. Manufacturing is also slowing.
8. China
I tend to be bullish about China but acknowledge its high inflation, its over-supply of housing and the fragility of its banks.
But it is having difficulty in selling its exports as world demand cools. It has its first trade deficit this year and exporters find margins very slim as import and labour costs have escalated. The volume of exports has a much slower growth rate than their value. And, overnight, the Chinese PMI slipped into contraction levels. Readers might like to browse this official site for the Chinese economy.
I could write much more, but the indicators presented above suggest a slowing world economy. 
--------------------------------
* Neville Bennett was a long-time Senior Lecturer in History at the University of Canterbury, where he taught since 1971. His focus is economic history and markets. He is also a columnist for the NBR.
nevillebennett@clear.net.nz
www.bennetteconomics.com