Monday's Top 10 with NZ Mint: 'America now in Depression'; Ambrose's European warning; The Midwest's Madoff and his love of bunnies; Welsh rapper's Newport state of mind; Dilbert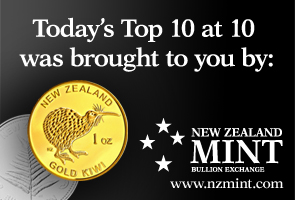 Here's my Top 10 links from around the Internet at 11 am in association with NZ Mint.
I welcome your additions in the comments below or via email to bernard.hickey@interest.co.nz.
I'll pop the extras into the comment stream. See all previous Top 10s here.
Keep an eye on the growing unrest in China.
1. 'America is already in a depression' - Ed Harrison argues at Credit Writedowns that America is already in a depression.
Once this debt deal dust has settled, it will become clear that US$3 trillion of spending cuts will drive America's economy deeper into recession/depression.
It will also fail to solve the longer term structural issues facing America's finances, including its ageing and fattening workforce.
This is all about excessive debt in the developed world.
This was built up over the last decade to offset the gutting of the middle classes as wealth was transferred upwards and jobs transferred to the emerging markets.
There are some major structural problems in America that will not be solved by a few last minute deals in Congress.
Here's Harrison:
The issue was and still is overconsumption i.e. levels of consumption supported only by increase in debt levels and not by future earnings. This is the core of our problem – debt.

A depression was borne out of high levels of private sector debt, the unsustainability of which became apparent after a financial crisis.
The effects of this depression have been lessened by economic stimulus and government support.
Government intervention led to a reduction in asset price declines, which led to stock market increases, which led to asset price stabilization and more stock market increases and eventually to asset price increases. This has led to a false sense that green shoots are leading to a sustainable recovery.
In reality, the problems of high debt levels in the private sector and an undercapitalized financial system are still lurking, waiting for the government to withdraw its economic support to become realized
Because large scale government deficit spending is politically impossible, expect a second economic dip within three to four years at the latest.
2. Here's why America's deficit is out of control - Clusterstock points out in this great infographic below Bush era tax cuts, the bank bailouts and three expensive wars are responsible for America's budget deficits forever.
President Obama's administration has been blamed for reckless spending that has put America into its debt hole. But in reality, much of that spending emanates from policies of President Bush, according to the Center on Budget and Policy Priorities.

They argue that Iraq, Afghanistan, and the Bush tax cuts (along with the economic downturn) are what is driving the U.S. deficit, not stimulus spending. The CBPP focuses on lower to middle income issues and may be directly involved with the Democratic Party.

3. Chinese demand for gold to exceed India's this year - The BusinessTimes reports the world's biggest gold producer, Goldcorp, saying Chinese demand is set to exceed India's this year.
'Three or four years ago, there was no one who would have expected Chinese physical demand for gold to surpass India,' said Mr Jeannes in a telephone interview from New York.

'Now it looks like that could happen as early as the end of this year. And that's while Indian demand is increasing.'

While global demand for gold is advancing over concerns about financial turmoil in the US and some European countries, consumers in China are buying larger amounts of the metal as an inflation hedge, said Mr Jeannes.
4. A MidWestern Madoff - BusinessWeek tells a fascinating story of a Madoff-style Ponzi schemer in the Midwest who had a thing for Playboy bunnies...
Sigh... Is this what the home of capitalism aspires to?
In the summer of 2007, Timothy S. Durham decided to throw himself a party for his 45th birthday. The CEO of a leveraged buyout shop in Indianapolis, Durham claimed to have made millions. He had also developed a penchant for the young, fun, and nubile, partying in Los Angeles and Miami and on his yacht in the Caribbean. In L.A., he owned National Lampoon, or what was left of it, and had been going to parties at the Playboy Mansion.

At the time, Durham told Daniel S. Comiskey, an Indianapolis Monthly reporter, he just wanted to bring "a little of that 'magic' to Indianapolis." That magic meant 30 glamour models, flown in from Los Angeles, picked up at the airport in exotic cars from Durham's collection, put up in a hotel, and paid standard modeling day rates, according to model Megan Hauserman. "He said it was a Playboy-themed party, so we should wear what we would typically wear to the mansion," she says. The standard uniform there is lingerie and heels.

More than 1,000 people showed up at his 30,000-square-foot mansion in Fortville, an exurb of Indianapolis. Members of the Indianapolis Colts arrived, as did Kato Kaelin. Durham dressed like Hugh Hefner, in a plush robe. When he went to blow out the candles, his cake was frosted with his likeness in the center of a million-dollar bill.

In many respects, Durham embodied the bounties—and hubris—of the pre-recession age. The money seemed limitless, the parties got bigger, and Durham's profile rose. He let CNBC film him on his $7 million yacht, the Obsidian. He took the local ABC (DIS) affiliate on a tour of his home, showing off the television screens hidden behind the mirrors in his bathroom.

"They asked me how I justify all this," he told the magazine. "They asked me if I consider myself a materialist. I said, 'Without a doubt! Look around.' Does anyone not consider himself a materialist? Who doesn't want this stuff? This country is founded on the idea of people wanting stuff."
5. 'It's the demography stupid' - Chrystia Freeland at Reuters does a nice job of putting the generational context around the debt crises in America and Europe.
The heart of the problem is arithmetical: The post-World War II social welfare state, created at a moment when the baby boom was still gestating, is built on a generational Ponzi scheme. As life expectancy increases and fertility declines, that population pyramid is being inverted — and in some countries, that is causing the entire economy to topple.

That's true in Greece and Spain, where the young are taking to the streets partly because state pension commitments have become so heavy they are suffocating the economy and depriving the seniors' grandchildren of any chance of a job. Likewise in the United States, where, notwithstanding the national self-image as a laissez-faire land that has eschewed Europe's lavish social safety net, the budget battle is really a fight about the old: Programs for the elderly constitute almost half of non-interest government spending, about $1.6 trillion in 2010, of a $3.3 trillion total. That figure will swell as the baby boomers retire.

According to a paper by political economist Nicholas Eberstadt, who has done extensive research on the issue, "costs associated with population aging are estimated to account for about half the public-debt run-up of the O.E.C.D. economies over the past 20 years."
6. Spain's 15-M movement - This is a great piece (translated) from El Pais reporting on Spain's 15-M (May 15) movement of rolling sit-down protests by Los Indignados.
It's about the youth (where unemployment is over 40%) protesting at the intransigence of their parents' generation.

Civil society has woken up. Or rather, a part of it. With the youngest at the front. With those who want to be the present and not the future. The millions of unemployed, those who can't find work, those whose mortgages are on the verge of foreclosure, those who have to fear the arrival of each new bill, those affected by the cuts, disappointed by the poverty of political discourse, outraged by the electoral marketing. A well-educated generation, grown-up in the shadow of San Google, has decided to take to the streets.
7. Weak US GDP - In all the kerfuffle around the debt ceiling, a lot of people missed the woeful US GDP figures out on Friday. It's raised fresh talk of QE III.
Here's Bloomberg:
Gross domestic product expanded at a 1.3 percent annual rate in the second quarter, after a 0.4 percent pace in the prior period, the worst six months since the recovery began in June 2009, Commerce Department figures showed yesterday. Economists said the slowdown leaves the recovery susceptible to being knocked off course by shocks at home or abroad.

"We are in a fairly risky situation," said Nariman Behravesh, chief economist at IHS Inc. in Lexington, Massachusetts, the only firm polled by Bloomberg News to correctly forecast last quarter's figure. "Growth is weak and there are some possible problems out there: our own fiscal situation, Europe's debt crisis, and there is always a risk that oil prices could shoot up."

The slow recovery left GDP at $13.27 trillion in the second quarter, below the $13.33 trillion peak of the fourth quarter of 2007, after a recession that was about 25 percent deeper than previously reported. That puts pressure on Federal Reserve policy makers to explore additional steps to boost the economy, including another round of bond purchases.
8. Growing Chinese fury - This story about the Chinese anger around the recent train crash is also gathering steam. The Chinese government imposed a news blackout over the weekend.
It shows the growing tensions inside the country, driven at least partly by inflation.
After days of growing public fury over last month'shigh-speed train crash and the government's reaction, Chinese authorities have enacted a virtual news blackout on the disaster except for positive stories or information officially released by the government.

The sudden order from the Communist Party's publicity department, handed down late Friday, forced newspaper editors to frantically tear up pages of their Saturday editions, replacing investigative articles and commentaries about the accident that killed 40 people in easternChina with cartoons or unrelated features. Major Internet portals removed links to news reports or videos related to the crash near Wenzhou in Zhejiang Province, in which 192 people were also hurt.

The government's decision to muzzle the media followed a remarkable week of outpouring of online criticism of the government over the July 23 accident. For many in China, the train wreck has crystallized concerns about whether the government is sacrificing people's lives and safety in pursuit of breakneck development and is cloaking its failures  in secrecy or propaganda.

Outraged by the order to silence themselves,  dozens of journalists insisted in online messages that given the many troubling questions that remain,  it was almost impossible to swallow the directives. The government has placed huge  importance on the construction of high-speed rail, mounting the world's largest  public works project. 

"Tonight, hundreds of papers are replacing their pages; thousands of reporters are having their stories retracted; tens of thousands of ghosts cannot  rest in peace; hundreds of millions of  truths are being covered up," the editor of Southern Metropolis Daily, a privately owned newspaper based in Guangzhou, wrote Friday. "This country is being humiliated by numerous evil hands." His post, on the site Sina Weibo, was later deleted.

"My story will not go to print today and looks like I will have to write something else," wrote another journalist. "I'd rather leave the page blank with one word — 'speechless.' "
9. Problems in Europe still - Ambrose Evans Pritchard does a great job at The Telegraph of highlighting the issues still bubbling in Europe and how the US federal crisis might spread to the states.
There are historical cases of respectable growth following fiscal contractions, not least in Britain after 1932 and 1993, but the scale of cuts needed to close America's double-digit deficit at a stroke is of an entirely different order. You do not have to be Keynesian to see the dangers of such a violent shock in an over-leveraged economy.

If cuts continued into September without either side blinking, the knock-on effects might rapidly set off serial defaults by states and an implosion of the $2.5 trillion municipal bond market. The bankruptcy saga of Jefferson County, Alabama, is a foretaste.

Maryland, Virginia, South Carolina, New Mexico and Tennessee have all be put on negative watch. California has had to raise an emergency $5bn loan. Nevada is spending half its tax-take on debt service costs, and Michigan 40pc. These states are hanging on by their fingernails.

Yet if disaster is an outside risk in America, it is an odds-on likelihood in Europe. It is already clear that the latest EU summit deal is too little to stop a spiralling crisis in confidence, let alone acknowledge that North and South have diverged too far to share a currency union. Spanish and Italian yields are back to pre-summit danger levels, and might fly out of control at any moment unless a lender-of-last resort steps in to guarantee the market.
10. Totally Welsh Rap spoof of Empire State of Mind - Made me laugh quite a few times.