Opinion: Neville Bennett thinks the seeds of future youth alienation have already been sown in New Zealand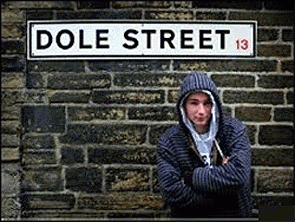 By Neville Bennett
Many people are bewildered by the anarchic, destructive riots wracking England. But it should not be a surprise as many societies have also been affected by protest.
Admittedly the focus has sometimes been political, where dissidents aim at regime change, but there has been a common theme in protests against austerity, inflated prices, and severe unemployment.
My focus is on the 'lost generation' in the OECD - and that includes New Zealand.
At present about 20% of youth (15-24 year olds) in the OECD are unemployed, and in some societies it is higher (40% in Spain). Many of these are at risk of never getting a job because their joblessness has 'scarred' them, and they progressively lose skills and motivation.
They also socialise with other unemployed and create a sub-culture of anger against state and society which has consigned them to the scrap heap.
Many of the lost generation feel they have been excluded from society, have no stake in the future and nothing to lose. This was not my experience.
My generation was prized by the state, our parents got child allowances; the state provided free health, dental and education. For the academically able, it was easy to get tertiary qualifications and a career. My school friends who did not go to university seemed to end up better off than I was.
While income was more equally distributed in those days, I do not want to argue here that the problem is just economic. I am really talking about 'hope' and inclusion.
My generation could aim to do almost any job they had reasonable ability for. Our generation could get good work, get married and buy a house, and a man's wage could support a family.
The 'bread-winning' wage has disappeared and now men and women work for 'single' rates and cannot get ahead on those.
Hope is in shorter supply now.
People might have a fantasy hope of being rich, expressed in buying Lotto, but we had realistic hope, a realistic path to achieve attainable goals.
Conditions have deteriorated.
That is a terrible thing to write as we are conditioned to worship the idea of progress.
But the state does less for young people, communities have withered. (Refer to the book 'Bowling Alone' and how politicians have promoted material self interest. See also Tony Judt's 'Ill fares the Land'.)
Sport can provide some metaphors for what I am saying. I recall visiting Lincoln in the UK after many years in New Zealand. I saw police escorting visiting football fans from Bus Park to the ground. I could not believe it: as a youth I had been to places like Sheffield and Nottingham in Lincoln City colours and never had met hostility. We were never hostile to fans of other clubs. But violence has reached even the sleepy town of Lincoln. It is worse in cities where from London to Auckland kids carry knives.
Bronwyn Hayward, a kiwi academic who worked in the UK, speaks of youth-saturated communities engaging in violent scuffles in turf wars.
"The youth are physically constrained and scared to move around. They are kept penned into their home territory, with outbreaks of knife fights when they step out of their postcode area, which can be sometimes be just a couple of blocks".
Hayward confirms my analysis that "the unruly generation is the first in England to experience living conditions that had deteriorated since its parents and grandparents grew up". She adds that soaring youth unemployment had coincided with budget cuts to education and training programs which had spiraled youth culture into disarray.
I would add that youth in London thought the Olympics would bring jobs, there are none for them. Why can Britain spend billions on war in Asia and on Olympics but not create lots of apprenticeships?
A second sporting metaphor about the exclusion of youth concerns New Zealand.
I recall an earlier Rugby World Cup in New Zealand when I gave my teenage son a trifling sum with which he could go to Lancaster Park (which I will always call it) and stand on the terrace with his mates and have a pie and drink. Terraces have disappeared. How many youth can afford World Cup tickets and shirts today?
Bronwyn Hayward says that youth unemployment and "rising tension in young people was prevalent in New Zealand". The unemployment rate for 15-19 year olds was 27% in New Zealand compared to Britain's 20%. "… the problems are just as bad in NZ but the one significant difference between here and Britain is the concentration of young people in cities."
She does not expect rioting here but notes NZ has the world's highest rate of youth suicide.
I checked the Department of Labour's reports which states that youth (15-24) have an unemployment rate of 17.4% but had been 30% for Maori.
The Department reports a NEET rate (Not in Employment, Education or Training) in youth of 9.8%.
I explored this concept further because these are often 'dropouts' and found some British research on why 18-year old NEETs were not finding employment. Their reasons were (in descending order):
- Lack of experience makes getting a job unlikely (27%)
- not qualified for available jobs (25%)
- Need to work flexible hours (20%) and so on
- with 11% having no reason.
This is not my field, but I think these NEETs are going to be very hard to fit into a workforce.
Some years ago I argued that New Zealand's best chance of dealing with its looming demographic ageing crisis was to ensure that the youth of today were highly educated and trained in order to maximise their future incomes.
This is necessary as we do not have a contributory superannuation scheme for current baby-boomers who are now starting to retire in large numbers.
Eventually, the ratio of working/retired people will undermine the scheme, despite the Superannuation Fund.
There is uncertainty when the system will become unsustainable as there are many variables including the retirement age; the size, income of the workforce; the effects of migration (many young people might migrate, for example, diminishing the workforce participation rate).
Unfortunately this generation seems to have it tougher than predecessors.
They pay highly for their education, and assume worrying levels of long-term debt. When students engage in casual work they encounter very low levels of pay, usually close to the minimum wage. Young people entering the workforce also start on minimum rates, and many remain on that level in large employment sectors like tourism, retail and services.
The immediate problem is that they are victims of the recession. Youth unemployment increased sharply in the 2007-2010 recession but the number of most adults employed actually increased.
I believe it disgraceful that so many children live in poverty and emerge from school with few qualifications. One symptom of our malaise is that many children go to school hungry, and are incapable of meeting their potential. But programs to fund free breakfasts do not endure.
Readers who wish to read a really good report on that state of our youth are warmly referred to a recent report from the NZ Institute.
--------------------------------
* Neville Bennett was a long-time Senior Lecturer in History at the University of Canterbury, where he taught since 1971. His focus is economic history and markets. He is also a columnist for the NBR.
nevillebennett@clear.net.nz
www.bennetteconomics.com