Here's my Top 10 links from around the Internet at 10 am in association with NZ Mint.
I welcome your additions in the comments below or via email to bernard.hickey@interest.co.nz.
I'll pop the extras into the comment stream. See all previous Top 10s here.
Today we have talking dogs (sort of) at Number 10.
1. 'We're too big to fail' - Investment News reports a Merrill Lynch-Bank of America adviser telling clients that they can stay with them because the government has proved before that Merrill-BoA is too big to fail and won't be allowed to fall over.
The moral hazard and the arrogance is extraordinary.
I'm beginning to wonder if these banks should just have been allowed to fall over in September 2008.
It would have cleaned out the system.
Instead now we have a bunch of zombie banks with US$2 trillion of cash who can't or won't lend it out.
America's economic growth is grinding to a halt again.
Here's the moral hazard detail writ large.
"It's definitely making our job more difficult," said a veteran Merrill broker, who asked not to be identified.

"Clients are calling and asking if their money is safe at the bank. I tell them Ben Bernanke said we're too big to fail."
2. Is the People's Bank of China letting the yuan float higher? - Reuters looks at the speculation.
This is a crucial factor at the heart of the global trading and capital flow imbalances. If China does let the yuan float it will be major news.
In the past three weeks, China has come tantalizingly close to signaling some sort of a policy shift. The PBOC has fixed the yuan mid-point at a series of record highs, and did so yet again on Monday.

A flurry of articles and editorials in government-controlled newspapers have argued that the time is right for faster appreciation.

But just when investors and economists smelled a change, the PBOC stepped back and let the yuan drift sideways for a week. Reuters spoke with several analysts at Chinese government think-tanks, who said expectations of a big move were misplaced.
3. Sparkly safe haven - Diamonds are a girls best friend. They may also be useful if money systems break down. CNN reports.
Consumption from China and India has helped boost prices nearly 50 per cent since the start of 2010 -- mostly in the past six months -- and pushed them to historic highs, according to industry price lists and gem traders in Antwerp, the global capital of the diamond business.

The value of top-quality polished diamonds of 5 carats, or 1 gramme, has risen to about $150,000 a carat, up from about $100,000-$120,000 a year ago, according to PolishedPrices, which compiles data on the wholesale market. Other categories of polished and rough diamonds have also risen.

Rough-diamond prices were hit hard during the credit crisis, but saw support in 2009 after the leading producers, including De Beers of South Africa, held back supplies to push prices up.

"In Asia the emerging middle classes are buying their first diamonds," said Pooja Kotwani, the India managing director of Rapaport, a diamond services company. "They are moving from a traditional gold band to a diamond-set ring. This is having a huge effect."
4. Lagarde's bombshell - Ambrose Evans Pritchard at The Telegraph explains what Christine Lagarde's surprising Jackson Hole speech really means.
Europe's inter-bank market is effectively frozen and EMU banks have lost access to America's $7 trillion (£4.3 trillion) money markets. Lenders have parked €126bn (£112bn) at the European Central Bank for safety rather than risk exposure to peers.

The IMF exhorted Europe's banks over the last two years to beef up their capital base while the rally lasted. Many failed to do so and will now face harsher terms. Some may fall under state control, wiping out shareholders.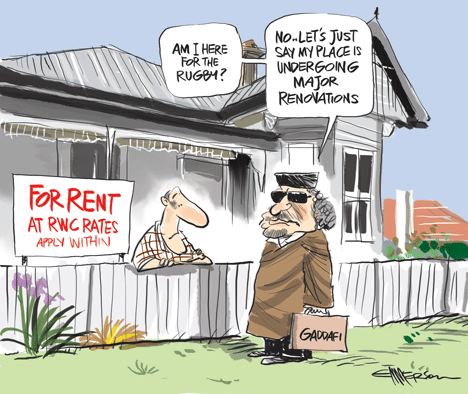 5. The German revolt - Ambrose also details the big political problems Angela Merkel now has trying to force the already discredited Euro rescue package through.
German Chancellor Angela Merkel no longer has enough coalition votes in the Bundestag to secure backing for Europe's revamped rescue machinery, threatening a consitutional crisis in Germany and a fresh eruption of the euro debt saga.

German media reported that the latest tally of votes in the Bundestag shows that 23 members from Mrs Merkel's own coalition plan to vote against the package, including twelve of the 44 members of Bavaria's Social Christians (CSU). This may force the Chancellor to rely on opposition votes, risking a government collapse.

Christian Wulff, Germany's president, stunned the country last week by accusing the European Central Bank of going "far beyond its mandate" with mass purchases of Spanish and Italian debt, and warning that the Europe's headlong rush towards fiscal union stikes at the "very core" of democracy. "Decisions have to be made in parliament in a liberal democracy. That is where legitimacy lies," he said.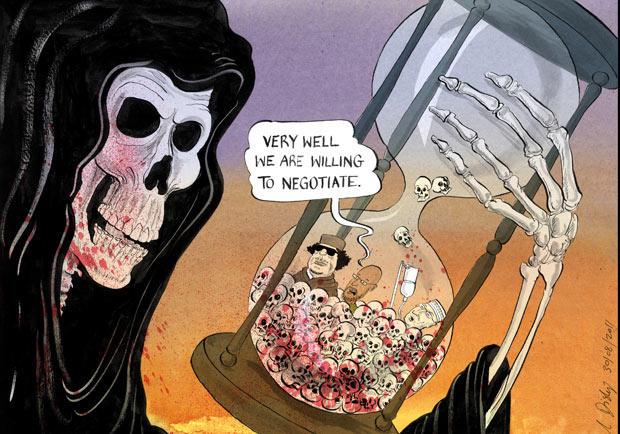 6. Good job from the RBNZ - Leith van Onselen at Macrobusiness liked the RBNZ submission to the Productivity Commission on Housing Affordability and said it may have some lessons for that crazy Australian housing market.
I'm not so sure the RBNZ has done a fantastic job on housing, but it's a good submission.
7. Bill Gross blew it - FTAlphaville reports PIMCO maestro Bill Gross admitting he should have kept buying US Treasuries.
"Do I wish I had more Treasuries? Yeah, that's pretty obvious," Mr Gross told the Financial Times last week, adding: "I get that it was my/our mistake in thinking that the US economy can chug along at 2 per cent real growth rates. It doesn't look like it can."

When the yield on the 10-year Treasury was 3.5 per cent in January, Mr Gross warned that the risk of rising inflation made government debt a poor investment.

Mr Gross still argues that on a long-term basis, governments are likely to use financial repression, where the rate of inflation is higher than bond yields, to erode the value of sovereign debt over time.

But he also suggested that the "new normal" – Pimco's view of the global economic outlook in which growth rates for developed countries are slower than in the past – may have to be revised downwards to a "new normal minus".
8. Qatar to the rescue - FTAlphaville reports the Greek bank merger overnight is some cause for some to hope, partly because there is fresh Qatari money involved.
This is a critical moment for the Greek banking sector, if the foreign participation is to materialise as we've been hearing. It can also prove critical for the implementation of the derailed Greek austerity plan, particularly if the finance ministry is to expect new investors to offer cash and become involved in the country's economic fate, as the expected Qatar move seems to do.

But what the Alpha-Eurobank merger also shows is that by adding two banks' troubles you get more aggregate trouble. It will take determined, resilient, patient and well-endowed investors to endure the tumult of the next few months and years in the Greek market. Alpha and Eurobank are hoping that Qatar is one. More will certainly be needed.
9. 'The Botox economy' - Satyajit Das is always worth listening too. Here he is on Channel 7's morning show in Australia. HT Yves at Naked Capitalism.
10. Totally two dogs argue. Sorry. Best I could do today.