Bernard Hickey talks with Marcus Lush on Radio Live at 6.50 am about markets turmoil; Yahoo's sacking; SAP's Right Hemisphere buy; Auckland's growth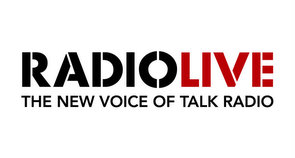 Every weekday morning just after 6.50 am I talk with Marcus Lush on Radio Live about the latest news in business, markets, economics and personal finance.
I usually send through suggestions the night before or earlier in the morning. Sometimes we veer off into other areas or pick up on things that happen overnight.
But here's my suggestions as of 11 pm the night before. I'll update later on Thursday with a link to the audio.
Marcus,

1. I'll be watching overnight at how markets are reacting to the slow moving trainwreck in Europe's financial markets. The latest twist in the saga is a ruling by the German constitutional court that the German government can approve a bailout, but only if it gets parliamentary approval first.
Markets are up this evening on this news, but none of the basic problems are solved. See more here at Bloomberg.

2. Yahoo has sacked its CEO Carol Bartz after a couple of years in the job. She was paid US$60 mln, but failed to boost the share price. She was sacked via a phone call from her chairman and then promptly sent a short email to every Yahoo employee saying she had just been sacked via a phone call. Yahoo's share price rose. See more here at Bloomberg.

3. ASB's regional survey for the June quarter shows Auckland is strongest performing part of the economy expanding, and that's largely because it's the only place with rising house prices and a rising population.
Again, NZ's economy is really just a housing market with bits tacked on. See more here in ASB's survey.

4. And another tech success story is sold offshore. This time it's Auckland-based 3 D graphics software company Right Hemisphere. It's software is used by the likes of Boeing, Siemens and Chrysler to visualise and design products. Germany's SAP is buying Right Hemisphere for an undisclosed sum. It has promised to keep the 50 Kiwi based staff and repay an NZ$11 million interest free loan made under the Labour government. But there remain worries we'll see another Navman situation. See more here from Chris Keall at NBR.

cheers
Bernard
Click here to see all the frequencies for Radio Live in your area.
Scroll to the bottom of the page. Auckland is 100.6 FM, Wellington is 98.9 FM and Christchurch is 99.3 FM.