Bernard Hickey talks with Marcus Lush on Radio Live at 6.50 am about Barack Obama's jobs speech; Saab's bankruptcy and house building at 10 yr low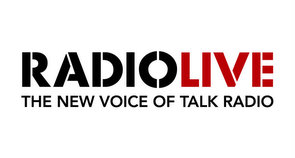 Every weekday morning just after 6.50 am I talk with Marcus Lush on Radio Live about the latest news in business, markets, economics and personal finance.
I usually send through suggestions the night before or earlier in the morning. Sometimes we veer off into other areas or pick up on things that happen overnight.
But here's my suggestions as of 7 pm the night before. I'll update later on Friday with a link to the audio. Here it is.
Marcus,

1. Barack Obama's speech around 11 am on Friday NZ Time will be closely watched. Many hope it will be a major stimulus plan to get the world's largest economy going. No one should be holding their breath for anything too substantial. See more here at Bloomberg.

2. Construction work completed in the June quarter was much weaker than economists expected. Total building activity dropped 6.6% in the three months ended June 30, following a 6.3% decline in the first quarter of the year, according to Statistics New Zealand. That's the lowest level since September 2001, before the housing boom really hit its stride in the past decade, and was led by a 12% slump in residential property. Non-residential construction activity fell 1.4%. The value of home construction sank 11% to NZ$1.28 billion in the period, with new dwellings dropping below NZ$1 billion for the first since June 2002. See more here in our article.

3. Here's something interesting in the new world. BNZ has created a new head of Maori banking to cater to the increasingly wealthy iwi groups and the NZ$37 billion Maori economy. See more here in Gareth Vaughan's article.

4. Saab has filed for bankruptcy protection. It is one of the casualties of the GM carve up and hasn't been able to pay its 3,700 Swedish workers in recent months. See more here at NZHerald.

cheers
Click here to see all the frequencies for Radio Live in your area.
(Updated with link to audio)
Scroll to the bottom of the page. Auckland is 100.6 FM, Wellington is 98.9 FM and Christchurch is 99.3 FM.