Bernard Hickey talks with Marcus Lush on Radio Live at 6.50 am about the uselessness of trains; the worsening Eurozone crisis and the problem with section prices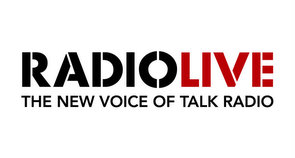 Every weekday morning just after 6.50 am I talk with Marcus Lush on Radio Live about the latest news in business, markets, economics and personal finance.
I usually send through suggestions the night before or earlier in the morning. Sometimes we veer off into other areas or pick up on things that happen overnight.
But here's my suggestions as of 6.30 am the night before. I'll update later on Friday with a link to the audio.
Marcus,

1. It's time I outed myself. I am a passenger train hater. I commuted to work for four years via train in London and it eventually drove me both mad and then away from London. Maybe they can be made to work and for a reasonable cost. But I doubt it's in Auckland. We're much better off using buses and cycling. I'm serious about the cycling. I cycled up from the waterfront to Eden Park on Friday night. Perfectly calm. Arrived on time. Cost nothing. No congestion. Veolia is now in a world of pain and so are the respective Auckland councils because they relied on trains. See more here at NZHerald.

2. The section price situation in Christchurch is now a crisis and should highlight to others around New Zealand the problems we now have with artificial rules ramping up section prices. Here's the latest protest in Christchurch. See more here at Stuff.

3. Greece may be about to default. Germany is preparing to bail out its banks after they write down the value of all their assets that will be affected by such a default. The crisis in the Eurozone is building to a head. A key member of the European Central Bank resigned in protest over bond buying on Friday night. The eurozone is under enormous stress. The Dow fell 3% on Friday night. It means slower growth, high unemployment and lower interest rates for longer here. Luckily for us, our banks are not exposed to Europe in any major way.  See more here at Bloomberg.

cheers
Click here to see all the frequencies for Radio Live in your area.
Scroll to the bottom of the page. Auckland is 100.6 FM, Wellington is 98.9 FM and Christchurch is 99.3 FM.