Bernard Hickey talks with Marcus Lush on Radio Live at 6.50 am about how 9/11 may have bankrupted America; why Contact's discounting is good and behind Europe's slump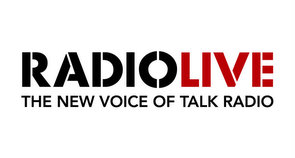 Every weekday morning just after 6.50 am I talk with Marcus Lush on Radio Live about the latest news in business, markets, economics and personal finance.
I usually send through suggestions the night before or earlier in the morning. Sometimes we veer off into other areas or pick up on things that happen overnight.
But here's my suggestions as of 8 pm the night before. I'll update later with a link to the audio. Here's the link
Marcus,

1. 10 years on from 9/11 and the financial cost of what followed those attacks is enormous in so many ways. The two wars that followed have cost at least US$3 trillion. The cuts in interest rates and the increase in leverage, whilst not necessarily because of attacks, added to the debt that now weighs heavily on America. Osama bin Laden may be dead, but in many ways he may have been successful in bringing the American economic empire to its knees. See more here at BBC.

2. European stock markets are slumping again tonight on expectations Greece is about to default on its sovereign debt. Australian stocks fell 3.7%. French banks are falling on fears Moody's is about to downgrade them because they hold lots of Greek bonds and other assets that will have to be written down heavily. In a desperate effort to turn around its massive budget deficits, Greece announced a new property tax of up to 10 euros per square metre to be paid with the power bills. It has enough cash to last it a few more weeks and needs a fresh tranche of a European bailout that Germany has threatened to block. See more here at NYTimes. I'll update tomorrow morning with the latest from Wall St. See more here at BBC.

3. It's great to see some competition in the electricity sector. Pattrick Smellie at BusinessDesk reports Contact is offering 22% discounts for customers who receive and pay their bills online. It has stopped an outflow of customers for now. See more here from Pattrick Smellie.

4. Here's an interesting factoid. Who is the biggest employer of manufacturing workers in Britain? India's Tata group, which now owns Corus (British Steel) and Jaguar Landrover. See more here at CSMonitor.

cheers
--
Bernard
Click here to see all the frequencies for Radio Live in your area.
Scroll to the bottom of the page. Auckland is 100.6 FM, Wellington is 98.9 FM and Christchurch is 99.3 FM.
(Updated with the link to the audio)