Bernard Hickey talks with Marcus Lush on Radio Live at 6.50 am about NZ's 2 speed housing market; Lotto's profit bonanza and Bill English's doubts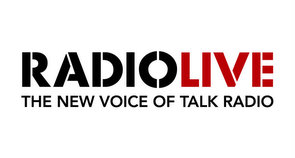 Every weekday morning just after 6.50 am I talk with Marcus Lush on Radio Live about the latest news in business, markets, economics and personal finance.
I usually send through suggestions the night before or earlier in the morning.
Sometimes we veer off into other areas or pick up on things that happen overnight.
But here's my suggestions as of 6.15 am this morning. I'll update later with a link to the audio. Here's the link.
Marcus,

1. Housing market activity improved gradually in August, but prices are trending sideways in most places except for the most central parts of Auckland and Christchurch.
Wellington prices are falling. See our report here on the latest from REINZ and QV.

2. Finance Minister Bill English is now getting a bit worried about the slowing global economy and the risks of a European financial markets meltdown.
He said yesterday that risks are building for New Zealand's economy as the sovereign debt crisis in Europe worsens, with stronger than expected domestic economic growth in the short-term at risk.
Bigger than expected economic challenges in Australia could mean demand for New Zealand exports will come off, while jitters in global financial markets were a risk for the government and banks here due to their reliance on access to international funding lines, English said. See Alex Tarrant's article here.

3. Here's a billion dollars wasted. Most of it will have been borrowed and much of that offshore. NZ Lotteries made sales of NZ$926 million last financial year and profits of NZ$183.3 million. Just NZ$500 million was paid out in prizes, which meant there were costs of NZ$243 million. It seems to be a recession proof monopoly. See more here at Stuff.

4. Here's another great lark. This time it's for lawyers, accountants and consultants. The split of Telecom will cost NZ$150 million. A shareholder booklet on the demerger of Telecom and its Chorus network business put restructuring costs at between $85 million and $120 million, including fees for lawyers, accountants, corporate advisers and communications. A further $20 million to $30 million may be spent on separating the IT systems. See more here from BusinessDesk,

cheers
Click here to see all the frequencies for Radio Live in your area.
Scroll to the bottom of the page. Auckland is 100.6 FM, Wellington is 98.9 FM and Christchurch is 99.3 FM.
(Updated with link to audio)