Bernard Hickey talks with Marcus Lush on Radio Live at 6.50 am about Fonterra's milk price review; Bill English's 'ugly' forecast; PGG Wrightson's golden parachute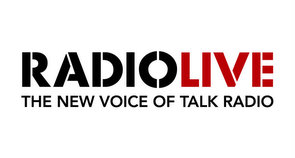 Every weekday morning just after 6.50 am I talk with Marcus Lush on Radio Live about the latest news in business, markets, economics and personal finance.
I usually send through suggestions the night before or earlier in the morning.
Sometimes we veer off into other areas or pick up on things that happen overnight.
But here's my suggestions as of 6.30 pm this evening. I'll update later with a link to the audio.
Marcus,

1. Fonterra's new Dutch CEO wants New Zealanders to be drinking more milk so they can be big and tall like Dutchmen. It's good for the Rugby he says. So he's going to review how Fonterra prices milk. He says he's concerned New Zealanders think milk is expensive and are reducing their consumption. See more here in our article.

2. The Chinese bankers are coming to Christchurch. The state controlled China Development Bank has announced an alliance with PwC to lend to projects for the reconstruction of Christchurch. This is all part of a global trend of China trying to spread around its US$3 trillion pile of foreign reserves around into countries other than America and Europe. Fair enough. Might give some competition to the Aussies. See more here in Gareth Vaughan's article.

3. I just don't get this. The former managing director of PGG Wrightson, Tim Miles, has received a NZ$3 million golden parachute. PGGW has been a train wreck of a company and Miles certainly can't claim credit for turning it around. He was impressive at Vodafone but not so much at PGGW. Miles, who led the rural services firm for two-and-a-half years until October last year, was paid NZ$4.3 million in the latest financial year. That was made up of the NZ$3 million ex gratia payment, his base salary of NZ$615,000, and a short-term incentive bonus of NZ$703,000. That must have been some pre-nup. See more here in Gareth Vaughan's article.

4. It looks to me like Bill English is softening us all up for a tougher budget outlook for 2013 and 2014. After returning from his 'ugly' meetings in New York, he warned today that growth was likely to be slightly slower over the next two to three years. See more here in Alex Tarrant's article.

5. There's money in old people. And we might actually see some of this business listed on the NZX. Quadrant Private Equity is looking to repeat its success with the Kathmandu Holdings float, seeking up to $136 million in a partial sell-down of its stake in retirement village owner Summerset Group when it lists on the NZX. See more here in our earlier article.

cheers
Bernard
Click here to see all the frequencies for Radio Live in your area.
Scroll to the bottom of the page. Auckland is 100.6 FM, Wellington is 98.9 FM and Christchurch is 99.3 FM.