Bernard Hickey talks with Marcus Lush on Radio Live at 6.50 am about the first insurer to pull quake coverage; NZ's record debt issue; BBQ Factory receivership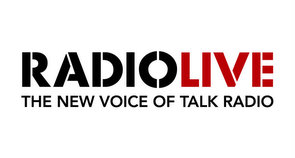 Every weekday morning just after 6.50 am I talk with Marcus Lush on Radio Live about the latest news in business, markets, economics and personal finance.
I usually send through suggestions the night before or earlier in the morning.
Sometimes we veer off into other areas or pick up on things that happen overnight.
But here's my suggestions as of 9 pm this evening. I'll update later with a link to the audio.
Marcus,


1. It's started. Insurance companies have started pulling earthquake coverage. We reported tonight exclusively that New Zealand's largest insurer of churches and heritage buildings announced late on Thursday it will stop offering earthquake coverage throughout the country. The British-owned Ansvar Insurance suffered NZ$700 million of losses in the Christchurch Earthquakes, including losses on the Anglican and Catholic cathedrals and the Christchurch Arts Centre. See our full article here.

2. An event happened today that got no attention, but was much more important than anything else that happened. Certainly for the next generation of New Zealanders. The government issued a record-equalling NZ$1 billion of fresh debt yesterday. There was no breaking news. No headline. No giant screen showing it at the fan zone. But that debt will weigh on Kiwis for decades to come. And the money is not being spent on things that will generate income years into the future to pay for the interest years into the future. It is being used to pay for cars and parties and holidays and iPods and all the other things bought with money given away on Working For Families, Interest free student loans and tax cuts for the rich. See more here from Alex Tarrant.

3. A long saga of private equity and debt crippling a good business is over. The BBQ Factory has finally gone into receivership after umpteen attempts to revive it. The rise of the Big Box hardware and retail stores and the retail recession has delivered the final coup-de-grace. See more here at Stuff.

4. Signs are growing that China is headed for a hard landing, which means growth slowing from nearly 10% per year to 5% or less. A Bloomberg poll shows most
investors think China's growth will slow to less than 5% by 2016. This is important because John Key has put all his economic eggs in the basket that says continued strong Chinese growth will save us. See more here at Bloomberg

cheers


Bernard
Click here to see all the frequencies for Radio Live in your area.
Scroll to the bottom of the page. Auckland is 100.6 FM, Wellington is 98.9 FM and Christchurch is 99.3 FM.