Bernard Hickey talks with Marcus Lush on Radio Live at 6.50 am about a possible US vs China trade war; the iPhone 5 launch and John Key's big Super mistake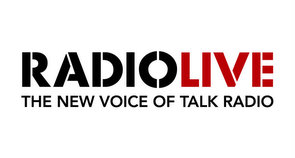 Every weekday morning just after 6.50 am I talk with Marcus Lush on Radio Live about the latest news in business, markets, economics and personal finance.
I usually send through suggestions the night before or earlier in the morning.
Sometimes we veer off into other areas or pick up on things that happen overnight.
But here's my suggestions as of 7.30 pm this evening. I'll update later with a link to the audio.
Marcus,

1. A trade war could be brewing between China and America. The US Senate is debating a bill this week that would allow US companies to argue for counterveiling duties on Chinese imports on the grounds that China's currency is undervalued. China responded by saying the bill could lead to a trade war. See more here at CNBC.

2. Apple will release its new iPhone 5 iPhone 4s overnight as it battles a surging selection of devices powered by Android and enters a new era without Steve Jobs. Here's a preview of the launch from Reuters. One American mobile phone company is even reported to have ordered 30.5 million of the new iPhones worth US$20 billion. See more here at GigaOm.
Updated- Apple instead launched an iPhone 4s with the same exterior but faster 'insides'. See more here at NBR.

3. John Key's insistence on keeping the retirement age at 65 is looking increasingly unsustainable in the wake of the double downgrade. He was pushed again in Parliament on it on Tuesday. He repeated it was affordable until 2025, and he said: "That's about as far out as we need to go."  Sorry John 'we' are not all 50 like you and we care about what happens after 2025, when taxes will have to rise to pay for all these pensions and healthcare for boomers like you. See more here in Alex Tarrant's report.

4. The European crisis is getting worse. Europe has delayed again a decision on bailing out Greece. Germany's Finance Minister is still refusing to accept the need for a bigger bailout fund. I'll say it again. I have a bad feeling about all of this. US banks fell sharply last night. The US Treasury Secretary has warned of catastrophic bank runs if the European crisis cannot be contained. See more here at The Guardian but I'll check again around 6am for the latest.

cheers
Bernard
Click here to see all the frequencies for Radio Live in your area.
Scroll to the bottom of the page. Auckland is 100.6 FM, Wellington is 98.9 FM and Christchurch is 99.3 FM.
(Updated with details of Apple's iPhone 4s launch)