Bernard Hickey talks with Marcus Lush on Radio Live at 6.50 am about a record budget deficit; the tripling of the EQC levy and the Rugby World Cup's economic failure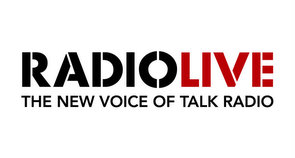 Every weekday morning just after 6.50 am I talk with Marcus Lush on Radio Live about the latest news in business, markets, economics and personal finance.
I usually send through suggestions the night before or earlier in the morning.
Sometimes we veer off into other areas or pick up on things that happen overnight.
But here's my suggestions as of 9 pm this evening. I'll update later with a link to the audio. Here's that link.
Marcus,

1. The budget deficit in 2010/11 was a record NZ$18.4 billion, with only half of that coming from the earthquake. Government spending is stopping the economy from falling back into a deep recession. Will the rest of the economy step up as the stimulus is withdrawn over the next two years? Total government spending rose to NZ$100 billion or 50% of GDP. It rose NZ$18.9 billion in the year, including NZ$13.6 billion due to the earthquake. That meant non-earthquake spending rose NZ$5.3 billion. While core crown tax revenue rose NZ$0.8 billion to NZ$51.6 billion. That means spending is rising 5 times faster than revenues, and that's excluding the earthquake. Growth in tax had been diluted due to policy changes in Budget 2010. These changes had the impact of reducing taxes levied by NZ$2.7 billion, Treasury said. No wonder we got downgraded. See more here from Alex Tarrant.

2. The tripling of the earthquake levy to NZ$207 a year will make it harder for households to generate the growth that is being removed over the next two years by the government. And the earthquake on Sunday night will make it harder to get the Christchurch rebuild going again. See more here from Alex Tarrant. 

3. It's early days, but it appears the Rugby World Cup isn't benefiting the economy much.Total spending on electronic cards rose 0.2% to a seasonally adjusted NZ$5.31 billion in September, according to Statistics New Zealand in the seventh monthly gain this year. Spending in core retail industries, which strips out vehicle related spending, rose 0.6% to NZ$3.35 billion. "The Rugby World Cup does not appear to have had a significant impact on the electronic transactions data in September," Statistics NZ said. See our earlier article here.

4. European stocks are down in early trade for the first time this week after Europe delayed a debt crisis summit as a Slovakian vote overnight may throw a spanner in the works of an expanded bailout fund. See more here at Bloomberg.
Chinese banks rallied after a state fund intervened to buy bank shares in Hong Kong. See more here at Bloomberg. cheers
--
Bernard
Click here to see all the frequencies for Radio Live in your area.
Scroll to the bottom of the page. Auckland is 100.6 FM, Wellington is 98.9 FM and Christchurch is 99.3 FM.
(Updated with details of Apple's iPhone 4s launch)