Bernard Hickey talks with Marcus Lush on Radio Live at 6.50 am about Fletcher Building's profit warning and 12% share slump; House prices firm in central Auckland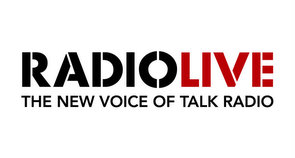 Every weekday morning just after 6.50 am I talk with Marcus Lush on Radio Live about the latest news in business, markets, economics and personal finance.
I usually send through suggestions the night before or earlier in the morning.
Sometimes we veer off into other areas or pick up on things that happen overnight.
But here's my suggestions as of 9 pm this evening. I'll update later with a link to the audio. 
Marcus,

1. Fletcher Building has warned of a 10% fall in first half profits and a stalling of full year profits because house building is very slow and the rebuild of Christchurch has been delayed. Fletcher's shares fell 12%, which was more than it fell after Lehman Brothers collapsed.
This is a bellwether for the building sector and for the Christchurch rebuild. This will make it harder for the government to reach its jobs and deficit targets. See more here in our article.

2. We're still a housing market with bits tacked on rather than a fully functioning economy, so the latest figures are interesting.
Figures from the Real Estate Institute of New Zealand and Quotable Value showed only modest sales volumes in September despite the arrival of spring, but the figures also showed prices nudged higher nationally, mainly because of strong price growth in central Auckland suburbs and in Christchurch. See more here in our article.

3. Here's a good news story. Lanzatech takes steel mill waste and turns it into ethanol. It has just won a deal with Virgin Atlantic to provide low carbon jet fuel.
It employs 50 research scientists in Auckland. See more here at Stuff.

cheers
--
Bernard
Click here to see all the frequencies for Radio Live in your area.
Scroll to the bottom of the page. Auckland is 100.6 FM, Wellington is 98.9 FM and Christchurch is 99.3 FM.
(Updated with details of Apple's iPhone 4s launch)