Bernard Hickey talks with Marcus Lush on Radio Live at 6.50 am about Rena's economic impacts; a crackdown on claiming for baches and Panamanian fraud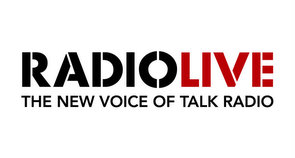 Every weekday morning just after 6.50 am I talk with Marcus Lush on Radio Live about the latest news in business, markets, economics and personal finance.
I usually send through suggestions the night before or earlier in the morning.
Sometimes we veer off into other areas or pick up on things that happen overnight.
But here's my suggestions as of 7.30 pm this evening. I'll update later with a link to the audio.
Marcus,

1. This Rena mess could prove economically expensive for some. The Port of Tauranga is closing operations from 9pm to 6am tonight because containers floating around in its shipping lanes could be dangerous at night for ships coming in and out of the port. This summer may also prove difficult for tourism operators, who would have expected bookings from about now. It's also more generally doing damage to our 100% green image. Check out this photoshop gem doing the rounds on the Internet.

2. People with holiday homes, yachts and private planes that rent them out occasionally and then claim back all their expenses for tax are about to get a fright. The IRD is cracking down on this lark and have issued very detailed instructions, including the need to keep log books. Chartered accountants are not happy. See our article here on that.

3. The government is cracking down on lax rules that allowed Panamanian fraudsters to set up dodgy shell companies under our jurisdiction and then commit fraud and money laundering in Britain and elsewhere. Good on Simon Power for doing it. He's the hardest working man in the political business. See our article here on that.

I'll also update the European crisis. Officials have been talking more in recent days about urgent and concerted action to save the Euro and the European banking system. A summit next weekend of European leaders will prove crucial.

cheers

--
Bernard
Click here to see all the frequencies for Radio Live in your area.
Scroll to the bottom of the page. Auckland is 100.6 FM, Wellington is 98.9 FM and Christchurch is 99.3 FM.