Bernard Hickey talks with Marcus Lush on Radio Live at 6.50 am about Rio Tinto's Tiwai Pt sale, Southland's buoyant economy and Blackstone's Burger King purchase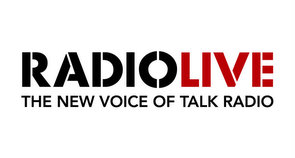 Every weekday morning just after 6.50 am I talk with Marcus Lush on Radio Live about the latest news in business, markets, economics and personal finance.
I usually send through suggestions the night before or earlier in the morning.
Sometimes we veer off into other areas or pick up on things that happen overnight.
But here's my suggestions as of 6 pm this evening. I'll update later with a link to the audio.
Marcus,

1. The Bluff aluminium smelter is up for sale. Anglo-Australian mining giant Rio Tinto, which bought Comalco, announced today plans to sell its Australasian aluminium smelting assets, including its 79.4% stake in the Bluff smelter. We don't know yet whether Sumitomo Chemical, which owns the other 20.6%, stake will also sell.

The Bluff smelter consumes about 14% of NZ's power output through the Manapouri project. It employs 2,500 people and says its adds NZ$500 million to the local economy. Rio Tinto says it will take its time and is in no rush to do a fire sale. It also says the assets are well managed and it's not planning any staff changes.

This sale decision is thought to be connected to relatively low profits from such smelting assets, which depend on relatively expensive electricity, in part due to carbon taxes. China, which doesn't pay such taxes, is quickly increasing its aluminium production.

Would it be cheaper to buy Bluff and shut it down than to build new electricity production? That would be damaging for Southland. See more here in our article.

2. A Westpac survey of 1,000 businesses across the country has found the region with the most economic confidence and the best job market is Southland, with Taranaki, Canterbury and Otago also faring well. Northland, Bay of Plenty, Manawatu and Gisborne/Hawkes Bay were the least confident. Waikato, Auckland and Wellington were fair to middling. See our article here.

3. The Masters of the Universe at private equity monster Blackstone have bought Burger King's chain of 75 stores in New Zealand and plan to roll out another 4-5 in the coming months. It made sales of NZ$161 million last year and made profits of NZ$6.8 mln. It is buying it from another Australian private equity group Anchorage, which bought it two years ago for NZ$46 million.


cheers
Bernard
Click here to see all the frequencies for Radio Live in your area.
Scroll to the bottom of the page. Auckland is 100.6 FM, Wellington is 98.9 FM and Christchurch is 99.3 FM.