Bernard Hickey talks with Marcus Lush on Radio Live at 6.50 am about government borrowing, Allan Ludlow's 6 year prison term and Europe's moment of truth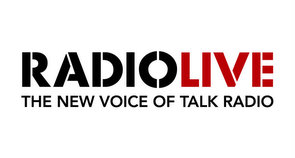 Every weekday morning just after 6.50 am I talk with Marcus Lush on Radio Live about the latest news in business, markets, economics and personal finance.
I usually send through suggestions the night before or earlier in the morning.
Sometimes we veer off into other areas or pick up on things that happen overnight.
But here's my suggestions as of 11.30 pm this evening. I'll update later with a link to the audio.
Marcus,


1. Here's a good news story. I discovered a small business success story today from Stewart Island. It's called Glowing Sky Merino and it makes and sells merino cloth clothing through its own stores on Stewart Island, Invercargill, Dunedin, Waiheke and Wanaka. See more here.

2. The founder of the first finance company to collapse in 2006, Allan Ludlow, has been sentenced to 6 years in prison for stealing NZ$3.5 million from investors. National Finance 2000 was the first of 65 finance companies, mortgage trusts and investment funds to be frozen or collapse between May 2006 and this year, interest.co.nz's Deep Freeze list shows. Used car lender National Finance 2000 owed NZ$25.5 million to 2,026 investors when it was put into receivership in May 2006. About 48% of the money was recovered and repaid. See more here.

3. The government borrowed another NZ$900 million today. Much of it is being used to pay for working for families, tax cuts for those on higher incomes and for NZ Super for people who work. The young will have to repay the debt. Some of it is due to be repaid on 2023. John Key will be long gone by then. And the youth of today should remember who decided to borrow the money they will have to repay. See more here

4. This weekend will be crucial for Europe and the initial signs are not good. Germany and France are divided with one day left. See more here at Bloomberg.

cheers
Bernard

Click here to see all the frequencies for Radio Live in your area.
Scroll to the bottom of the page. Auckland is 100.6 FM, Wellington is 98.9 FM and Christchurch is 99.3 FM.