Friday's Top 10 with NZ Mint: Germans start planning for Greek exit from euro; Japanese auditing nightmare; UK's economic armageddon fear; Dilbert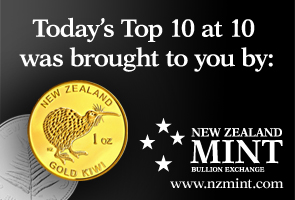 Here's my Top 10 links from around the Internet at midday in association with NZ Mint.
I welcome your additions in the comments below or via email to bernard.hickey@interest.co.nz.
I'll pop the extras into the comment stream. See all previous Top 10s here.
Number 7 is today's must read. Clarke and Dawe is great.
1. Getting ready for Euro exit - German tourism firm TUI Ag has started asking Greek hoteliers to sign a contract detailing how they would deal with a Greek exit from the euro.
When this stuff starts happening on the ground you know the Euro has a problem.
It means the Greeks themselves will start running through the scenarios.
Most of which involve withdrawing as many euros from their Greek banks and putting them into banks elsewhere.
That requires some work and travel.
Deposit boxes are impossible to buy in Athens.
2. Here's Reuters on TUI's planning:
TUI clearly thinks differently and has told Greek hoteliers it would pay them in "the new currency" if the euro ceases to be used by Greece -- a move which would be beneficial to TUI since any such currency is expected to depreciate against the euro.

Uncertainty surrounding the single European currency has meant that corporates have become far more wary about where they put their cash and with whom they deposit it.

"We have around 2 billion euros in cash and are holding it in various currencies, spread between six different banks," the boss of the pan-European construction company said.

Uncertainty has forced bankers, lawyers and accountants to pick over the fine print of existing documentation for bond contracts, currency swaps and other financial transactions in case the unthinkable were to happen.
3. ECB buying covered bonds - Bloomberg reports the European Central Bank is now buying covered bonds in Europe to support the market. New Zealand's banks (and their Australian parents) are on big pushes to sell their covered bonds into Europe.
Got a feeling the ECB won't be buying ours. But it turns out they are very popular with the Europeans. Because they're not from Europe.
4. Oops - Bloomberg reports Standard and Poor's accidentally sent a message to subscribers overnight suggesting it might downgrade France's AAA credit rating. Markets fell until the message was corrected.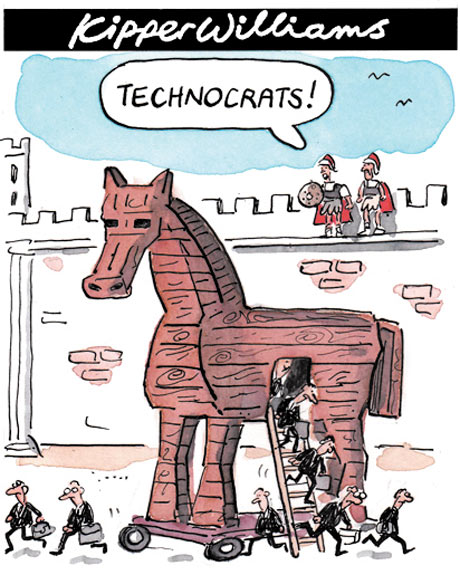 5. What were the auditors doing? - The amazing Olympus scandal may hit the reputations of KPMG and Ernst and Young in Japan. Olympus did some extremely dodgy acquisitions with non-companies registered in the Caymans that were designed to cover up past losses. It was only exposed after a foreigner got the top job at the Japanese camera and medical equipment maker.
"Why didn't the auditors function as a check on the cover-up? It is like the robbers had hired the police," says Tsutomu Okubo, an Upper House Diet member from the ruling Democratic Party.

There is a mystery over why KPMG Azsa, which was Olympus's auditor until June 2009, signed off on Olympus's accounts in March 2009, even though it disagreed with the way Olympus accounted for its acquisition of Gyrus, the UK medical equipment maker Olympus acquired in 2008.

Olympus paid its financial adviser about one-third of the $2.2bn it paid for Gyrus, an extremely high fee considering that most M&A advisory fees are about 1 per cent of the purchase price.

Tsuyoshi Kikukawa, then Olympus chairman, admitted in an email to Michael Woodford, the fired chief executive, that Olympus had switched auditors from KPMG Azsa to Ernst & Young ShinNihon after it clashed with the former over the accounting of the Gyrus acquisition.
6. 'Run for your lives' - This is actually the headline in this De Spiegel piece on the Eurozone crisis with this excellent chart below showing how much Euro-dreck the ECB is buying and how much the Italians will have to roll over next year.
Does not compute.
7. How America was bought - Bill Moyers writes an excellent history lesson at The Nation explaining how big business began lobbying much harder in the early 1970s to buy back American democracy.
It worked. This is today's must read.
Moyers explains here how it started:
The rise of the money power in our time goes back forty years. We can pinpoint the date. On August 23, 1971, a corporate lawyer named Lewis Powell—a board member of the death-dealing tobacco giant Philip Morris and a future justice of the Supreme Court—released a confidential memorandum for his friends at the US Chamber of Commerce. We look back on it now as a call to arms for class war waged from the top down.

Recall the context of Powell's memo. Big business was being forced to clean up its act. Even Republicans had signed on. In 1970 President Nixon put his signature on the National Environmental Policy Act and named a White House Council to promote environmental quality. A few months later millions of Americans turned out for Earth Day. Nixon then agreed to create the Environmental Protection Agency. Congress acted swiftly to pass tough amendments to the Clean Air Act, and the EPA announced the first air pollution standards. There were new regulations directed at lead paint and pesticides. Corporations were no longer getting away with murder.

Powell was shocked by what he called an "attack on the American free enterprise system." Not just from a few "extremists of the left" but also from "perfectly respectable elements of society," including the media, politicians and leading intellectuals. Fight back and fight back hard, he urged his compatriots. Build a movement. Set speakers loose across the country. Take on prominent institutions of public opinion—especially the universities, the media and the courts. Keep television programs "monitored the same way textbooks should be kept under constant surveillance." And above all, recognize that political power must be "assiduously [sic] cultivated; and that when necessary, it must be used aggressively and with determination" and "without embarrassment."
8. Chart of the Day - The spread between French and German bond yields. This tells you contagion is spreading to the core of Europe. HT Moneyweek.
9. 'Economic armageddon' - Just so people think it's not me being excitable (I'm looking at you Gummy). Here's the Guardian reporting on British planning for Euro turmoil. The A word is used.
The Treasury and Bank of England are making contingency plans for an "economic Armageddon" if the euro falls apart, business secretary Vince Cable said on Thursday as the European commission slashed its growth forecasts and predicted that the continent could be plunged back into recession next year.

With David Cameron warning that the moment of truth was approaching for the eurozone, ministers are resigned to a severe downgrade of UK growth and public finances when the Office for Budget Responsibility reports this month. Brussels officials said the outlook for the UK economy had deteriorated significantly throughout 2011 and its recovery was lagging rivals'.
10. Totally Clarke and Dawe - Professor R Bitrage comments on the European crisis and Greece's problems.
"A taxation system of some kind somewhere in the Aegean wouldn't go amiss."
"The elephants can't get through the mountains."