Tuesday's Top 10 with NZ Mint: Grim Reaper of overdue debt; German taxpayers bail out private bond holders; The stigma of monolithic cladding; Dilbert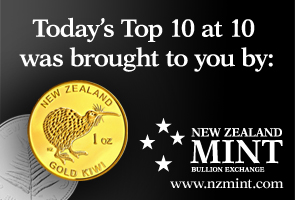 Here's my Top 10 links from around the Internet at 7.30 pm in association with NZ Mint.
I welcome your additions in the comments below or via email tobernard.hickey@interest.co.nz.
I'll pop the extras into the comment stream. See all previous Top 10s here.
Jon Stewart is spectacularly good at #10. I laughed hard and it hurt.
1. Death debt collectors - Ryan Chittum at Columbia Journalism Review points to an excellent piece at The Wall St Journal on a particular brand of debt collectors who approach widows/spouses of those who have died with credit card debt to pressure them into coughing up the money, even though they are under no obligation to do so.
What is it with the American banks?
It's painful to watch from a distance.
Why are they so deeply uncaring about their customers or their reputations?
Do they have no idea this sort of thing will lead to riots?
Are they so sure their lobbyists will fend off any sort of reforms or they can always cut a friendly deal with a useless regulator?
Here's Chittum:  
Jessica Silver-Greenberg reports that big banks outsource debts of dead customers to companies that use psychological techniques to push grieving family members to give them money they don't owe.

These companies are reputation laundries for banks, which can put the screws to their grieving customers without having their names attached to it. The Journal reports that these firms charge a premium for the service: Twice what other debt-collection sectors charge.

The Phillips & Cohen memo tells its employees to "Start Soft — Go Hard," how to react to "crying as a defense" (threaten that you will continue to hound them with calls), to employ good cop/bad cop, and "don't take No for an answer if there are assets." Also: "plant seeds of doubt," "be intentionally vague," and information on the five stages of grief. Tucked in there, believe it or not, is the Golden Rule. But the money lies in harassing people grieving about their loved ones, to the point that they'll pay to make it go away.
2. Ratings bombshell - Standard and Poor's may downgrade all the Euro zone sovereign credit ratings, including Germany. Astoundingly, it may cut France, Spain and Italy's ratings by two notches.
The action was "prompted by our belief that systemic stresses in the eurozone have risen in recent weeks to the extent that they now put downward pressure on the credit standing of the eurozone as a whole," the ratings agency said in a statement.

Of the 17 countries forming the euro zone, Cyprus' rating was already put on credit watch negative by S&P and Greece is rated CC, which already denotes high possibility of default in the near term.
3. It really is free money - It seems France and Germany want to include clauses in the new treaty which mean that the private holders of Eurozone debt will never have to take a haircut ever again.
Really.
It means effectively that the risk of losses on sovereign debt are transferred to German taxpayers. This is a bailout of bondholders by taxpayers.
Cue voter voter revolt eventually, but hey...if it stops a financial crisis now...
Here's Robert Peston at the BBC:
So what is it that has cheered up investors? First, they like Italy's emergency 30bn euro package of tax increases, spending cuts and pension reforms - which raises hopes that the government of technocrats under Mario Monti may start to whittle away the Italian public sector's massive debt burden.

Second, the agreement between President Sarkozy of France and Chancellor Merkel of Germany to demand tougher sanctions on eurozone governments that borrow more than 3% of GDP may at last persuade the European Central Bank that it's safe for it make heavier purchases of - for example - Italian government bonds, as and when Italy is being shunned by investors.

More than anything else, investors want to see the ECB behaving as the bond-buyer of last resort.

Finally, and perhaps most important of all, Germany has dropped its demand that in any future bailouts of governments with excessive debts, there should be losses imposed on private-sector creditors - which more than anything else explains why holders of Italian bonds are feeling a little less anxious this evening.
4. Yet more austerity - Ireland's new Prime Minister said overnight the nation is in crisis and yet more austerity is required.
I still can't work out where the growth is going to come from.
5. Smaller, safer banks and more government lending - Mohamed El Irian, the CEO of Pimco, has written a thoughtful piece at Reuters about how the role of banks and governments will change.
Look for western banks to be less complex, less global, somewhat less inter-connected and, therefore, less systemic. With some banks teetering on the edge, certain European governments (e.g., Greece) will have no choice but to nationalize part of their financial system.

Also, with the western banking system shrinking in scope and scale, look for new credit pipes to be built around those that are now clogged. With the aim of supporting growth and jobs, particularly in longer-term investments such as infrastructure, some of these pipes will be directed or enabled by governments.

6. Who is he kidding? - Bloomberg reports Barack Obama will paint himself as a defender of the Middle Class in the coming election campaign.
Obama lied about being a leader for change in the last election campaign and then was fool enough to be captured by Wall Street's backers. There I said it again. He is a liar and a fool.
Less than a year before Election Day 2012, with his approval rating at 44 percent in a Dec. 1-3 Gallup Poll, Obama is making a "very important and fundamental strategic shift from 2010," when Republicans won by framing the election in terms of spending and deficit reduction, said Paul Begala, a Democratic strategist who is advising an independent campaign group raising money for the president's re-election bid.

"He is advancing the Democratic message that we're for the middle class and Republicans are for the rich," said Begala, who was a political aide to former president Bill Clinton.
7. We're outta here - Michael Lewis writes at Bloomberg about the 1% and the 99%. He pretends to advise the 1% to cut their connections to the 99% to avoid having the 99% eventually take their money off them.
It comes across as slightly bitter, but has a ring of ugly truth to it.
There is a movement among some, including Peter Thiel, to create government free areas on the high seas. It's called seasteading.
Here's Lewis:
Ordinary Greeks seldom harass their rich, for the simple reason that they have no idea where to find them. To a member of the Greek Lower 99 a Greek Upper One is as good as invisible.

He pays no taxes, lives no place and bears no relationship to his fellow citizens. As the public expects nothing of him, he always meets, and sometimes even exceeds, their expectations. As a result, the chief concern of the ordinary Greek about the rich Greek is that he will cease to pay the occasional visit.

That is the sort of relationship with the Lower 99 we must cultivate if we are to survive. We must inculcate, in ourselves as much as in them, the understanding that our relationship to each other is provisional, almost accidental and their claims on us nonexistent.

As a first, small step we propose to bestow, annually, an award to the Upper One who has best exhibited to the wider population his willingness and ability to have nothing at all to do with them. As the recipient of the first Incline Award -- so named for the residents of Incline Village, Nevada, many of whom have bravely fled California state taxes -- we propose Jeff Bezos.

His private rocket ship may have exploded before it reached outer space. But before it did, it sent back to Earth the message we hope to convey:

We're outta here!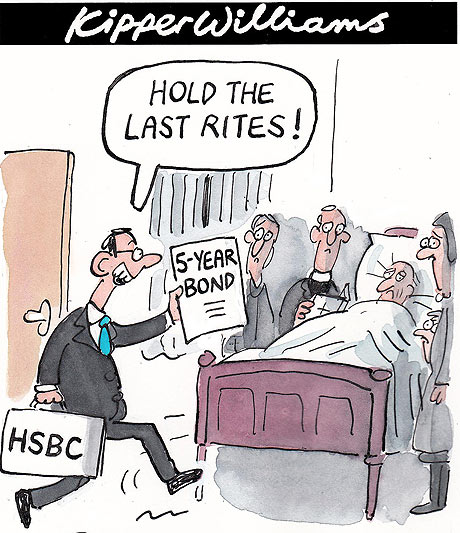 8. The problem with fund managers - FTAlphaville points to this entertaining rant by Absolute Return Partners, a UK hedge fund, about the poor performance of fund managers in a recent letter to investors.
According to an unpublished report conducted by IBM, our industry destroys $1,300 billion of value annually – a staggering 2% of global GDP (see here for details). This includes about $300 billion in fees on actively managed long-only funds which fail to outperform their benchmarks, $250 billion spent on wealth management fees for services which do not meet their benchmarks and $50 billion in fees on hedge funds which underperform.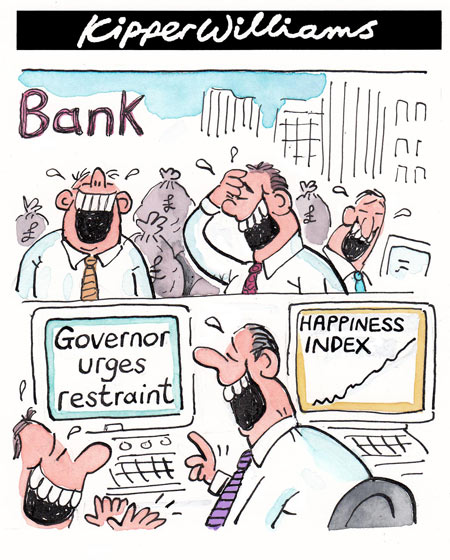 9. The stigma of monolithic cladding - Marnie Hallahan writes at the North Shore Times about Ray and Robyn Bush's attempts to sell their 1980s vintage plasterclad home, even though it has been given a green light for not being leaky.
The three bedroom Bayswater house has been on the market for two months without any serious interest despite being offered at a selling price of $790,000, well down on its $900,000 valuation.

Ray Bush has been told he may need to reclad his home which could cost up to $200,000 in order for it to sell. He says that's outrageous considering he has certification that it's not a leaky home.

Bush is frustrated that potential buyers are lumping his house with real leaky homes, but admits he wouldn't jump at the offer of buying another plaster house himself. 

''I would have to say that I would be wary.''
10. Totally Jon Stewart on why no bankers have been jailed for causing America's massive bank bailouts. He uses Star Wars to illustrate how big a number US$7.7 trillion is.