Opinion: Why doesn't Fay buy some up-to-scratch farms, and invest an extra NZ$14m making them even better? That would bring some real economic benefits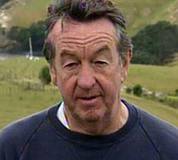 By Alex Tarrant
Selling the 16 run-down, heavily indebted and much-maligned Crafar Farms to Shanghai Pengxin for NZ$210 million would bring immense economic benefits to New Zealand and our farming sector.
Doing so could mean almost half a billion dollars is invested in dairy farms around the country by just two investors. A bunch of run-down farms would be brought up to scratch, and another group of already well-run farms would have additional investments pumped into them to making them more productive, enhancing New Zealand's export returns.
How's that? Well, we've learnt quite a lot through this Crafar Farms sale saga.
We know a Chinese company is willing to pay probably NZ$210 million for a bunch of run-down dairy farms in the central North Island.
We know that company is then prepared to invest at least a further NZ$14 million getting those farms back up to scratch. It will set up an on-site training facility for dairy farm workers on the farms. It will also spend about NZ$100 million marketing its cheeses, ice creams and baby formula in China as being made in New Zealand.
What we also know is there is another group of New Zealand investors willing to pay NZ$171.5 million for a bunch of run-down dairy farms in the central North Island.
Yesterday's court ruling means we (well, the OIO and Ministers at least) have to assume this group will also invest at least a further NZ$14 million in the farms to get them up to scratch.
Now this saga has taught us one thing:
Michael Fay and his lot are obviously really keen to invest in some dairy farms.
Not only did they get NZ$171.5 million together to try and purchase 16 run-down dairy farms in the central North Island, they were even prepared to go to court to stop the sale of the farms they wanted to other interests.
That's what I call a commitment to investing in New Zealand's dairy sector. They're pretty keen aren't they.
And now due to this court ruling we have to assume the Fay group would be prepared to invest at least NZ$14 million needed to upgrade the farms, above and beyond the purchase price. That's a fantastic commitment, and they should be commended for that.
So we know there are two groups willing to invest NZ$210m + NZ$171.5m + (2 x NZ$14m) in dairy farms in this country. That's NZ$409.5 million.
Why doesn't Fay buy some other farms?
With that in mind, here's how the Pengxin bid could foster great economic benefits for New Zealand.
There aren't just 16 dairy farms available for sale in New Zealand at the moment.
I know it may come as some surprise to some, but the Crafar farms aren't the only ones going.
They're also not the only ones up for sale in the central North Island. Take a look at this:
Twenty-nine Central North Island dairy farm conversions put up for sale two years ago by Graeme Hart's Carter Holt Harvey are slowly being bought, with nine sold so far, all to local buyers.
Those 29 farms had a combined asking price of NZ$224.5 million. About a third of them have gone, so let's say the remaining 20 farms are going for about NZ$150 million.
Fay's group has NZ$171.5 million to invest in dairy farms in New Zealand (and don't forget the extra NZ$14 million the court says they'll spend), so has more than enough to buy the Carter Holt farms.
These farms aren't run-down like the Crafar ones. So seeing as Fay's group is prepared to invest NZ$14 million doing up the farms they buy, just imagine if they put that investment into farms already up to scratch. They'd become super farms. Perhaps some of that money could be invested in research into new technology. Perhaps they could spend some of that money on marketing in China like Pengxin is going to do. 
Now that would really be of economic benefit to New Zealand.