Opinion: Parliament's Primary Production Committee needs to urgently call back ex-Fonterra Shareholders' Council chair, who resigned over TAF concerns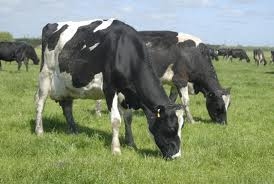 By Alex Tarrant
Forget the Budget. The biggest news today is the resignation of Fonterra Shareholders' Council chair Simon Couper over concerns he has about Trading Among Farmers.
Parliament's Primary Production Select Committee needs to urgently call Couper back in front of it to ask him what those concerns were. They must demand Couper let it all out.
Last month, Couper represented the Council at the Committee as it heard submissions about amendments to the Dairy Industry Restructuring Act (DIRA), which will allow for TAF to be implemented.
Couper, and vice-chair Ian Brown (now chair), arrived with, and submitted alongside, Fonterra big-wigs Henry van der Heyden and Theo Spierings. It all seemed much more cosy than I expected it to be.
Talking to media outside, the Council said it supported the process of TAF, and would not elaborate on that. Couper said the Council had not yet done its due diligence on TAF so would not be commenting further. He appeared media-shy. Those were the reasons I put down for him not answering too many questions about the Council's position on TAF.
Now the Council has done its due diligence, and Couper has resigned. Shortly after, Brown as the new chair issued a release saying the Council "overwhelmingly resolved" to support the introduction of TAF.
In its release, the Council said it had been "deeply involved at all stages" with TAF, "and has also conducted its own due diligence process with independent advisors involved."
For the chair of that Council to then resign over concerns he still has with the scheme is big news.
Perhaps Couper is a lone-wolf and TAF should go forward.
That's entirely plausible. But the Primary Production Committee needs to find out why he resigned. They need to call him back. As soon as possible.
But from the matey-ness the National members of the Primary Production Committee showed towards van der Heyden, I'm not holding my breath.