Here's my Top 10 links from around the Internet at 1 pm today in association with NZ Mint.
We welcome your additions in the comments below or via email tobernard.hickey@interest.co.nz.
See all previous Top 10s here.
My apologies for no Top 10 yesterday. All got a bit hectic yesterday in Wellington. My must reads today are #6 on markets failure and #7 on Chinese communism's failure.
1. Finally - John Key seems now to be realising that something different is going on in the global economy.
NZ Listener reports from an interview with Guyon Espiner that Key says he now agrees with Bill English that the global economy could be in a slump for 10 years.
So he now needs to ask what that that means for his government and our economy.
The Reserve Bank rammed this home yesterday with its halving of New Zealand's growth rate potential to 1.5%.
The question for John Key now is: how do we get that growth rate potential up to a sustainable level north of 3% when the corporate, small business and household sectors are not investing in new plant, equipment, training and buildings.
I believe there is a role now for government, as there was in the 1930s and 1940s, to use its access to cheap money (government bond yields are under 4%) to borrow and invest in physical and human infrastructure.
On the global economic slump and Bill English:

"When Bill first used to say that this will go on for 10 years, I thought he was wrong. Now I think he is right."

Even though he knew it was the biggest financial collapse since the Great Depression, he thought "the fluidity of the modern economy" would allow those issues to be resolved.

"But what is different is the destruction of capital and huge structural change that has to happen, so this is about real, fundamental, core change."

If Key accepts he was wrong, he believes he was wrong for the right reasons. "That optimism is not only well-placed, it is important to the national psyche," he says. "Finance Ministers are paid to say no and Prime Ministers are paid to say yes. That's the way it works. Who the hell wants a Prime Minister who is down in the mouth?"
2. Deleveraged banks - Boston economists Christophe Chamley and Laurence Kotlikoff have an interesting idea here at FT.com to remove the risk of runs on banks that are inherently unbalanced.
It's called Limited Purpose Banking (LPB) whereby banks are simply intermediaries between savers and borrowers, rather than taking risks in their own right. Here's more detail from Kotlikoff himself.
Here's the thinking via FT.com.
There is, however, a truly new way to cut Europe's vicious cycle, which would fix the banks for good and allow countries choosing to default to do so without bringing down their banks or leaving the euro. It is called limited purpose banking.

LPB transforms all banks into mutual fund holding companies that do one thing only – issue 100 per cent equity-financed mutual funds.

These mutual funds (unit trusts) give investors shares, not IOUs, in exchange for their money. The mutual funds then invest these monies in the securities in which they specialise, such as mortgages, small business loans, corporate stock, sovereign bonds and cash.

In moving money from those who buy the mutual funds' shares to those who sell securities to the mutual funds, mutual funds act like small banks. But they are small banks that cannot fail because they never borrow. Conduct all financial intermediation through LPB mutual funds and you have an entire banking system that never fails. Add a regulator that verifies and discloses on the web, in real time,
all the securities held by the mutual funds, and you have a banking system that people can trust.

Mutual fund banking already accounts for 30 per cent of all intermediation in the US. It is also very similar to the two-century old covered bond mortgage system in Denmark, Germany and Sweden.
3. Not so 100% pure - Here's an interesting piece that cropped up  on Forbes criticising New Zealand's 100% pure image and its (over?) reliance on dairying.
Nauru is probably the most extreme example of a country, albeit a very small country, that has essentially ceased to exist because it extracted all the phosphates it had and nothing was left in the end, except a landscape ravaged by mining and a population stricken by poverty. I travelled around the entire South Island and my empirical observations indicate that right now the free market is winning and the dairy industry is doing its best to retain it position of global dominance.

For the majority of the tourists who stay along major highways, New Zealand generally lives up to its image as a clean green place. The rest of us, who take a turn along a quiet country byway, discover very quickly that while New Zealand may be marketing itself as 100% pure, the reality has a lot more bull.
4. Share the work - Berkeley economics Professor Barry Eichengreen writes here at Project Syndicate that one response to mass unemployment in an era of ageing populations is work sharing.
For those unfortunate enough to experience it, long-term unemployment – now, as in the 1930's – is a tragedy. And, for society as a whole, there is the danger that the productive capacity of a significant portion of the labor force will be impaired.

What is not well known, however, is that in the 1930's, the United States, to a much greater extent than today, succeeded in mitigating these problems. Rather than resorting to extensive layoffs, firms had their employees work a partial week. The average workweek in manufacturing and mining fell from 45 hours in 1929 to 35 hours in 1932. We know this from a 1986 article by my Berkeley colleague James Powell and his co-author, none other than – wait for it – Ben Bernanke.

The 24% unemployment reached at the depths of the Great Depression was no picnic. But that rate would have been even higher had average weekly hours for workers in manufacturing remained at 45. Cutting hours by 20% allowed millions of additional workers to stay on the job. They continued to earn an income. They continued to acquire skills. They had hope and the possibility of advancement.

Why was there so much work-sharing in the 1930's? One reason is that government pushed for it. In his memoirs, President Herbert Hoover estimated that as many as two million workers avoided unemployment as a result of his efforts to promote work-sharing.
5. The case for a new Works Progress Administration  (WPA) - Economics history buffs will know that US President Franklin Delano Roosevelt helped reduce the pain of the 1930s Depression by creating jobs through the WPA.
Reuters' state and local government  bond reporter Cate Long makes the case here for a new WPA, arguing that local governments are not employing people.
If President Obama wants to spur hiring he should go to Capitol Hill and fight for a program along the lines of the Works Progress Administration. Rather than pass the hiring baton to state and local governments, he should add workers to the federal government's payrolls as FDR did during the Great Depression. I believe American taxpayers would be more open to pay for a national jobs program to build public works projects than to closing deficits in far-away states. The size and success of the program was quite impressive:
6. Too much faith in markets denies us the good life - British economists Robert Skidelsky and Edward Skidelsky argue in this Bloomberg piece for a universal basic income, work sharing and more leisure time. Sound familiar?
Two major objections are raised against basic-income proposals: that they would provide a disincentive to work, and that society cannot afford them. Yet when the goal is not to maximize growth but to secure good lives, the aim is precisely to reduce the incentive to work by making leisure more attractive. Furthermore, a rich society can increasingly afford to pay its citizens a basic income.

An unconditional basic income, in the form of a single capital endowment or a guaranteed annual income, would start to give all workers the same choice as to how much work to do, and under what conditions -- a privilege now possessed only by the wealthy.
7. The macroeconomics of Chinese Kleptocracy - Sydney based short selling hedge fund manager John Hempton has written a must-read about how China's economic system works. New Zealand needs to be much, much less naive about the sources of Chinese money invested here.
We risk becoming (and already may well be) an easy place to launder stolen money. The picture below is of a hallway built at a Chinese SOE.
China is a kleptocracy of a scale never seen before in human history. This post aims to explain how  this wave of theft is financed, what makes it sustainable and what will make it fail.

 start this analysis with China being a kleptocracy – a country ruled by thieves. That is a bold assertion – but I am going to have to assert it. People I know deep in the weeds (that is people who have to deal with the PRC and the children of the PRC elite) accept it. My personal experience is more limited but includes the following:

(a). The children and relatives of CPC Central Committee members are amongst the beneficiaries of the wave of stock fraud in the US,

(b). The response to the wave of stock fraud in the US and Hong Kong has not been to crack down on the perpetrators of the stock fraud (so to make markets work better). It has been tomake Chinese statutory accounts less available to make it harder to detect stock fraud.

(c). When given direct evidence of fraudulent accounts in the US filed by a large company with CPC family members as beneficiaries or management a big 4 audit firm will (possibly at the risk to their global franchise) sign the accounts knowing full well that they are fraudulent. The auditors (including and arguably especially the big four) are co-opted for the benefit of Chinese kleptocrats.

This however is only the beginning of Chinese fraud. China is a mafia state – and Bo Xilai is just a recent public manifestation. If you want a good guide to the Chinese kleptocracy – including the crimes of Bo Xilai well before they made the international press look at this speech by John Garnaut to the US China Institute.
8. The real problem in Europe - The only people buying Southern European government bonds now are the banks in those countries.
They in turn borrowed that money from the European Central Bank.
Now those same banks are sitting on huge unrealised losses on those bonds.
Here's a chart via Zerohedge showing the craziness:
9. 'Just spray and walk away' - Credit Agricole, which has bonds issued in New Zealand, is planning to walk away from its subsidiary in Greece, the WSJ reports.
The owner of Greece's largest foreign-held bank is making plans to walk away from the bank if the country leaves the euro zone, the latest sign of growing international concern over the future of Europe's currency union.

A senior banker at a large Greek lender said between €600 million ($754 million) and €900 million has left the banking system daily over the past few days, a number he expects to increase leading up to the vote. Other people familiar with the banking system confirmed the estimates.

Separately, the finance minister of Cyprus hinted Wednesday that the country could seek a European bailout to rescue its struggling banking sector as soon as this weekend. Speaking to a business forum, Vassos Shiarly said that any request by Cyprus for financial aid would come "when the markets are closed" and signaled that Sunday's Greek vote could be a catalyst for deciding.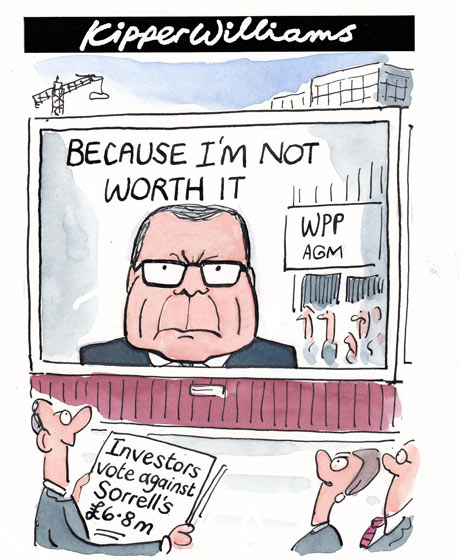 10. Totally Clarke and Dawe - Tony Abbott is saying No an awful lot.....