The Government may be selling the electricity SOEs at the top of the market; Bernard Hickey reviews whether this is good for investors. Your view?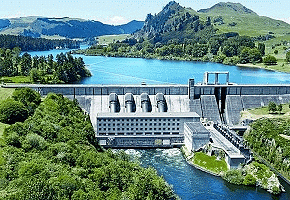 By Bernard Hickey
There's been a lot of noise around the government's plans to float Mighty River Power, Meridian Energy and Genesis Energy before the next election, but little of it is helping investors think about whether these shares might actually be good investments.
The debate has been around whether the floats are a good idea for taxpayers generally ,and whether the sales may be blocked or delayed by the Waitangi Tribunal's review of water rights.
The assumption of both investors and the SOE floats' political opponents is that they will, of course, be a brilliant buy for investors.
The opponents of the floats say it makes no economic sense to sell off massively profitable and cash generating assets with monopolistic characteristics to private investors.
Those in favour of the sales say New Zealand's stock market needs these sort of high dividend yielding companies with established track records to lure conservative investors back to the market.
Few on either side of the debate have questioned that strong profits, high dividends and ever-rising share prices are inevitable for the three state-owned power generators.
But this is far from certain, particularly given some big changes in our power consumption habits and the risks of more to come.
The widespread assumption is that New Zealanders' demand for electricity is insatiable and the only question is how we can generate the extra money needed to build new power plants. That has been the historic picture.
New Zealanders kept adding gadgets and heaters to their houses. Factories and farms got bigger and used more power-hungry machines. It seemed as if every whereever we turned there was another device or screen or charger plugged in and humming.
But that has changed. Ministry of Economic Development (MED) figures show total observed electricity consumption has fallen in three of the last four years.
The MED data, dating back to 1975, records only one other annual fall, in 1992. Something is changing here. Export manufacturing operations have been closing down in recent years to move offshore and thousands of houses have been insulated and 'heat-pumped'. The long recession after the Global Financial Crisis has deepened the slump in demand for power.
And it doesn't end there.
Norske Skog announced this month it was halving production at its power-hungry Kawerau pulp and paper plant because of falling global demand for newsprint. The plant generates 2.9% of New Zealand's power demand.
Also earlier this month, Rio Tinto's Pacific Aluminium approached Meridian Energy to renegotiate its contract to supply electricity from its Manapouri station to the Tiwai Point aluminium smelter in Bluff.
Rio Tinto is grappling with weak aluminium prices globally as Chinese demand growth slows and supply increases from a rash of more modern and cheaper smelters opened in China. It may shut the smelter, freeing up 15% of New Zealand's electricity supply to be fed back into the grid. Transpower has said it could easily upgrade its lines in the South Island to feed that power into the grid.
This creates the risk of a perfect storm for power generators: a surge of new supply coming onto the market just as demand is drying up.
Even in the electricity market, where many wonder just how competitive it really is, this would put downward pressure on prices, profits and dividends.
Maybe the 'sure thing' SOE floats aren't such sure things after all and individual investors will have to assess the risks of losing money against the hope of making money at the taxpayers expense.
This is no one-way bet.