Murray Grimwood calls for a more fundamental debate on our energy use and sources; says that if it was more 'expensive', we might use it less casually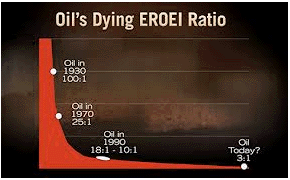 At some point, we were going to see an ideological stand-off over electricity, but to put the current Labour/Green vs National stoush into perspective requires a dispassionate examination of everything involved: money, energy, and growth.
As good a place to start as any, would be a lecture given at Otago University a couple of years back by old Labourite David Caygill, wearing his Chair of the Electricity Commission hat.
In answer to the inevitable "why do our power-prices always go up?", he replied 'Well, every time new generation is required, the cheapest of the available options is usually chosen. This means that each new one is more expensive than the last, and it has to be paid for".
I challenged him, that his 'more expensive', actually meant 'takes more energy', but he didn't get what I was driving at.
We always pick the lowest-hanging fruit first, a sequence which applies to all activities, and all energy sources; the best dam sites, the best transmission options, the sweetest oil, blackest coal, windiest hill, sunniest site.
It follows that each subsequent choice will be of lesser quality – which has traditionally meant it will 'cost more'.
With energy, the way we measure this regressive process is by monitoring EROEI; Energy Return on Energy Invested.
It takes a certain level of EROEI to maintain our current level of activity, and as we descend towards (and through) that point, things go from 'easy', to 'harder', to 'too hard'.
Given that no work happens without energy being used, this tells us that physical growth – as opposed to piling up digital dollars – is limited.
At some point, the next-best option will be rated 'not worth doing'. More accurately; not worth doing at any price.
If you are down to needing a kilowatt of power to generate and transmit a kilowatt of power, or a barrel of oil to produce a barrel of oil – an EROEI of 1:1 = it won't happen. No amount of investment will alter that fact, although the funding of research may delay it's arrival. Clearly, at that no-energy-return point, 'price signals' cease to have any meaning at all.
The current 'debate', being played-out under ideological rules on a historical fiscal field, misses EROEI completely.
Competition, of course, happens physically as well as fiscally. In a zero-sum game, the choice to become a shareholder is the choice to advance yourself at the expense of someone else. The altruistic approach – the Labour-Green one – is to share it around more equitably. Both ideologies blame something other than the cherry-picking, ultimately based on EROEI, for the 'increasing price' of energy.
Both are wrong, and until we have leaders who understand this, we will continue to miss the main event.
The real story is that we are competing – Left, Right and globally, by bidding or warfare – for a dwindling supply of good-quality energy.
Money seems to be mentioned in every sentence of this debate, yet remains totally unquestioned. If you could become unlimitedly wealthy without raiding the physical world, we would have no need to water-down the RMA, fish unsustainably, avoid sequestering carbon, intensify dairying, mine Conservation land, frack, deep-sea drill, sprawl urbanly – all of which we are doing.
Accepting, then, that a physical-growth-based (energy-growth-requiring, in other words) system is doomed to stop growing at some point, and that our current growth-based fiscal system requires that physical growth to back it, then we can assume that the fiscal system will be in trouble. For instance; if the 'money' you expect to earn in the future requires the future availability of energy, and good-quality energy at that, how will it be earned if the energy is unavailable?
At what point will the absence of 'investment capital' actually represent a lack of energy – a lack of grunt – to do anything?
We need to frame this debate, then, in more than monetary terms.
Electricity is a competitor in the energy field, but in our case, it is largely renewable; the existing EROEI of – say- the Clyde dam, doesn't alter much over time. Fossil energy sources, being non-renewable, will be cherry-picked down to a point where even though it is less convenient to cart around a back-seat full of batteries, we will attempt to do so. Then trucks? Tractors? The returns from going down that road – surprise, surprise – will diminish with time too; we'll be cherry-picking the best first, as always.
Where to from here?
Firstly, efficiencies. Sure, we'll initially pick the low-hanging fruit there too, and it will require more and more effort for less and less return over time.
But we haven't scratched the surface, efficiency-wise, and one of the reasons is that we have been undervaluing the resource. Show me the politician telling you that!
We simply leave the lights on, the heating on, the TV on standby; without equating our actions with the fact that we are lowering the level in a dam somewhere, to no good purpose.
When more-than-averagely enlightened politicians suggest legislating for efficiency, we bleat 'Nanny State'.
We vote for whoever promises us our electricity cheaper, even as we waste it.
In the ultimate of ironies, if it was more 'expensive', we might use it less casually.
Primarily, though, this is neither a fiscal nor an ideological issue, it is an energy one.
How about we have the energy debate first, before we haggle over who gets what?
It matters little where you place the cart, if the horse is missing.
--------------------------------------------------------------------
Murray Grimwood says he is "a Columnist, and a Generalist specialising in energy efficiencies". He comments on this website as Powerdownkiwi. You can find out more about him here ».