A former Energy minister reviews the background to the electricity market and why it is currently at the centre of a political firestorm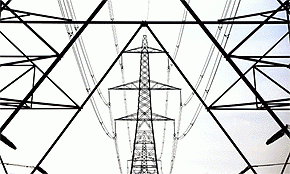 It is timely to reflect on the state of the electricity sector as Mighty River Power is prepared by the National Government for minority private sector ownership, and as the Labour and Green parties have announced policies should they become government, to effectively nationalise privately- and publicly-owned companies by controlling their prices and their profits.
NZ First proposes to reacquire the generation companies and create one large state-owned generator like the NZ Electricity Department (NZED) once was.
These are dramatically different approaches.
National believes that the electricity sector works best within a competitive market, with a mix of private and public ownership, and regulation where there is no competition in those parts of the sector where there can be no competition, ie the local lines companies and Transpower.
This is their approach – followed successfully by the rest of the world – to get efficient generation and the lowest power prices possible. Labour, NZ First, and the Greens believe that the only path to efficiency and lower power costs is through state ownership and control.
The country has been there before, when all power was generated and distributed nationally by the NZED, and distributed locally by publicly owned electricity supply authorities (ESAs).
To my knowledge, no other country is proposing re-nationalisation of the electricity sector: moves are clearly in the other direction, to implement competition in electricity markets even in former centrally run economies such as Russia and China.
Some people in New Zealand believe that the electricity sector cannot be competitive, and prices will always be higher than in a state-owned, politically determined industry. This belief is in spite of the fact that all other sectors of the economy once owned by the government (eg telecommunications and airlines) and now operating in a competitive market, are giving consumers choice and often lower prices.
How many people would want the government to monopolise air travel or telecommunications again? Competition has produced results for consumers, and given tax revenue to the government, whereas in the past taxpayers were subsidising these sectors.
Introducing competition into the electricity sector began in 1989 under the fourth Labour government. The reason why this change was pursued was simply because the state-owned and controlled system was failing to deliver security of electricity supply and prices had risen continuously at rates well above inflation.
Comprehensive changes were made in the sector. Local ESAs were encouraged to operate in a "businesslike" manner, whereas many had used their electricity consumers as cash cows for subsidising rates. National transmission was separated from the generation arm of NZED to increase transparency of pricing, but remained in state ownership – as it does today through Transpower.
The most comprehensive change was in the generation sector.
NZED was split into competing generation companies, some owned by the private sector, but the majority – by generation capacity – remained in state ownership. A wholesale market was established where lowest cost electricity was supplied to consumers first.
What happened as a result of these changes?
When competition was introduced in 1998–99, real electricity prices fell on average for four years. This had not happened in the preceding 20–30 years of state ownership and control.
Prices fell more for some consumers than others: the commercial sector, and farming had been subsidising households for years as prices were politically determined, with the result that very high non-household power prices helped make business and farming internationally uncompetitive.
Inflation adjusted prices for local lines distribution companies fell substantially for some years after 1999, as the regulator – the Commerce Commission – forced these monopoly companies to seek cost efficiencies and only allowed a reduced rate of return on capital because of the lower commercial risks they faced compared to competitive companies.
In 2002, the then Labour government began to re-regulate the market in a series of policy moves.
The overall effect was to reduce the competitive pressures on the generators.
Government policies reduced the ability of companies to build low cost thermal generation (such as low emission coal fired stations). There were other pressures as well which no government could avoid, eg the ending of low cost gas supplies from the Maui gas-field, and the addition of increasingly expensive new generation capacity as lower cost alternatives were not available (such as wind power).
The result was a 72% increase in inflation adjusted power prices between 2002 and 2008. This had nothing to do with the market, but was principally the result of Labour's policy mix where the market could not find the lowest cost generation capacity and the downward pressure on electricity prices of the 1998–99 reforms was eliminated by government policy.
During this time, the government also sought higher dividends from the state-owned power companies, which in turn put upward pressure on prices.
With the change in government in 2008, the policy pressures on competitive pressures were reinstated.
Consumers were encouraged to shop around for alternative electricity suppliers, just as they do for air travel, mobile phones, or petrol, with initiatives like Powershop and greater transparency of pricing.
As a result, power prices have risen at a far slower rate than in the seven previous years. Whether they can or will fall, depends on the policies being followed by the government of the day, and perhaps more importantly on the cost of each new increment of electricity generation capacity as New Zealand has run out of "cheap" renewable energy such as hydro.
As a country we have clearly reached a fork in the road: do we continue to promote competitive measures to force competitive generators to look for lower cost solutions, together with sensible regulation on monopoly parts of the electricity sector; or do we return to the post-war model of monopoly state ownership and control, where political parties determine prices and profits?
----------------------------------------------------------
The Hon. Max Bradford was an MP from 1990 to 2002 and was one Minister of Energy who brought competition to the New Zealand electricity markets. This article first appeared in the NZICA Journal, and can be viewed here ». It is here with permission.